What is so attractive about the work of the game developer and who can do such a job? Is it important to establish international cooperation during the process of game development? Why is it necessary to build a community of gamers and connect with each other? For the first time, we are presenting you with the experiences of Erasmus for Young Entrepreneurs' exchange program. We have connected a Spanish developer Daniel with a Slovak game designer and the CEO of Košice's studio Triple Hill – Peter Adamondy. In this article, they will answer the aforementioned questions and talk about a new project – a strategic game Underflow.
---
The job of a game developer is not like any regular job but rather it is a challenge to constantly improve which isn't suitable for everyone. Those who try it out, either give it up or they don't want to do anything else for the rest of their lives. A lot of people have a vague idea about what such job entails and only realize their responsibilities once they start working as a game developer. Peter says this kind of work is for very talented people because they have to understand physics, graphics and virtual reality: "There is a bubble of knowledge and information that the developer has to attain in order to realize his/her imagination and produce something new."
Daniel was a gamer when he was young and that's why he decided that he wanted to dedicate his life to it. He founded his own firm in London with which he later decided to move to Spain. He says that as a young entrepreneur he is one of the people who learn how to do business along the way. He wasn't well prepared for the business and had to face quite a few difficult situations. Because of this, he decided to apply for Erasmus for Young Entrepreneurs and get rid of the problems as much as possible.
He got to know the various work systems in European countries during his travels while meeting other developers. He was interested in how they learn, behave and cooperate. He concluded that Slovak developers are more professional in comparison to their Spanish counterparts, more coordinated and experienced. They don't find their own firm right after completing their education but first gain experience in other firms or even countries which is different from Spain. He would like to connect Slovakia with Spain, Hungary, and the Czech Republic. "It is necessary because every country has qualified specialists in some area. Slovakia has a lot of skilled programmers while the Spanish ones are artsier. The connection might not be realistic today but in long-term, it is the ideal solution for several projects."
Both agree that the most important thing is mutual trust and hence, they are happy that they could try collaboration on a specific project instead of short commercial networking."Daniel proved himself to be a great partner from the very first moment. He is very experienced and he was able to work independently from the beginning. He identified out the problem with graphic design on his own and resolved it. He improved our game and that's the biggest contribution," says Peter. He highlights that every game is a result of a joint endeavor since even the best programmer cannot come up with a perfect design for a game. There are several factors at play and it is important that every one of them is handled by an expert.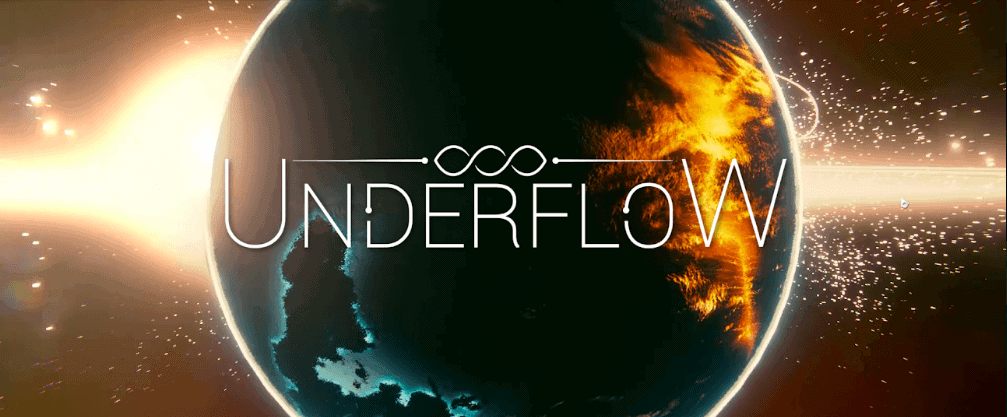 Triple Hill works on a new atmospheric, tactical game in which the gamer takes control over a group of robotic organisms. The storyline takes place underwater which is full of enemy forces. "Organisms can use their life to fight the enemy troops or to heal friendly troops. But when the life of a troop falls to zero, it will not die but turn to a neutral troop. This troop can then be overtaken by either side by a repeated attack," says Peter. A similar system was already used by the studio in its first game Bacteris. In Underflow it is expanded and they added more types of robotic organisms. The gamers can look forward to shotguns, rocket launchers or mines in 2019/2020.
During the developmental process, they encountered problems with recognisability because gamer was not able to identify a troop, what it was doing and how strong it was. These things have to be necessarily communicated through design, size, and proportions. Daniel sorted out this problem without much hassle by redesigning troops to look as different as possible.
He adds that the biggest benefit of the program was meeting people who he doesn't have the chance to meet on a daily basis. He is excited that he could observe their thinking process, approach and ideas because due to this, interesting international projects can flourish. Peter concludes that our countries are not on the same level as the leading firms from Sweden, Finland or Australia, who are able to communicate both with partner countries and within their owns teams. Thus, he implemented changes some changes in communication within the team of Triple Hill and says that the relationships within the team are much better than before.
Together they managed to participate in networking activities at game-development meetings in Prague and Bratislava. Alongside this, Daniel was working on his own Spanish project and both claim that after the end of the exchange they will remain in contact and cooperate long-distance. Triple Hill wants to continue working on building its brand and its popularity. That's why they would like to welcome in their team a new marketing specialist in the future.
Go on a similar exchange, learn from experienced entrepreneurs and eliminate potential risks which await for you in the business. Learn more about our program Erasmus for Young Entrepreneurs.