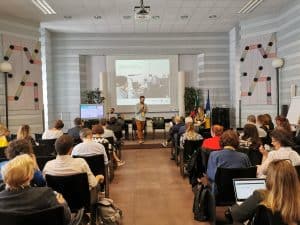 Last 25th October, the city of Matera became the centre of international debate. Members of the ECoC-SME Interreg Europe and Cultour is Capital project, together with representatives of the cultural and creative industries, and tourism sector discussed the role of European Capitals of Culture as a driving force for local development. The event was organized by Artlab in collaboration with Materahub, in a twin event celebrated in the cities of Bari and Matera.
Before starting the session, Materahub director and host of the event, Paolo Montemurro, highlighted the importance of the topics submitted to discussion: "For Matera, it has been an incredible opportunity to welcome other European Capitals of Culture and, together with them, reflect on how to build from this one-year event a successful future, based on the power of culture to generate economic sustainable growth".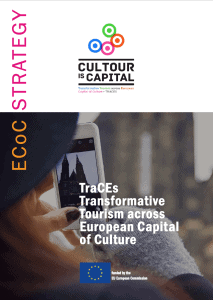 Transformative Tourism is both appealing and challenging. Finding the right synergies with the cultural and creative industry and generating positive dynamics for the local environment can be a challenge for government tourism managers.
For this reason, Gelsenkirchen city council in Germany, partner of Cultour is Capital has designed a strategic guide for the implementation of transformative tourism in the European Capitals of Culture, whether they are active members or future candidates.
Cultour is Capital wants to provide the right tools to generate innovative tourism that offers real experiences lived at a local level, developed together with the creative and cultural industries and tour operators. We present to you the 'ECoC Strategy'.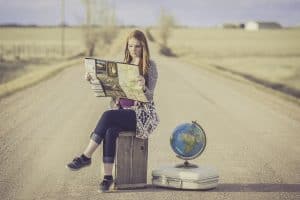 Tourism is sometimes perceived as an invasive and gentrifying movement, but in Cultour is Capital we like to see it as an element of positive change, capable of enriching the traveller and local communities. We are committed to active tourism that contributes to regenerate cities and rural areas. 
Matera European Capital of Culture 2019 has devised the Decalogue of the temporary citizen to achieve this in the simplest way. A guide of good practices accessible to all that sets the way for contributing to transformative tourism.
Santi Valldepérez: "The future of tourism will be sustainable or it won't be."
Santi Valldepérez is a producer, documentary filmmaker and the creator of Terres Travel Festival – Film&Creativity, the only film festival about tourism in Spain. His passion and commitment led him to open a window with a view of the world. Through this window, he travels to dreamlike places and, at the same time, transmits fundamental values such as sustainability, responsible tourism, creativity and territorial rebalancing. 
Terres Travel Festival has become an inescapable event within the circuit of the International Committee of Tourism Film Festivals (CIFFT). It is the perfect example of the benefits that synergies between creativity and tourism can generate for territory and its residents. 
Terres Travel Festival will celebrate its fourth edition from 24th April to 3rd May 2020. Cultour is Capital has spoken with the festival's creator, Santi Valldepérez, to learn more about the initiative, the values it conveys and how the audio-visual industry is already an indispensable channel in tourism promotion.