They want to progress and are not afraid to implement their ideas! This might be the way to introduce the participants of the program Escalator 2021 focused on the professionalization of people from the cultural and creative sectors. Read on and find out about their projects and visions they will turn into reality thanks to workshops, seminars, or mentoring in the program.
---
You may know BRUT.TO as a unique graphic studio that sees the potential of disabled people. Their creative illustrations are used as an inspiration for the final design for many products, logos, or visuals. In cooperation with DOMKO Social Services Centre clients in Košice, they created a series of local tourist products for Košice city. By connecting design with social enterprise, they redefine the way others look at people with disabilities and integrate them fully into our society.
"Since our expertise is in the fields of special education, film, and design, we would definitely use some advice on PR, marketing. Thanks to our new business plan, we would like to pay our colleagues – illustrators. Mentorship in Escalator could help us move our project further and systematically work on its development." – Tereza Sejková, Head of the organization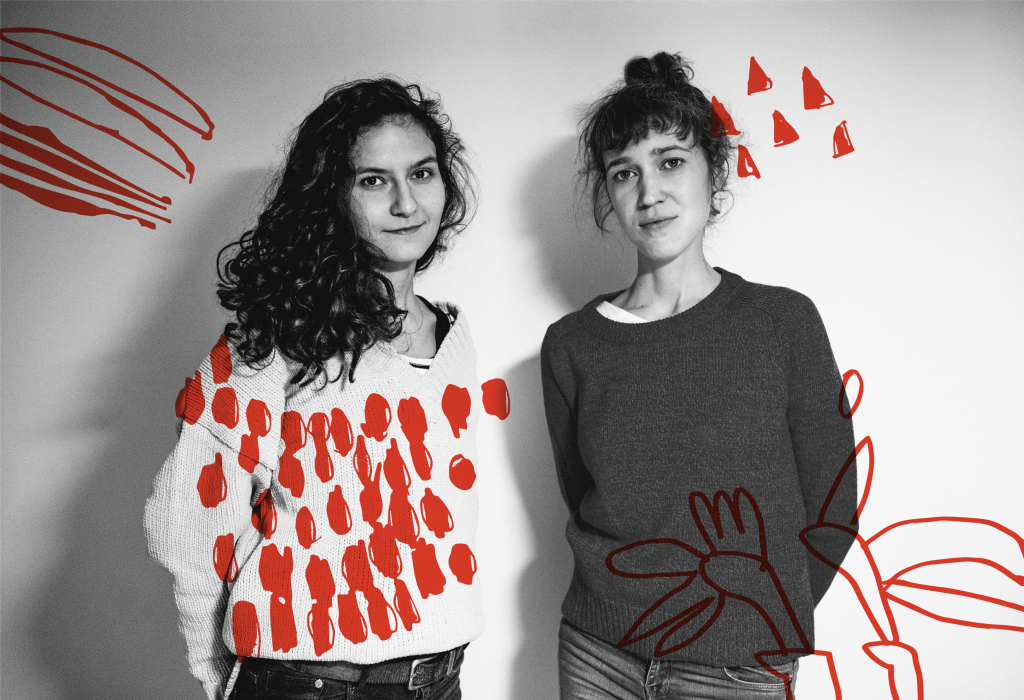 This cultural center and specialized bookstore called Diera do sveta creates a space for independent and minority culture. It is also a place of public gathering, non-formal education, or interaction with the audience. Thanks to its principles of feminism, gender equality, ecology, or non-hierarchy, it creates an alternative to dominant societal structure and discourse.
"I see Escalator as an opportunity to re-discover the drive that stood at the beginning of the project Diera do sveta. I would like to gain new ideas on coping with the challenging situations we regularly face differently and creatively. Last but not least, I hope to spend a nice time with interesting and inspiring people active in the field to which I have dedicated my life." – Jana Hanzelová, Curator/ Production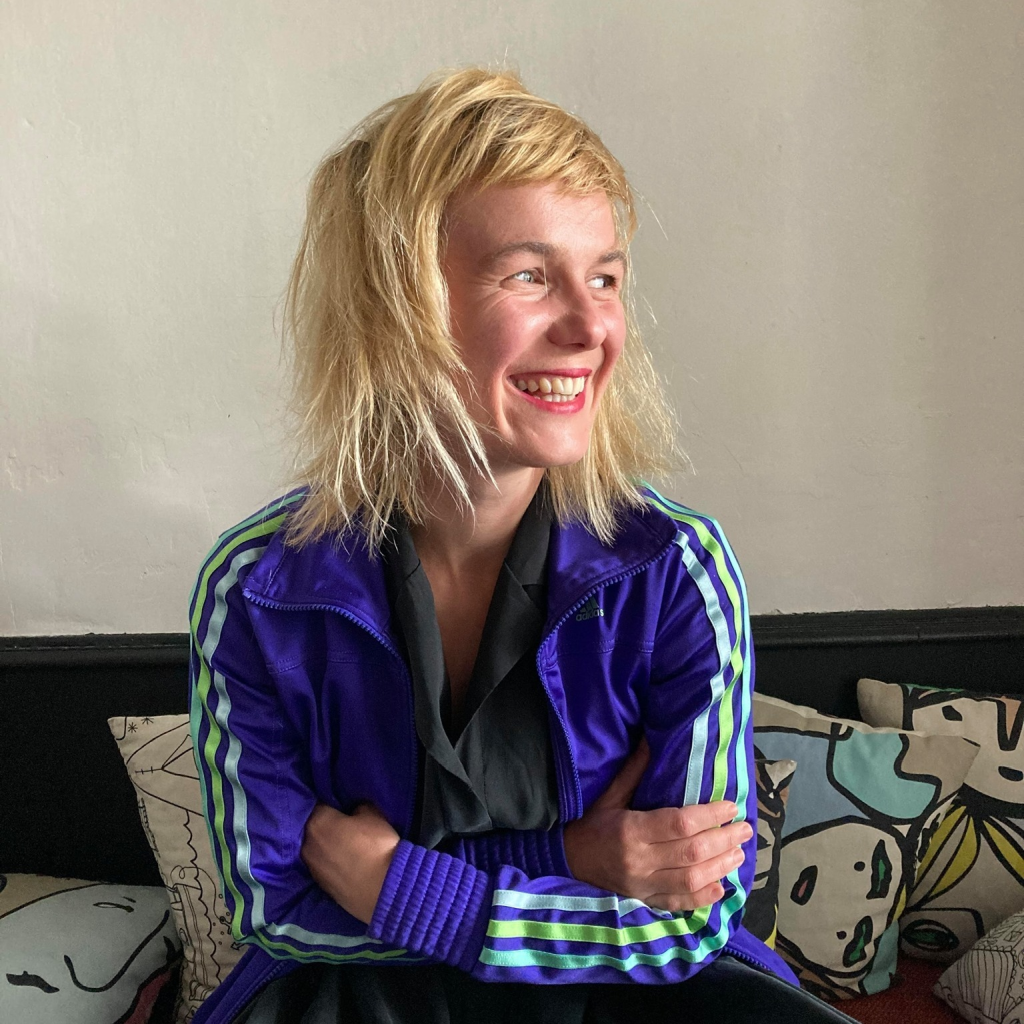 For over twenty years, an NGO ETP Slovakia helps to find innovative solutions for challenges that vulnerable people and communities must face, mainly in the Eastern part of Slovakia. The core idea is to accompany them "from the cradle to career," connect Roma communities with the majority and build bridges between these two worlds. One of the localities they operate is Lunik IX settlement. They try to improve the quality of life of local people there with various activities in cooperation with the City of Košice and the local municipality of Lunik IX.
"I believe in constant learning and the exchange of experience. Next year we are going to celebrate the 25th anniversary of our organization, and it seems like perfect timing to look back and see what we want to take further with us and what should be left behind." – Veronika Poklembová, Director
EZOPO, Bratislava
Ezopo is the first crowdfunding publishing house in Slovakia and the V4 region that brings an alternative to the traditional way of book publishing. Its approach and innovative solutions can ease the whole process of publishing to authors, which can be time-consuming or too pricy. They do activities like crowdfunding, making of visuals, or advertising for the authors, and therefore they can focus on the most important thing of it all – writing.
"I'd like to get different perspectives and feedback on our EZOPO work from professionals from the industry. I would also like to learn how to make our project management smarter and more organized. It would be great if mentors could navigate me in the world of fundraising. Generally, I expect that I will broaden my knowledge and expand my network of contacts. – Michala Mia Ilavska, Co-founder and CEO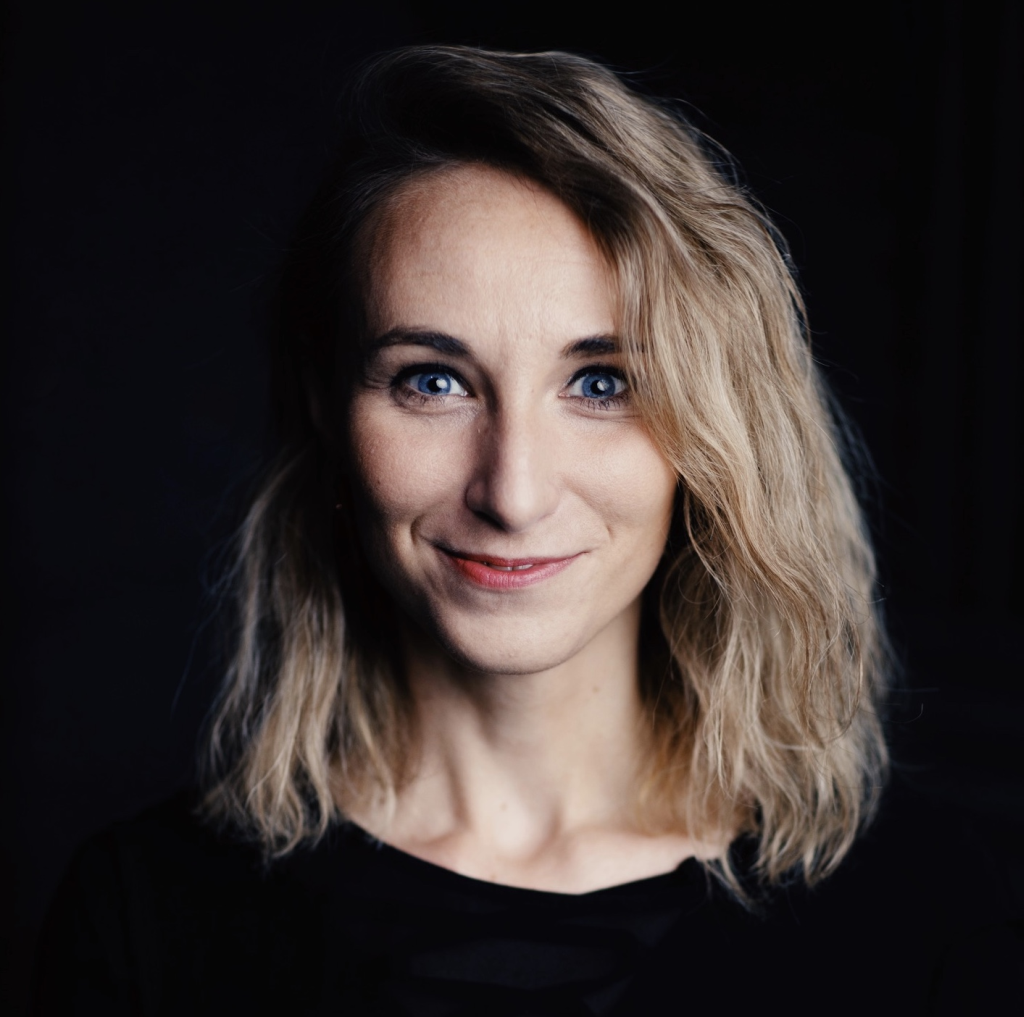 When talking about the cultural base of Košice city, we definitely need to include the Vojtech Löffler Museum. There are exhibitions, workshops, thematic discussions, or meetings with the artists organized in the museum. It is also a place for chamber music concerts or book presentations. Visitors can enjoy the permanent collection of more than 2000 exhibits of the work of Vojtech Löffler and his collection, visit his Memorial Room or buy a copy of his porcelain sculptures. The museum's doors are, however, open to a new generation of artists as well.
"My main expectations are improving the management of the museum, to build a long-term strategic plan or understand and set up a high-quality financial strategy. We would like to create an interesting event plan (online and direct) for different age groups of visitors and improve the organization's inner culture between the employees." – Noémi Ráczová, Director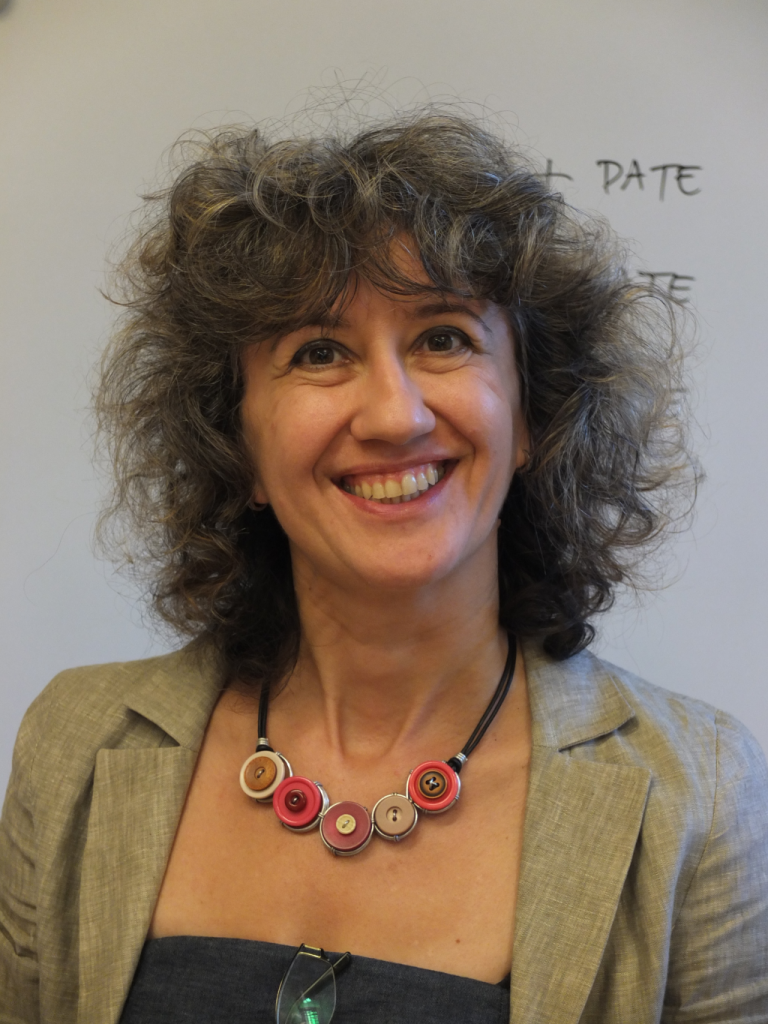 Park of Culture and recreation is a contributory organization that supports cultural and social life in Prešov. The main goal is to support cultural activities and opportunities in the city and improve the cultural literacy of inhabitants and the creative community. They try to spread the values such as openness, tolerance, and diversity.
"I would like to gain a wider perspective on how to transform an old-fashioned traditional organization into a reflective, proactive and developing organization reacting to cultural needs and growth in our city." – Barbora Rusiňáková, Director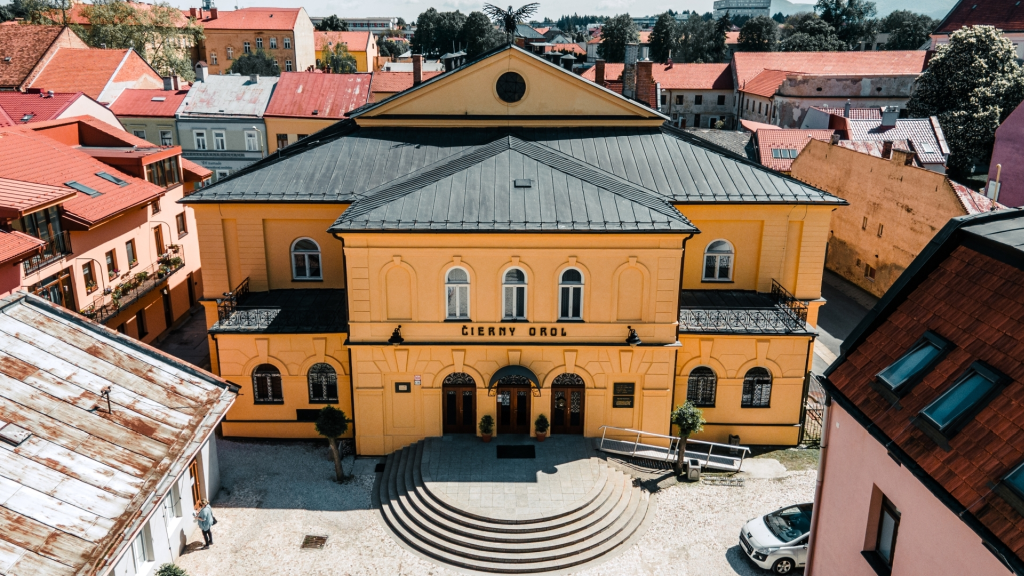 The civic association Saplinq, o.z. contributes towards the development of LGBT+ Community in the Eastern part of Slovakia. Since 2013 it organizes an event called Košice PRIDE that has evolved into a week-long festival. During the festival, there are many events, workshops, movie screenings, or discussions organized. One of the main pillars of their activities is supporting active LGBT+ youth and their involvement in civic activities.
"Our main expectation is to learn how to professionalize the festival some more, grow it / branch it out to other regional cities to make it more visible. Another area that we want to improve is how to communicate with various stakeholders, mainly local politicians." – Róbert Furiel, Founder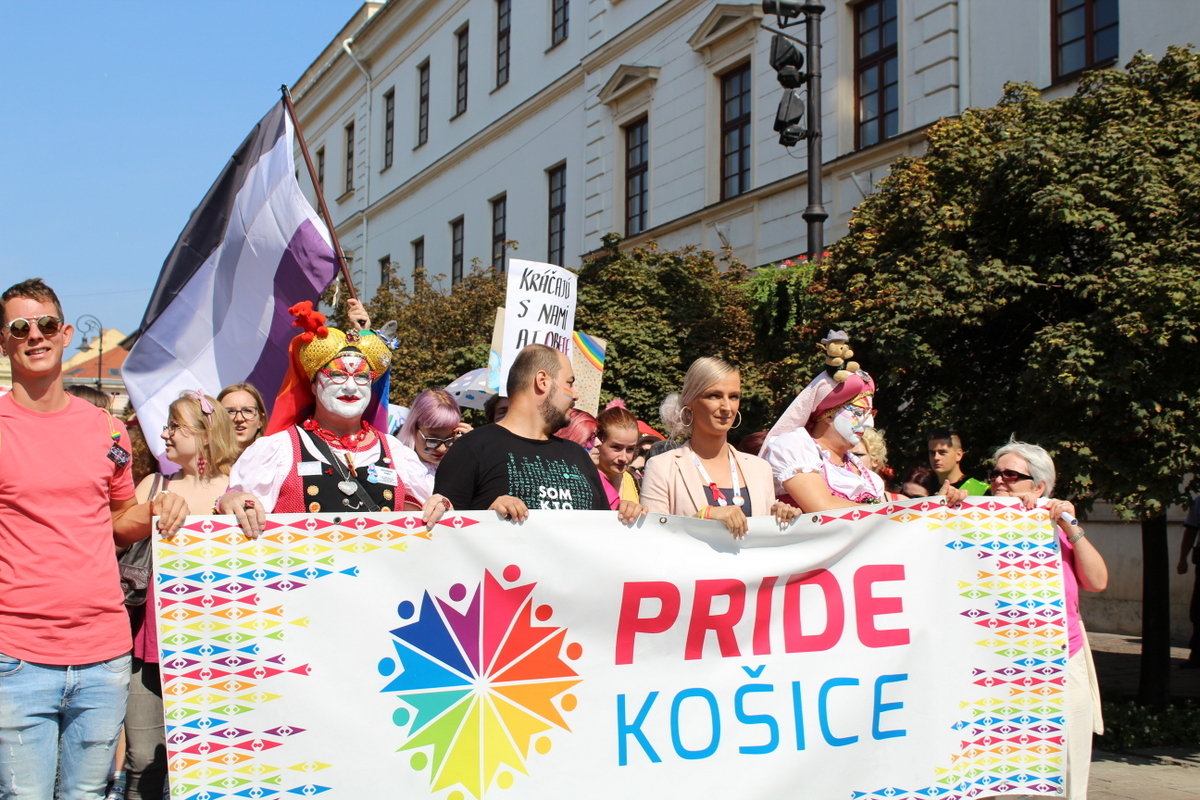 Sewn bag s.r.o. is a social enterprise that integrates socially disadvantaged people into working life thanks to textile upcycling. All of their products (notebook cases, presents, wallets, others) are created of materials considered waste and thus of no other use. They would like to start educational courses and workshops that emphasize the importance of sustainability and the perception of the textile as a creative medium.
"We expect to gain contacts for cooperation with other artists and subjects. We believe sharing their experience can help us move forward. During the program we need to set up a sensible business plan with realistic budgeting for few years in advance." – Zuzana Eliášová, Founder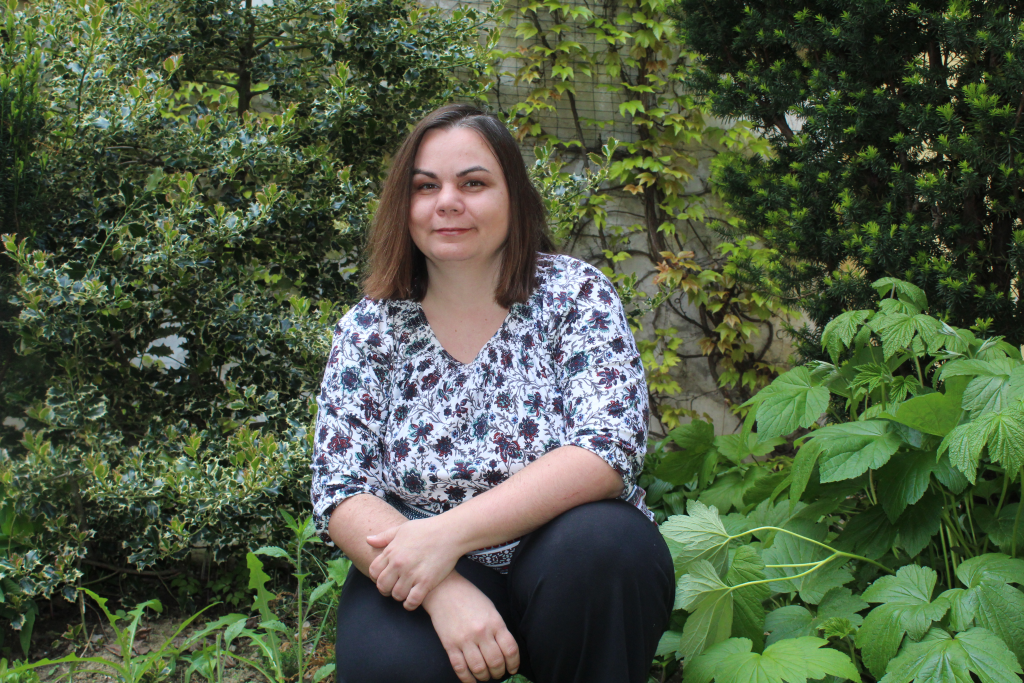 In the former factory Slovena in Čadca, you can find a Textile craft center that now connects historical craft technologies and industry. Thanks to its foundation, it is possible to preserve traditional technologies and information about weaving and share it with the general public. It is a place for education, lectures, or showcasing of conventional industrial production. The visitors can expect guided tours, different textile workshops, or the opportunity to try weaving on historical sewing machines.
"Our biggest challenge is that the textile industry has no good infrastructure in the art world, textiles are not exhibited, and there are just a few curators of textile and design. We have interview other centers for the inspiration so far, but we feel the need to set a systematic structure for our center to function right." – Daniela Danielis, Owner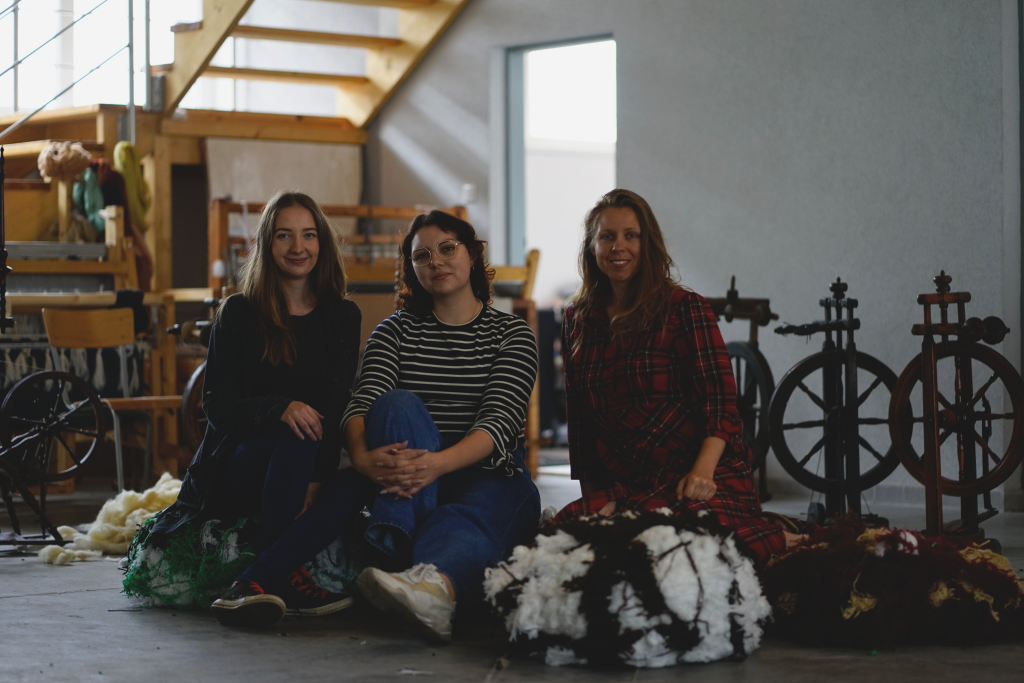 Escalator was supported using public funding by Slovak Arts Council.