Get to know this year's seven organizations that have decided to move forward. Some are just starting, others need direction, gain a new perspective, or see education as an essential aspect for their thriving organization. "Every story and every organization that comes here is unique in what it needs. It is fascinating to know and understand them. Every year, the network of people who joined the Escalator grows, so we can connect people – connect old and new participants," evaluates this year's Escalator mentor Birgitta Persson.
---
The future-built Creative Centre of Trnava is to become a suitable environment for beginning and established creatives and artists and small and medium-sized enterprises in the cultural and creative industry. It should offer them not only the necessary space and technology for their growth but also education, consulting, and mentoring in the future. Building the physical and virtual version of the creative centre is still in the process, and participation in Escalator is for its program director, Nikola Kozmová, an opportunity to constantly educate oneself, gain valuable information and avoid or correct mistakes at the beginning.
"At Escalator, I would like to gain a different perspective on a public sector institution with the label 'public sector'. I wanted someone external who would give me a bit of a different perspective. Just networking within this group helps me a lot and I'm very happy about it." – Nikola Kozmová, program director
Incidental Minds is a game studio that creates meaningful yet entertaining games and gamified software. Commercial games from their production are based on socially beneficial topics, such as homelessness, misinformation, global warming, ecology, but also physics. Since they contain positively oriented values for society, they can not only entertain the player but also teach something through the game experience.
After the graduation, the founder of the game studio, Boris Brnčal, fully devotes himself to his work. As he has started other projects and collaborations, he sees the Escalator as an opportunity that can help him to properly direct the runaway train. "I would like to learn how to efficiently organize the process on multiple projects. It is an opportunity for me to improve in systematic project management, fundraising and learn more about community management and audience targeting. As I am primarily a creative person, I also want to improve in finance and administration," says Boris.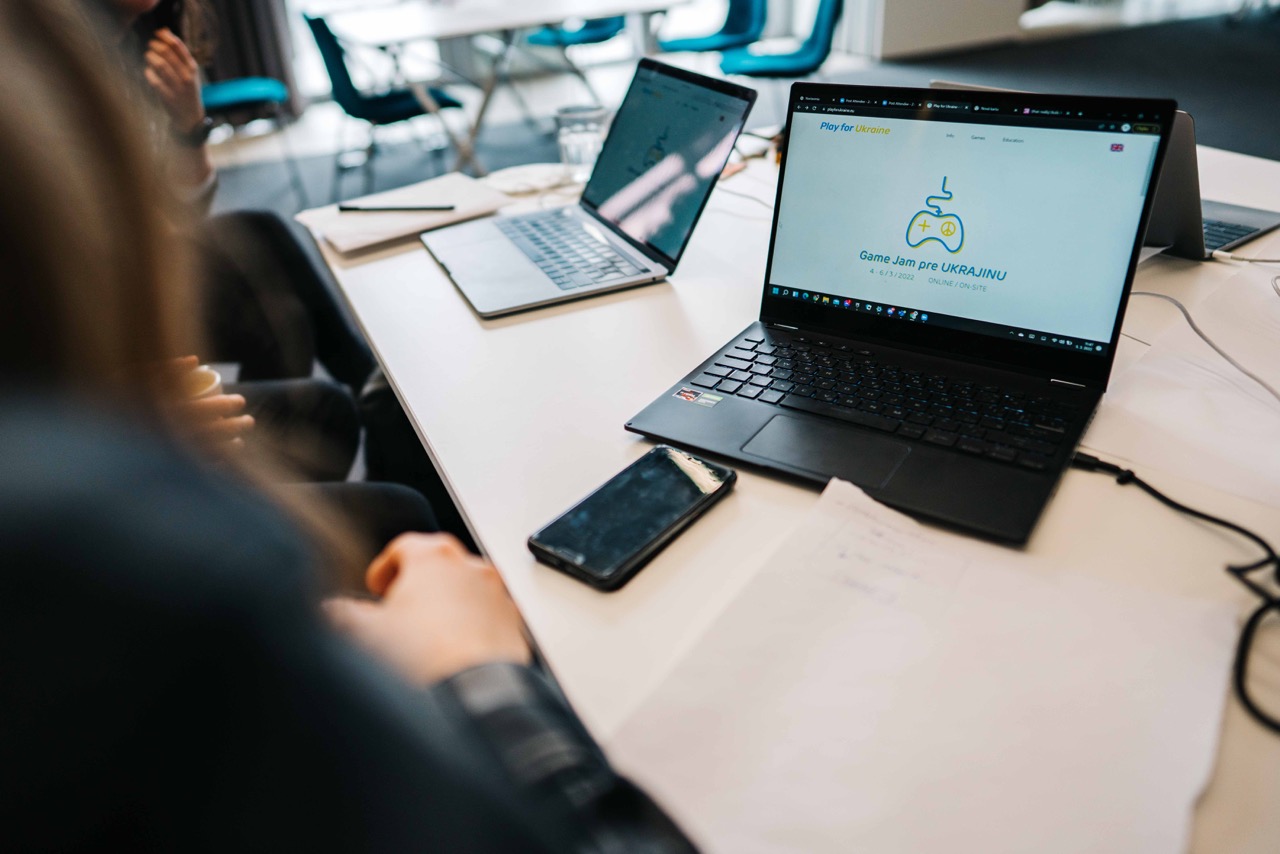 The non-profit organization Creative Institute Trenčín will make a significant contribution to the development of the cultural and creative industry in the city of Trenčín. The task of the director Lucia Dubačová and the artistic director Lenka Kuricová, together with their team, is to successfully fulfill the goals of the European Capital City of Culture Trenčín 2026 title, thereby becoming an important institution not only locally but also internationally.
"The EHMK project is a huge complex project, many things and parallel simultaneous processes are happening at the same time, and our team is growing quickly. Our challenge is to manage the growth to climb the steps that we planned in this winning project," Lenka evaluates the project. At Escalator, they would therefore like to gain experience in managing a large team, then in the field of fundraising, networking, and set a sustainability plan after the year 2026.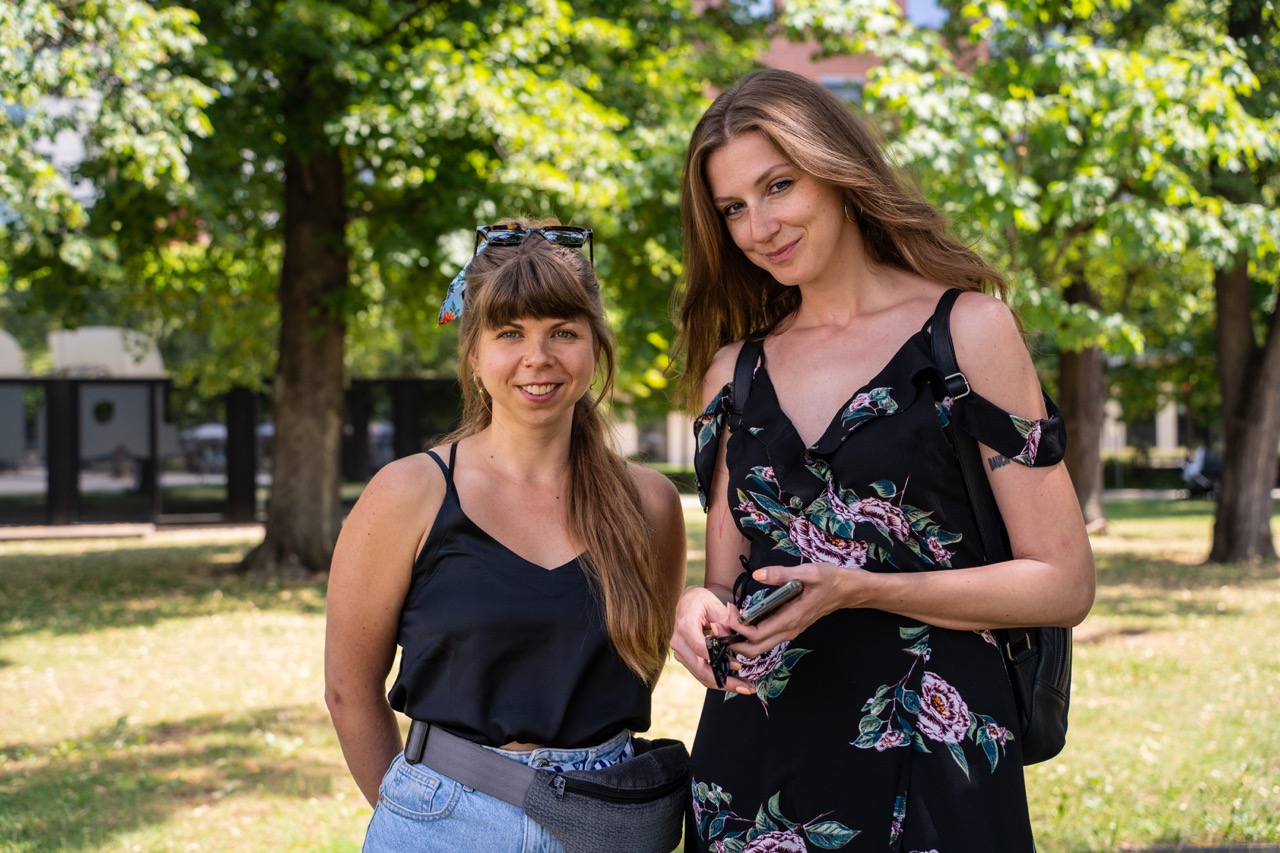 MAME market brings to Košice a seasonal sale of hand-made design and craft art products. Today, it offers a creative space to artists from all over Slovakia who create original products, and the market is an opportunity to support their creation and sales. MAME market has brought variety to Košice, and the vision of its founder, Viktória Žitňanová Nagyová, is to extend its activities to include artistic performances and sales beyond the borders of Košice.
Although the previous years of the market were successful, Escalator is an opportunity for Victoria to move forward. "Until now, we have done the market intuitively, that's why we need a clearer business plan. Since we are looking for artists and cultural organizations, we are open to cooperation, and networking is especially important for us." – Viktória Žitňanová Nagyová, MAME market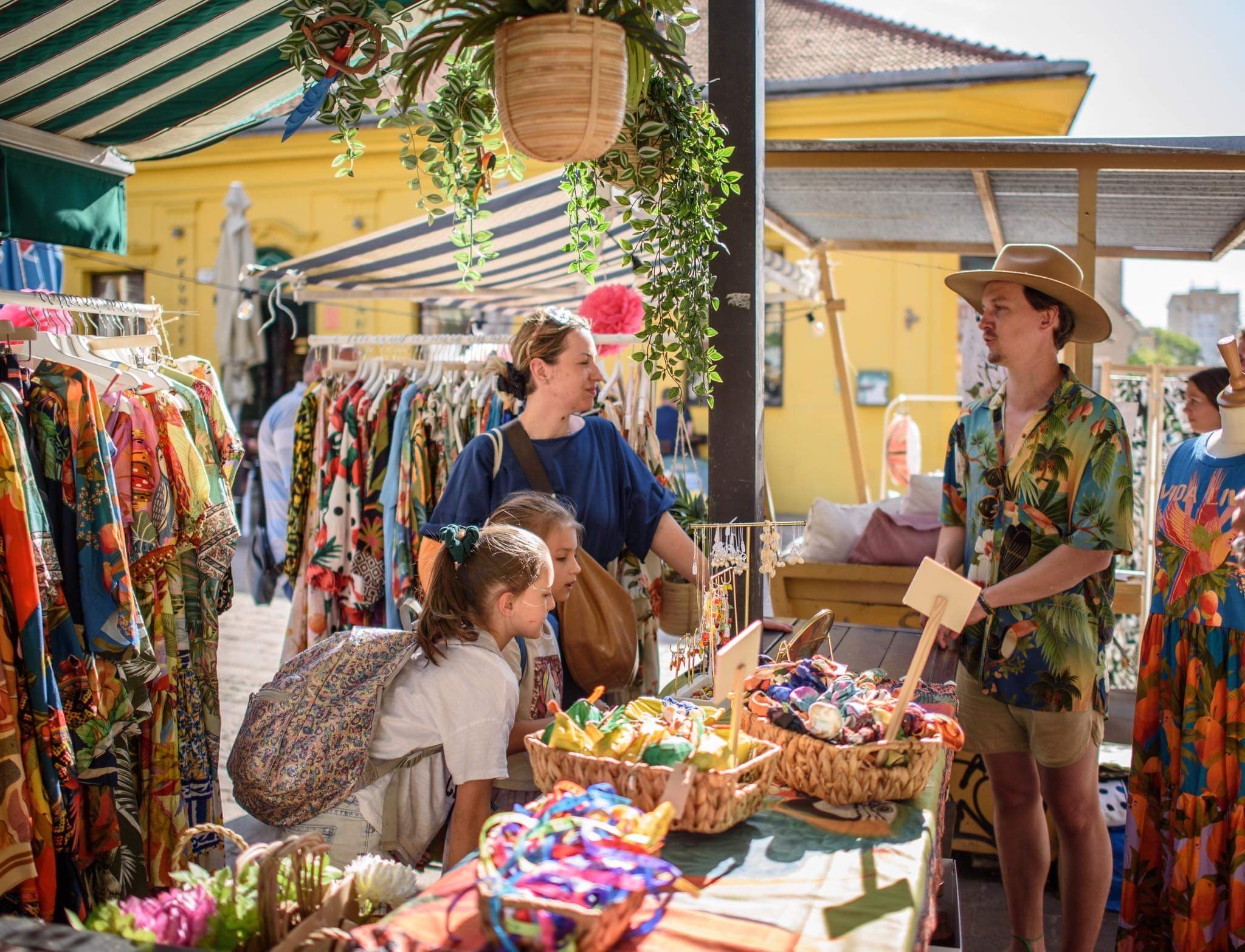 ŠUM, Trebišov
The ŠUM bookstore and cultural and community centre offers an alternative for residents of a small town in eastern Slovakia. Its founders are Lukáš Pavlikovský and Edita Treščáková, who are trying to bring quality independent culture and art to the periphery. According to Edita, the existence of ŠUM in Trebišov is very important: "Even in small towns, there are people who read good books, visit or like to get to know the alternative culture. We want to be a space that gives them access to good things locally so that they don't necessarily have to travel to bigger cities. Even in a small town, people deserve good things."
Their aim is to find a stable position in the city's cultural space and expand their activities within the community and its participation. Thanks to the Escalator, they would like to "make the direction of our human, time and financial resources more efficient, look for new funding opportunities and connect our efforts with other, similarly focused projects. At the same time, we need to improve planning and strategies so that we do not go in the direction from which others have already returned unsuccessfully. There are only two of us; time and energy are not enough, so we would like to avoid fundamental mistakes and invest our energy in something that will bring a result that we can continue to build on." – Edita Treščáková, ŠUM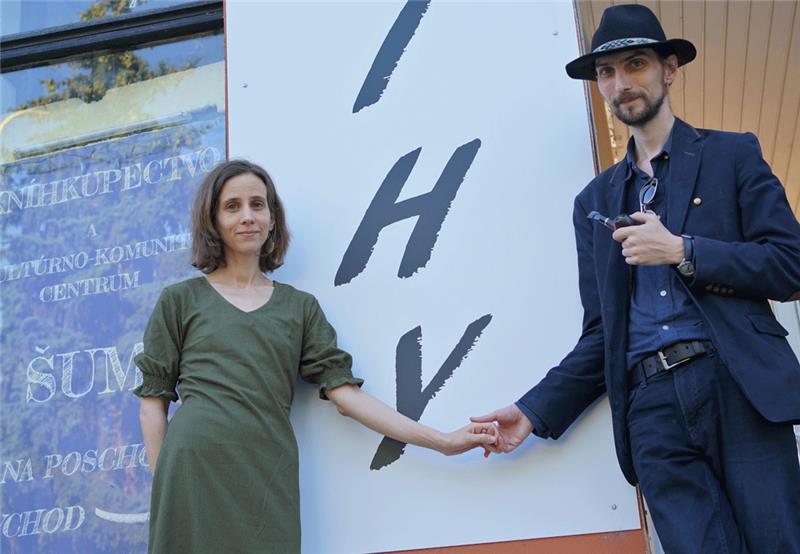 The cultural and creative centre Hviezda, under the leadership of Juraj Benda, is to be a space for the development of culture and creativity in Trenčín. His task, together with his future colleagues, is to build a place for young creative talents. According to Juraj, the future multifunctional halls, visual, film, podcast studios, and co-working space should "offer fantastic conditions for young people to fulfill their dreams. To provide land, space, technology."
The centre's construction is only at the beginning, and with the help of Escalator, Juraj wants to "do everything as well as possible. I am honored to have Paul Bogen, a man of experience, as my mentor. I expect an objective view from a professional who will advise me and help me create my list of priorities and name the areas where I need to improve. He will warn me of what awaits me and what I should be careful of."
Spolka is a growing organization formed by a collective of architects, urban planners, and sociologists. They try to be part of urban planning, to plan them sensitively, and promote this approach with regard to different disadvantaged groups, sustainability, and nature. In Spolka, they engage and educate the public about cities and their planning. Its mission is to get to know the environment, determine its needs and help plan it.
Organizational change in the Spolka requires transformations in long-term planning and sustainability. Thanks to Escalator, they would like to set a long-term financial strategy. "We are looking for a balance of not letting go of our values and beliefs, but at the same time to be a functional organization," Katarína Onderková describes their expectations from Escalator. "It's about how we can do non-profit things through our profit activities, balance those non-profit activities and do it sustainably," adds architect and urban planner Viktória Mravčáková.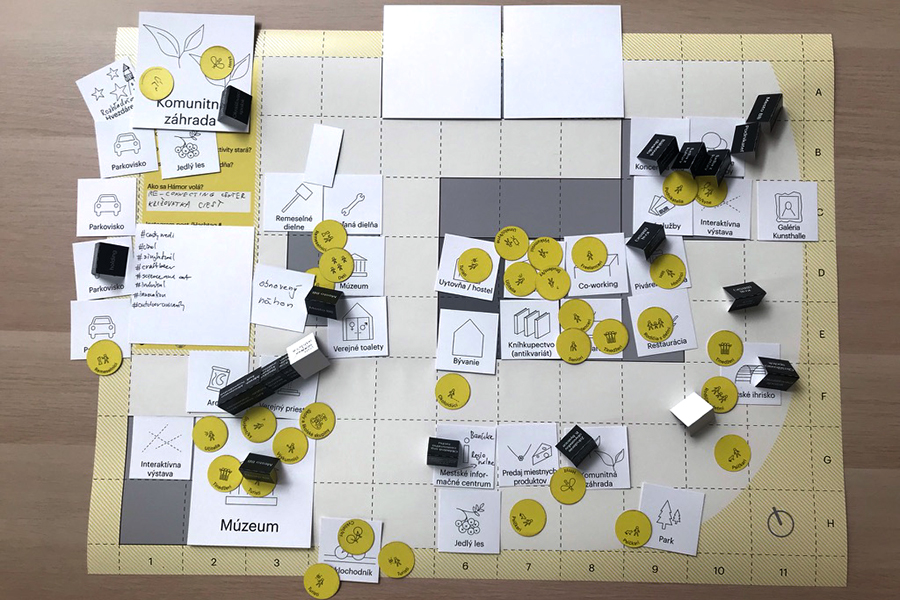 Keep following us to find out how organizations will prosper during the Escalator and how they will progress after its end. For now, read what the participants of previous years have to say about it.
---
Project was supported using public funding by Slovak Arts Council. The Slovak Arts Council is the main partner of the project.