About
TraCEs stands for Transformative Tourism across European Capitals of Culture. To put it simply, the idea behind this project is to follow-up the activities of the former and current European Capitals of Culture cities (ECoCs). These cities generally experience immense growth during the one year when they hold the ECoC's title, however, there is an immediate fall in the year after.
To boost a sustainable impact and maintain the legacy of the ECoCs' activities, TraCes shifts the perspective from simple touristic experiences to sparking a raw emotion in travellers during their visits = transformative tourism.
Thus, rather than just visiting locations, we are looking for ways for travellers to tap directly into cultural heritage and meaningfully interact with inhabitants. To allow the tourists to know the stories behind what they see, do, eat or take a picture of, and enable connections with locals – turning guests into somewhat temporary citizens.
Objectives
CIKE's role in this project is to set a strategy and maintain the outreach of the project. As a cultural NGO, it is well equipped to do so thanks to its experience with supporting creative human capital and raising the profile of the city at the local, national and international level. It also epitomises a strong relationship between the public and private sector.
This project's goals are:
Diversifying tourism:

By developing an innovative and newly-designed product of transformative tourism across ECoCs;

Synergy between tourism and CCIs:

TraCEs product is co-designed in labs joined by tourism and CCIs entrepreneurs;

Ensuring European dimension:

ECoCs, representatives of Tourism, Creative and Cultural Industries (CCIs) and other stakeholders work in partnership with each other;

Renewed and creative storytelling for ECoCs:

By taking advantage of digital innovation and gamification opportunities;

Comprehensive three-fold planning framework:

Made up of Action Plan, Business Plan and System of Indicators in order to generate, monitor and measure positive impacts of the TraCEs Product.
TraCEs product
The final product, a game, is expected to be developed in these ECoCs: Matera (Italy, 2019), Rijeka (Croatia, 2020), Gelsenkirchen (Germany, 2010), Košice (Slovakia, 2013), San Sebastián (Spain, 2016). Leeuwarden (The Netherlands, 2018) will not be involved in product development, it will only act as an influential platform.
In addition, the public-private partnership is made up of 8 partners, especially small and medium-sized enterprises (SMEs), from 6 countries:
Materahub (Italy // CCI-focused SME)

coordinates the project and will ensure its result-driven, timely and effective completion;

Destination Makers (Italy // Tourism SME)

will share its experience in developing tourism via new tech and media and coordinate most of the product design and development;

iambassador (The Netherlands // CCI-focused SME)

will lead the social and digital innovation core of TraCEs, with the development of the Virtual Itineraries, the Game and to the groundwork of the community;

Inmedia (Spain // Tourism SME)

will lead all the dissemination and exploitation activities of the project;

VIATGES EXPERIENCES (Spain // Tourism SME)

will sell tourism offers among services and itineraries as a leading tour operator in Catalonia;

The University of Rijeka, Faculty of Economy (Croatia // Training Provider)

will manage the three-fold planning, i.e. the action plan, business plan and the system of indicators;

Gelsenkirchen Municipality(Germany // Public Authority)

will lead the Network and Strategy aimed at creating an institutional framework conducive to the product development, by involving relevant stakeholders;

CIKE(Slovakia // NGO).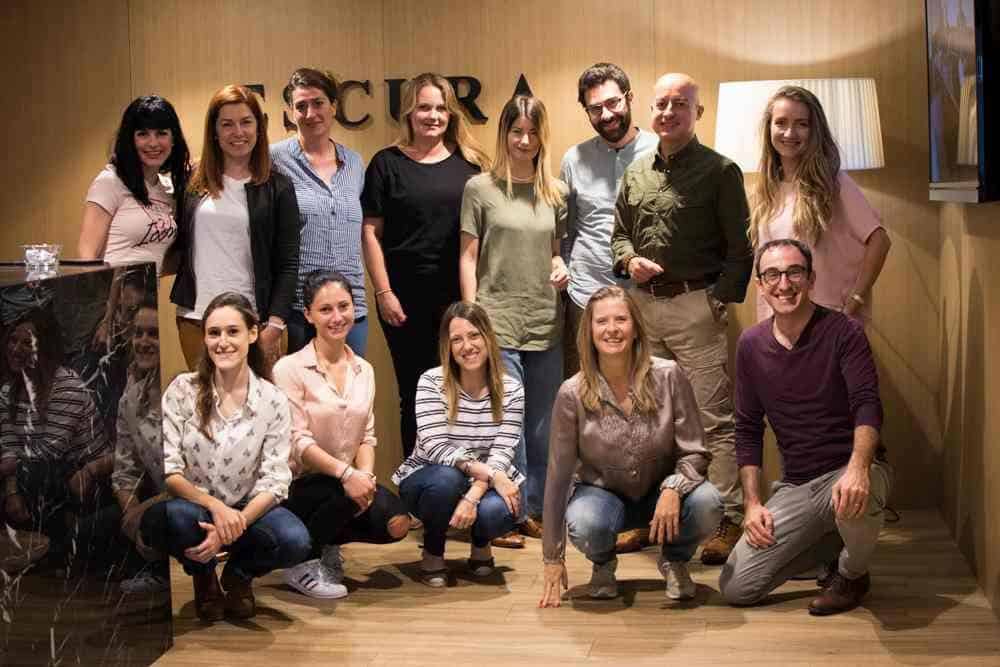 Game of Traces
The Game of Traces App will be an online virtual treasure hunt before the actual travel happens. The community of travellers will be able to join this transformative experience and get the badge of temporary citizens. The gamification also involves a Transformative Travel Virtual Experience - storytelling of ECoCs' by professional travel bloggers.
TraCEs, therefore, innovates tourism experiences and provides travellers with a new set of eyes and a different perspective on these culture-driven cities.

---
This project has received funding from the European Union's COSME Programme (2014-2020).

Success stories
We welcomed three foreign bloggers in Košice
As part of the Transformative Tourism in European Capitals of Culture project, three experienced foreign bloggers came on a four-day trip to Košice. During their stay in the former ECoC, we took care of their transformative tourism experiences together with Visit Košice. They had the opportunity to try different age periods – they experienced everything from prehistory, through the Middle Ages, socialism, and the present.