About
Do you want to participate in the development of your city? Are you aware of the benefits of data sharing? Do you like urban stories? Make sure you are free on April  2 – 3, 2020 in Košice.
In April, we will organise a series of events that will bring together up to 100 people who are keen to change our city using a bottom-up approach. This is how we want to bring decision-making on important matters closer to ordinary people. Urban Exploration is:
1 presentation of the cultural strategy we developed during our past workshops

1 lecture by a world expert on the so-called "commons"

1 discursive dinner with the opportunity for networking and new ideas

4 parallel workshops introducing the ways in which a city can be changed for the better

1-afternoon walk and exploration of unknown spots in the city
Register as soon as possible. The events are free of charge, but the capacity of each workshop is limited to 25 participants. Hurry up, we follow the rule: first come, first serve.
Michel Bauwens & Commons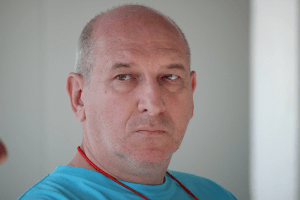 The highlight of the whole event is a speech by Belgian theorist Michel Bauwens, the renowned researcher behind the so-called theory of Commons. By this, we mean resources which are accessible to all members of the society, unrestricted by private property. In practice, it would give you access to information that is normally only available to officials and the private sector.
Workshop themes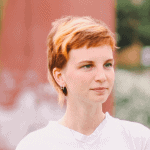 Mapping for Collaborative Adaptive Planning Maps for Better Places // Zuzana Tabačková (Spolka)
This workshop will combine joint data collection and space mapping with collaborative adaptive planning.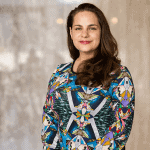 Critical Thinking/Learning Design for Creative Futures // Hana Skljarszka
This workshop will teach you how to properly involve actors from different spheres while engaging critical thinking.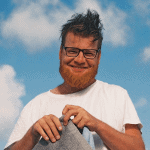 Urban mythology for placemaking // Mišo Hudák (Východné pobrežie)
This workshop can be especially beneficial for people who work as office clerks and currently work on transforming some space and would like to do it in a more creative way.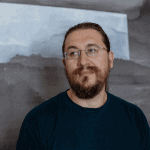 Design and technology for urban solutions // Boris Vaitovič
A workshop focused on data, use of creativity and technology in the city.
The workshops will take place on the 3rd of April at the same time, from 9:00 to 12:00. So pick one that suits your interests the best and will have the greatest benefit for you and your surroundings.
Tour de Košice
The last part of this event is a tour of the city and its lesser-known corners. During this special walk, you will be accompanied by the Local Nomad team, and in particular by two experienced guides – Igor Kupec and Richard Oľhava. They'll show you hidden places you wouldn't normally get to.
Why is it worth it?
The Creative and Cultural Spaces and Cities project provides the local residents with tools to change their cities for the better. So far, we have organized five intensive workshops during which we brought together the city's political representatives, people working in culture and citizens. We truly believe that the path to change leads through culture. In addition to Košice, similar urban explorations will also take place in four other European cities - Madrid, Lund, Helsinki and Timisoara.
---
Project is co-funded by the Creative Europe Programme of the European Union.
Success stories
Data and Design for Better Places
Data and Design for Better Places was a series of workshops throughout which the participants learned how to react to current urban challenges. Over the course of one week, they were led by experienced international experts. We had the pleasure to host the Design Lead at Data Place,
Simon Gough and Lucy Knight who works with data.
People of a Creative City
This extraordinary meeting called People of a Creative City in Kunsthalle brought together about 100 representatives of the Košice cultural universe. Throughout the day, we discussed the most important topics in culture and looked for links where we had not seen them before.