What is Escalator?
Escalator is an effective and intensive program for the education and professionalization of people working in the creative industry. It has been run for four years and consists of different parts which lead the participants to understand the basic principles of production, dramaturgy, planning, and functioning in the market.
The participants of the Escalator program begin working on themselves and recognize their needs through detailed and in-depth discussions with foreign mentors. Key needs and targets of the project or organization are identified.
Tailored training is created, as well as support through training, seminars, coaching, mentoring, business and strategic planning, research and development, the study course, and pilot realization.
Who is Escalator for?
Escalator is for individuals and organizations that have been involved in their activities in the culture or creative industry for several years. It will help people who need new impulses, who want to make their work more professional or break into the market
When choosing the most suitable candidates, especially originality, creativity, ambition, and determination are taken into account. Registered projects represent many activities in the field of cultural center management, performing, visual art, urbanism, and design. They are represented by producers, curators, project managers, artists, and designers.
During the first two years, only participants from Košice appeared in Escalator but since 2015, the project has had participants from different parts of Slovakia.
Who are the mentors?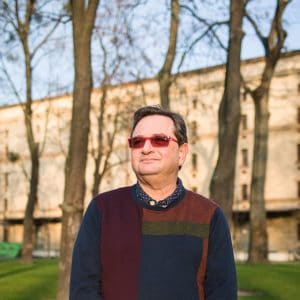 Paul Bogen
Paul began his career as an actor, comedian, and a DJ and a theatre producer. Paul was the first director of The Junction in Cambridge and he was responsible for the development of The Junction and its program with 400 performances and a yearly turnover of 5 million pounds. Paul was an executive member of the board and later the president of Trans Europe Halles. At present, he is the committee director at Korjaamo Cultural Factory, expert for the European Commission's Culture Programme, a lecturer at St. Mary's University, and a member of the Royal Society of Arts.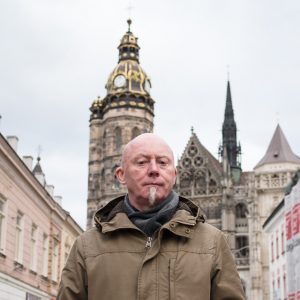 John Fitzgerald
He started as an actor, writer and musician, became the founder and the director of City Arts Centre in Dublin. John, called Sandy, participated in many areas of cultural development in Ireland, working on a local, national, and international level. His work experience includes: the director of Dublin Street Carnival, a founding member of CREATE, a member of the committee of Royal Hospital National Cultural Centre, Executive Committee member at Trans Europe Halles, and a member of the committee at Dublin Film Festival and Junior Dublin Film Festival.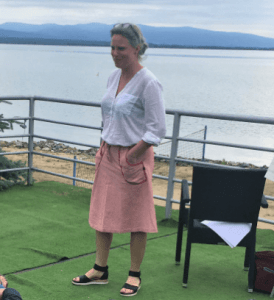 Birgitta Persson
She worked in the cultural center of Mejeriet in Lund, Sweden, and later became the first Coordinator and General Secretary of Trans Europe Halles, a European network of over 100 cultural centers. She is a Member of the Board of Directors of Swedish theatre company Månteatern, Member of ARNA's Board of Directors, and the COO of company VALUE.
How does Escalator work?
The applicants sign up for the Escalator by filling out an online application form after an open call is published. They are then assessed by the mentors and specialists and a few most prospective participants are invited for personal interviews.
The interviews are lead by Paul Bogen, John Fitzgerald, and Michal Hladký. They are done in English and their aim is to find out the prospective participants' degree of engagement, time possibilities, language skills, the potential of their activities, and their benefit for the city in a local and international context.
The chosen participants need to go through a personal audit or so-called stock takes. This is done by one of the mentors and takes place in the headquarters of the organization with the whole team participating. They carry out a deep investigation of the organization, conditions of their management, program and plans. Based on this, the needs in education and networking are specified and targets are identified.
Each organization will have an opportunity to meet the mentors all year long, get their advice, mentoring, and instructions tailored for a specific problem. During individual interviews, the participants can consult their projects, intentions, ideas, dramaturgy, program, or organizational structure.
The educational activities are conducted with the whole group. In order to get the participant's focus and full attention for their personal growth, it is necessary to free the participants of their daily tasks. That's why the educational activities are divided into one or several one-week stays which take place out of Košice. The organizations usually do not know each other beforehand and thanks to the time they spend together they form important partnerships and positions within teams are clarified. The topics of the workshops are determined on the basis of personal audits and are an intersection of common needs.
Their form depends on the organizations taking part in the project and they serve to create new ideas, projects, products, and mutual support.
What happens after Escalator?
The training program finishes for participants by designing strategic plans. That's when the actual change begins. It's up to them whether they will continue to use the newly acquired methods but nevertheless, their style of work will change. They will make their decisions based on what they learned, experienced, and heard. They will also have contact information for other organizations, many ideas, and information that they will always be able to return to. Thanks to their work, the offer of cultural and creative events in Slovakia will improve and the awareness of current trends will grow.
---
The program is supported using public funds provided by Slovak Arts Council.