What is Escalator?
Escalator is an effective and intensive mentorship programme with a long tradition, which aims to professionalize organizations working in the creative industry and culture. It is composed of several parts that will gradually lead you to understand the principles of managing your own project, creating, planning and functioning on the market.
The main part is based on individual growth and getting to know one's own needs through in-depth interviews with foreign mentors. This enables us to identify the key needs and objectives of your project or organization. As a result, a "tailor-made" training in the form of training, seminars, mentoring, strategic planning and research is created.
You can apply if
you are an individual/organisation

you have been active in the creative/creative industry for at least 1 year

you need a new impulse

you want to professionalise your work

you want to succeed in the market

you are creative and ambitious with the determination and ability to connect with others
How does Escalator work?
Application
you can apply by filling out an online application form for an open call which we generally open in December and close in February

you will fill out the application form in English since the programme's mentors are international

if we haven't published the open call yet but you are eager to apply, do not hesitate and email us here: alexandra.jurikova@cike.sk
Selection process
your application will be sent for evaluation to Paul Bogen, John Fitzgerald, Brigitte Persson and Michal Hladký

mentors assess the level of engagement, time constraints, language skills and the potential of proposed activities being beneficial for the city locally and internationally

the chosen participants will be divided between the three mentors
Introductory interviews
you will go through a personal audit led by one of the mentors

all participants are key team members

we will determine the current state of organisations, management, programme and plans

we will define the needs of the participants (education, networking, common goals)
One to ones
your opportunity to talk with mentors, get specific advice and tailor-made instructions

consult projects, intentions, ideas, programme, project structure
Escalator Academy – study week
it consists of group educational activities, aside from everyday duties

these educational activities take place over a week-long stay outside of Košice

partnerships between organisations are formed during this week

positions within teams will be clarified

the themes of workshops are based on the outcomes of personal audits and the needs of organisations
Networking meetings
their form depends on the organisations taking part in the project

they serve to create new ideas, projects, products and mutual support
Who are the mentors?
PAUL BOGEN
He started as an actor, comedian and a DJ. He then went on to become a theatre producer at London's Fringe and then at the Commercial 'West end' Theatre. Paul was also the first director of The Junction at Cambridge - a cultural centre which focuses on youth culture in the UK. He oversaw the development of The Junction and its multidisciplinary programme with 400 rock/pop/jazz music, theatre, dance, comedy and annual sales of 5 million pounds, 150 employees and 150,000 visitors a year.
For seven years he was the Executive Board Member and later became the President of Trans Europe Halles (European Network of Cultural Centers). He is currently the director of the Korjaamo Cultural Factory, Helsinki, an associate expert at the European Commission's Culture Programme, a lecturer of Culture Management at the St. Mary's University, London and a member of the Royal Society of Arts.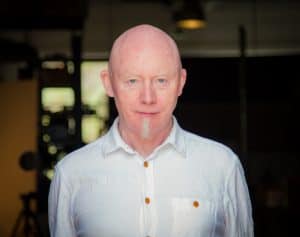 JOHN FITZGERALD
He started as an actor, writer and musician and became the founder and the director of the City Arts Center, Dublin. John, or Sandy, has partaken in many areas of cultural development in Ireland and abroad. He has worked at local, national and international level.
His portfolio includes: Director of the Dublin Street Carnival; Founding Member of the Creative Activity for Everyone (CAF) now known as CREATE; Member of the Royal Hospital National Cultural Center (later became the Irish Museum of Modern Art); Member of the Executive Committee of the Trans Europe Halles; and Member of the Committee for Dublin Film Festival and Junior Dublin Film Festival.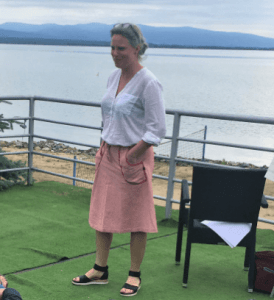 BIRGITTA PERSSON
She worked in the cultural centre of Mejeriet in Lund, Sweden and later became the first Coordinator and General Secretary of Trans Europe Halles, a European network of over 100 cultural centres. She is a Member of the Board of Directors of Swedish theatre company Månteatern, Member of ARNA's Board of Directors and the COO of company VALUE.
What happens after Escalator?
The programme ends when strategic plans are developed which represents the beginning of a change. Participants start to make decisions based on the things they realised, experienced and heard. In addition, they will remain in contact with other organisations and continue to have access to ideas and information. Their work will improve creative production in Slovakia and raise awareness about current trends.