About
DeuS – European Open Design School for Sustainable Regional Development is a project that aims to co-create a European-wide learning and training approach in critical thinking and entrepreneurship to find participatory, creative, and cost-effective solutions to local challenges by unlocking the potential of the cultural and creative sector. 
Methodology
The DeuS project is shaped around the unique Open Design School, a pillar project of Matera 2019 – European Capital of Culture. It is a design laboratory using a peer-to-peer challenged-based approach. Professionals of any discipline (⅓ locals, ⅓ people from the given country, and ⅓ foreigners) work together and share knowledge and expertise while designing, prototyping, delivering, and delivering testing design solutions.
The methodology goes further than existing design thinking processes by applying real solutions to real problems, validated by real people: it transforms applied research in the real domain. In the process, DeuS works as a "think and do tank" where professionals with different backgrounds can upskill and re-skill while responding collaboratively to current societal and economic challenges.
Goals
The project aims to inspire new policies on training and entrepreneurship for the cultural and creative sectors. To achieve this, we have set the following steps:
Identify and develop a Vocational Educational Training (VET) learning and training approach to support and build skills to help people in their jobs. We will build on pedagogies that draw on a work-based approach, along with a training and learning scheme that is expected to be open, inclusive, and non-hierarchical.
Facilitate professional skills development for the cultural and creative sectors in a VET environment as a first choice for multi-discipline training, upskilling and reskilling.
Develop a process using a co-creation method that will involve local/regional CCI communities, policymakers, and citizens in the identification of local challenges and generate solutions adaptable at the European level;
Establish innovation hubs Living Labs that support SMEs, professionals, and VET learners to conduct research and develop innovative products and services;
Design a Knowledge Creative Platform where the users will be able to find high-quality and user-friendly workshops, tools, and resources to allow life-long education in CCI;
Develop a financial model to promote sustainability that combines public and private funding and income-generating activities
Partners
Our project partners are four other cities with the title of European Capital of Culture, educational organizations, and representatives of the cultural and creative industries, who work with research and technological centers and the public.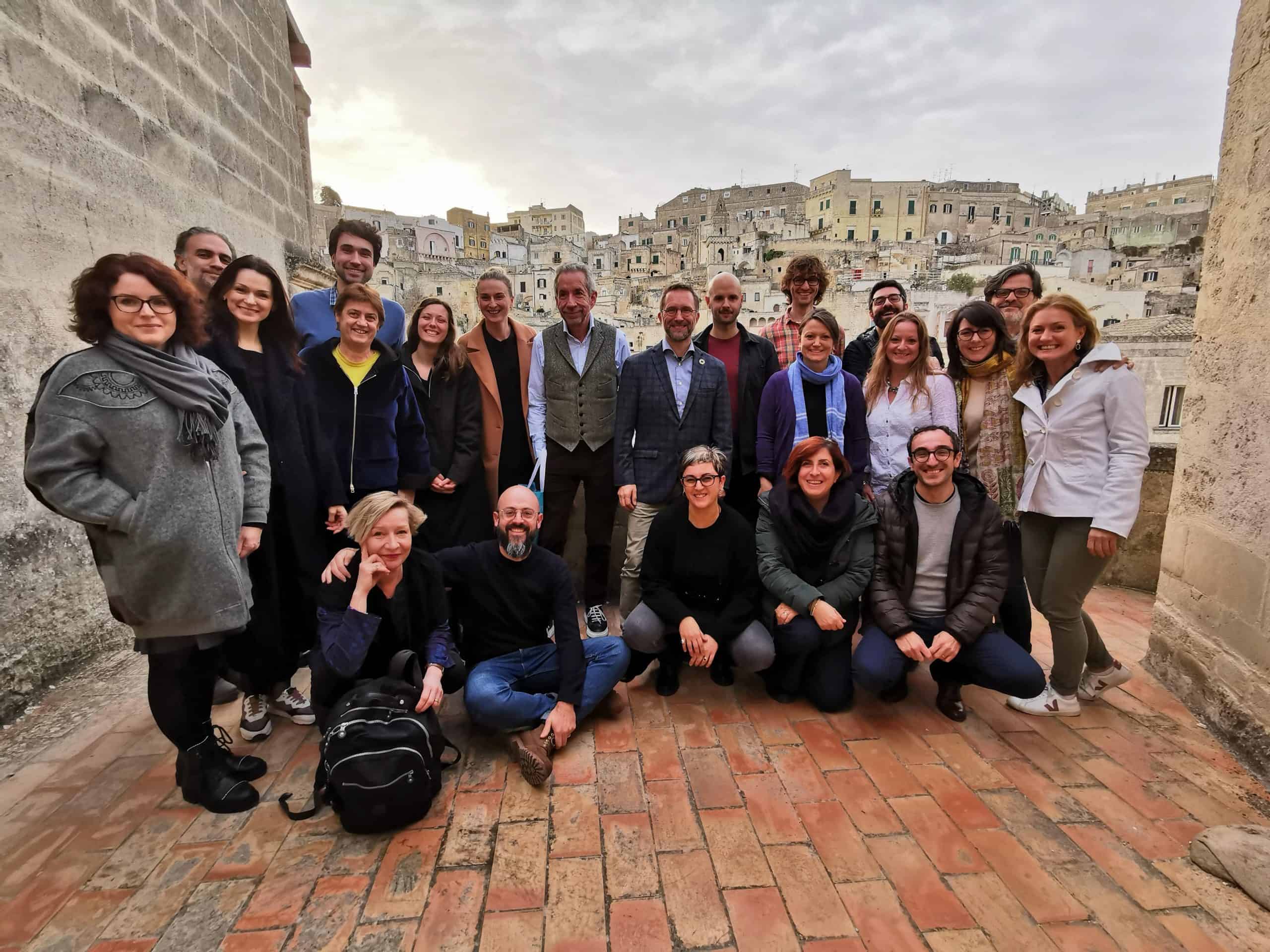 ---
The project is co-funded by the Erasmus+ Programme of the European Union.