About
DesignLab is a series of workshops for graphic designers led by Martin Jenča, the art-director of studio Milk. This programme took place in the first half of 2019 in Košice.
Over a period of three months, young talented designers had a unique opportunity to gain rich experience in the realm of complex visual communication. They enriched their portfolio, gained a competitive advantage and new contacts in a short period of time. At the same time, they applied these newly acquired skills to specific assignments for companies and organisations throughout DesignLab.
Together with the Milk studio, we hosted 6 full-day workshops. These workshops included talks from experts in their respective fields, such as Lucia Pašková from CURAPROX. The highlight of DesignLab was By Design Conference 2019 in Bratislava where we had access to backstage and critically evaluated individual talks. Lastly, participants received relevant feedback on their work at the end of the programme, and selected participants were offered long-term collaboration with CIKE.
Schedule and content of workshops
1 Who is a designer and what should he know // 21.2.2019 
A general workshop for explaining the basics of design. Theoretical introduction to what is design and who is a designer, what skills he/she should have, what is visual communication and what are its overlaps and goals.
2 Basic business knowledge // 7.8.2019 
How to set goals, processes and manage your project - how to plan, timing and crisis management, financial management. How to put a price on your work and correctly evaluate it, client service - how to build a relationship with a client and communicate with him/her, internal communication and how to design a structure within a company (teams and roles), freelancing vs. work in agency - advantages and disadvantages.
3 Target audience, basic principles of communication and marketing // 28.3.2019
Target audience - how to identify it and know its needs, how to address and keep it, strategic and marketing planning - setting priorities, identifying work volume, basics of marketing.
4 Building a brand // 25 - 26.4.2019
How to communicate business goals through design, branding basics - how is brand created and what makes it strong, essential branding principles and methods.
5 Creative process // 16 - 17.5.2019 
How to effectively design your creative process from the moment of receiving the assignment until its completion, types of creative approaches and problem solving, how to work and create a team, how to engage the client in the creative process.
6 Sales and self-promo // 30 - 31.5.2019 
How to sell yourself and your work, how to get and keep a client. Presentation skills - how to present and create presentations.
Mentor
The lead mentor is Martin Jenča a.k.a. "Yellow", who is the founder, main graphic designer and art director of the branding studio Milk. As a co-organiser and curator of the By Design Conference, he brings stars of international design scene to Slovakia. Among other things, he is the editor-in-chief of Backstage talks about how design can change business for the better. Last but not least, he is a co-founder of the Folk agency, which concentrates on promoting good ideas, products and services. MILK also stands behind visual identities of brands such as Pohoda Festival, STV1/STV2, The Invisible Hotel and Viktor Frešo book.
Participants
Thanks to DesignLab we have met eleven young talented designers who have gained a unique chance to learn from a person with 20 years of experience. Get to know them, you might end up working with them in the future:
Every company needs its designer // Silvia Vargová, Anna Hájková, Samuel Kušnír and Katarína Jančovičová
Every product needs its design // Kristína Šebejová, Silvia Podoláková, Štefánia Sekanová and Matej Klíč
Every problem needs a precise solution // Katarína Rybnická, Roman Juhás and Dominika Čupková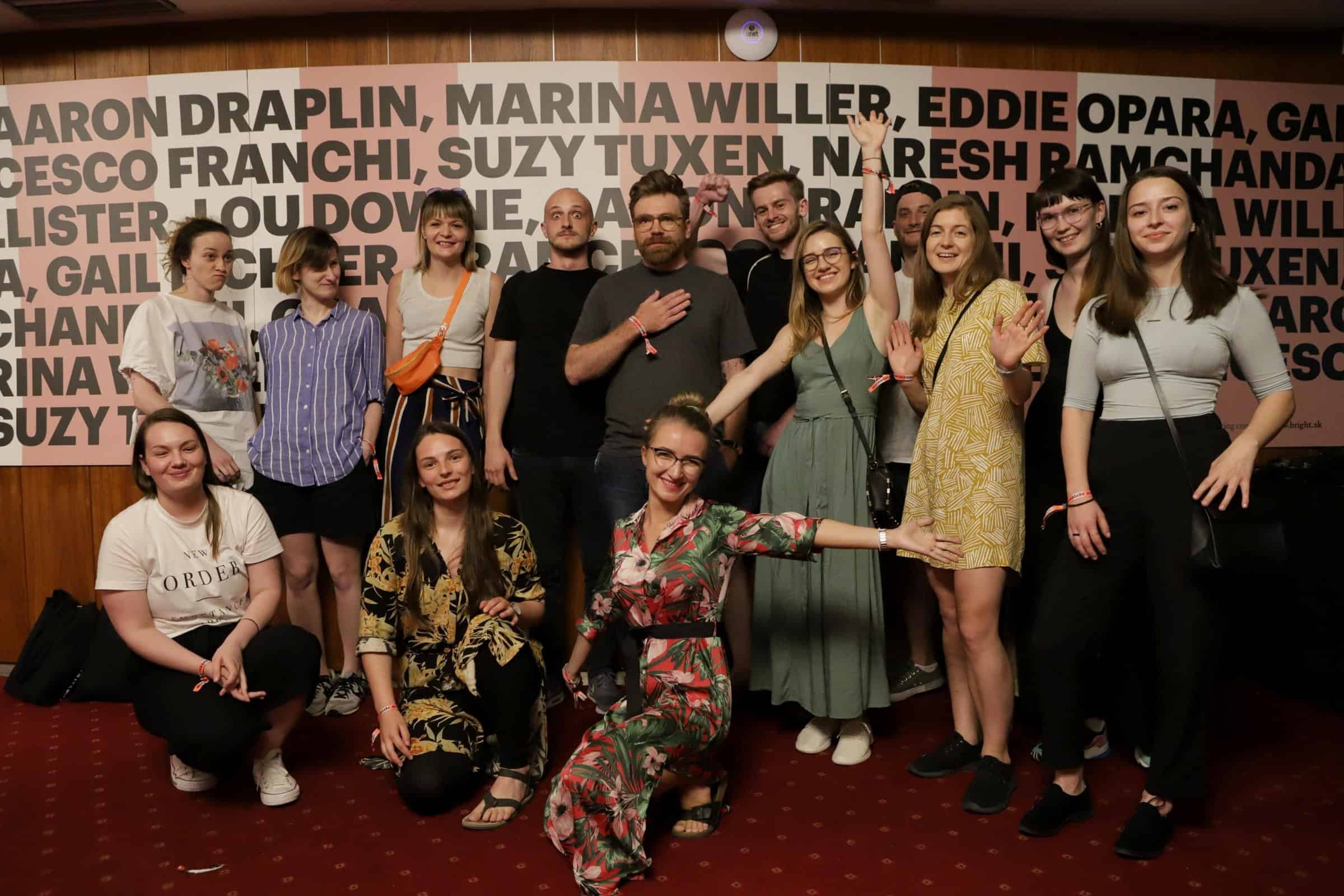 We connect innovations and other disciplines
DesignLab's idea is to increase the quality of local design products and support the overall popularity of the creative industry in Slovakia. Creative Industry Košice is a facilitator in this case. We allow change, connect disciplines and sectors with a simple vision - moving the city of Košice forward.