Salman Shahzad is a Pakistani social entrepreneur based in the Netherlands, where he is currently working on a transnational project which will help clean up coastal areas. He is passionate about the environment, sustainability, and a plastic-free world. Learn more about how a clean environment is directly related to social well-being.
---
When did you develop an interest in social entrepreneurship?
When I was still studying in Pakistan, my Bachelor's degree courses were more aligned with the oil and gas industry. The more I learned about it, the more I wanted to switch to the environmental sector. Initially, I wanted to do environmental programs related to the Arctic, either in Russia and Iceland.
Ultimately, I came to the Netherlands in 2017 to focus on the social studies aspect. That's why I pursued a Masters in Environmental & Energy Management at the University of Twente. It addressed climate change, resource depletion, urbanization, ecological and socio-economic stress, and social entrepreneurship. I had the chance to learn from people with a lot more experience. It laid the foundations for my future career.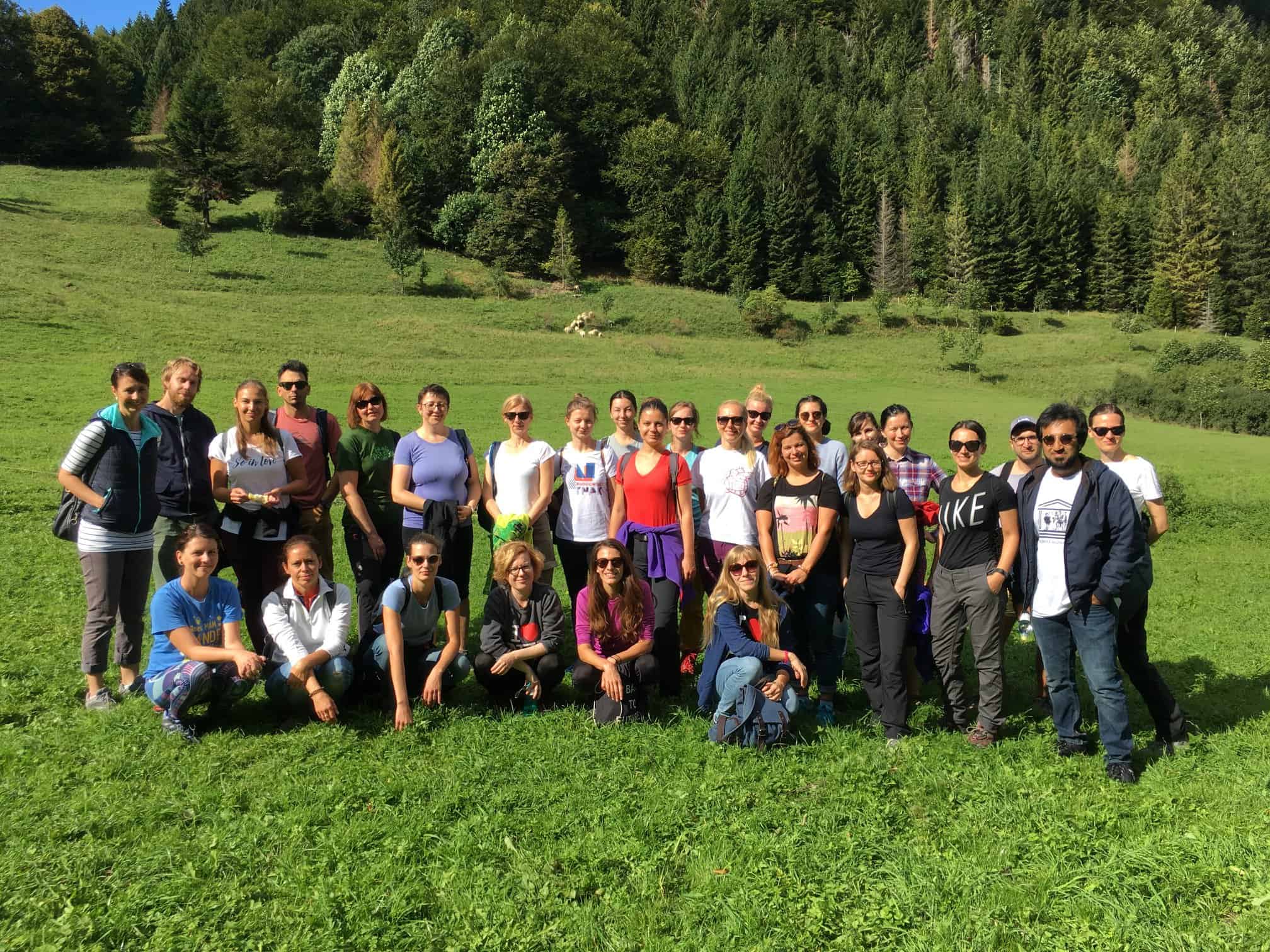 What were your first steps after completing your studies?
At first, I wanted to gather some experience and work on my own business model. I was looking for an internship, but then I came across the EXCITE – Erasmus for Young Entrepreneurs program. CIKE helped me get all the relevant information and connected me with the Pontis Foundation in Bratislava. 
My stay was mutually beneficial. On the one hand, I met new people and learned more about social entrepreneurship in Slovakia. On the other hand, I provided the Pontis Foundation with an external view of their organization. I analyzed whether they can move away from being an NGO and become a self-sustainable business in the future. My goal was to understand their internal processes and make them more financially beneficial. Unfortunately, my stay was cut short, so I didn't have the time to complete it. However, this whole process is something I truly cherish.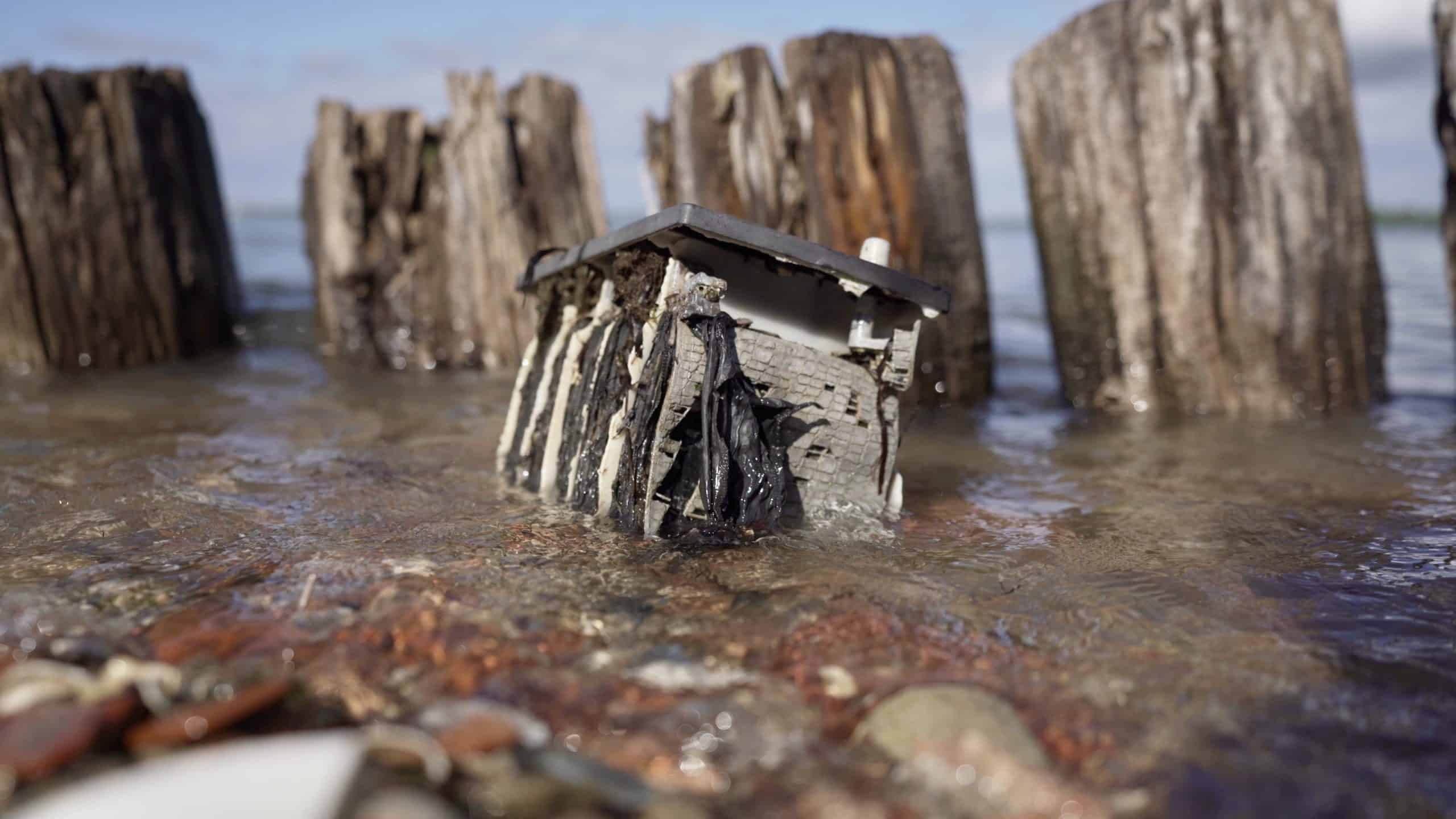 What are you currently working on?
After I returned to the Netherlands, I started working at an SME – BlueXPRT. This innovation firm helps organizations with acquiring EU funding. They also get involved in the execution of the projects.
Currently, we are working on a project called In-No-Plastic which will be implemented across Europe and in the Caribbean. In total, 17 partners are involved. In terms of technologies we are working with, I see potential in it going global in the future.
What is the project about, and what are its main goals?
The project is about removing marine litter from hotspots, but at the same time, the goal is to develop technologies that would alleviate the formation of hotspots. Hotspots are essentially zones with comparatively high amounts of plastic waste. There are two elements to the project.
The first focus is industrial – we want to clean up industrial hotspots, i.e., harbors. In these areas, we are targeting micro and nano plastics. We want to gather and filter them out because, ultimately, they have caused issues within marine life. It could become a big problem, especially when it comes to human health in the future. The second focus is social – we are focusing on developing a social technique through an App that would incentivize tourists and people in coastal areas to take more action when it comes to macro plastics, i.e., bottles, cups, etc.
What technology are you using?
One of the technologies we are using is the Separaptor which uses ultrasounds to agglomerate nanoparticles. It brings together all the tiny particles to make them big enough to be filtered out. So far, it has worked well in the air; it's even being used to remove COVID-19 virus particles from the air, and the success rate is 99.99%. We are now going to test it in water, for which we combine it with various other technologies to make sure we can gather all the plastics.
Where will you trial your technologies?
The project is being implemented across Europe and in the Caribbean. Recently, we collected samples from the cooling water system of a Rotterdam power station to determine whether there are any nano or microplastics we can see through the experiments. As the study of nanoplastics and microplastics is not very advanced, we are essentially developing something new.
For the social part of the project, we will test it in Italy, the island of Krk in Croatia, the island of Sint Maarten in the Caribbean, and the River Thames in the UK. One of the cleanups is going to take next month in Italy.
What do you want to achieve with this project?
The ultimate goal is to make sure that plastics are not a problem anymore and that we can effectively recycle them. From an industrial point of view, it is a problem because it's polluting the environment. From a social standpoint, we are making sure that the environment is clean and raise awareness of the challenges we face today. We want to give people incentives to be more vigilant in preventing plastic litter.
When talking about incentives, I refer to an application we are developing, thanks to which people will be able to use their phones to track plastics and see hotspot areas in their vicinity. The idea is to make them more aware of these areas and incentivize them to take action. For example, if they collect a few plastics bottles, they can upload them on the app and, in return, get a reward, either monetary or a gift voucher. This could be very useful in my home country Pakistan, where people on the lower end of the income spectrum could benefit from a scheme like this.
So, would you like to implement the project in Pakistan?
I see its potential, mainly because this project is developing the blue economy, i.e., the economy in the coastal areas. My city of Karachi is right next to the coast so I could see something developing there.
What SDGs will you fulfill with the help of this project?
Most importantly, it's good health and well-being (3). If you can keep the environment clean, it will positively affect human health. There is an ongoing study on how nano plastics could be toxic for humans. Beyond this, it's clean water and sanitation (6), life below water (14), which is about preserving marine life. Then it's also decent work and economic growth (8) – this is where the business development comes in through the use of technology and cleanup strategies. Lastly, it's sustainable cities and communities (11) and responsible consumption and production (12), which is related to the circularity element of the project. Once we gather the plastics, we want to reuse them and not be wasteful. The idea is to develop a value of the litter that will be collected.
How can the public participate in the project? Are you looking for other partners in Europe?
Well, for the public, the first thing they can do is try downloading and using the EMPACT app, which is available on iOS and Android devices. The app can give the public the idea to define plastic in their area, clean up on potential hotspot zones or participate in upcoming clean-ups. It is still undergoing development, so there will be foreseeable changes. I would also recommend keeping tabs on our project website as we publish articles and news highlighting developments that are made.
As far as potential partners in Europe are concerned, any interest or potential idea would be more than welcomed. They can reach out to me directly via mail at salman.shahzad@blue-expert.com or through my LinkedIn, and I would be more than open to establishing dialogue.
---
Learn more about our successful Erasmus for Young Entrepreneurs program. If you are interested in topics related to the quality of life in the city, see our latest project Košice 2.0.