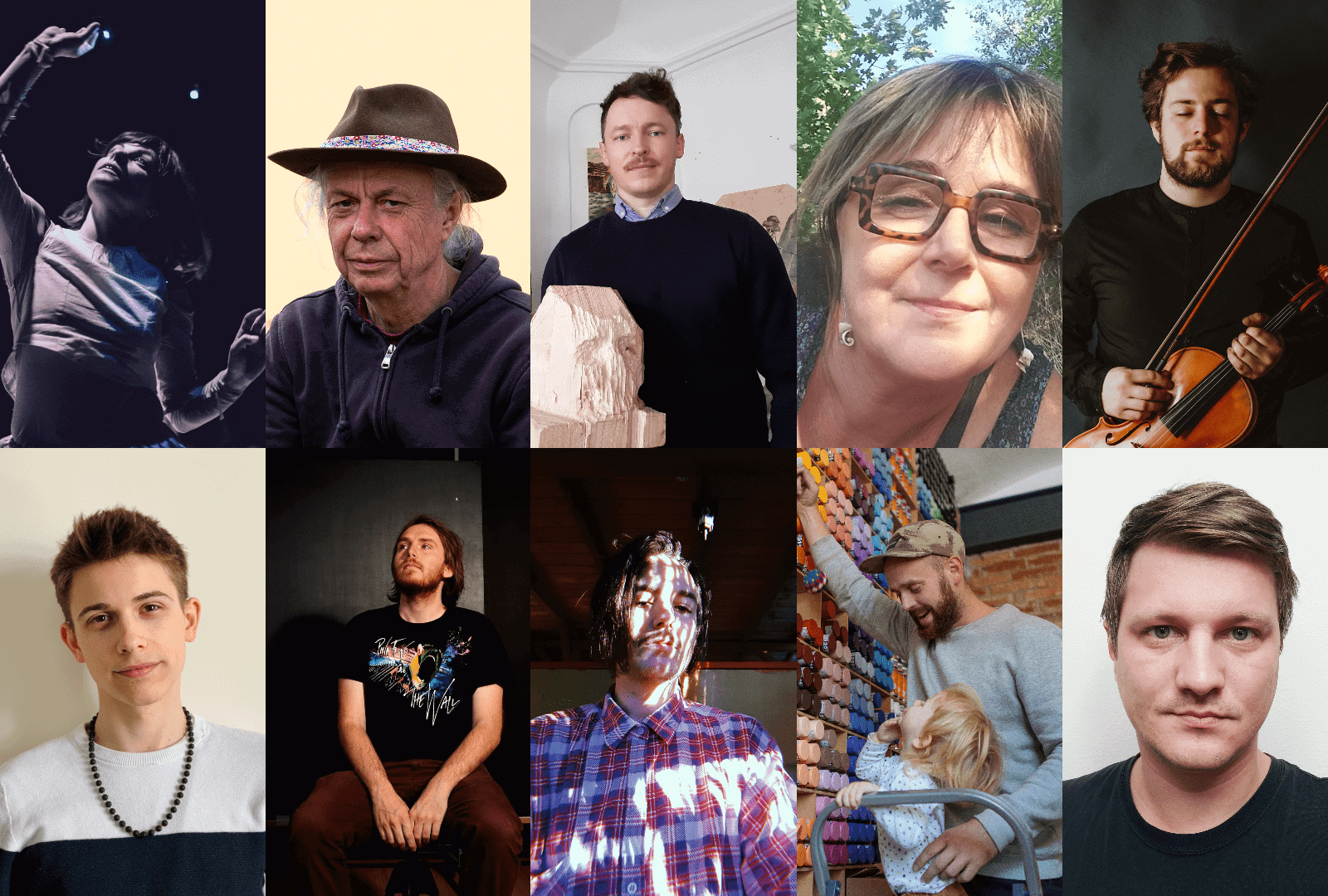 After two successful editions in 2020, we decided to do an open call for the Home Residencies program this year as well. Creative Industry Košice will support 10 residents in artistic creation, research, and development. Meet our latest home residents and learn more about their projects.
Art
Zuzana Šuková | About the prince who woke up – a book for children
Viktor Feher | Contemporary muralism in the cities of tomorrow – preparation of a short documentary film
Jozef Sikora | Jewelry as support for cyberspace – design of original and hand-made stands made of copper wire
Martin Jeriga | Eastern Stories: Bach – new musical piece on the motifs of J. S. Bach
Ján Gálik | Decent Slovakia through my eyes – preparation of a digital publication containing a collection of photographs and texts
Dávid Demjanovič | Sculptural interventions for the Ťahanovce neighborhood – research on the topic and preparation of sculptural projects addressing the thematic origin of the neighborhood
Julián Bosák | Coma – a screenplay for the pilot part of the series situated in Košice
Research
Katarína Rampáčková | How to work creatively with audio commentary for the blind in a dance performance – exploring the possibility of using audio commentary for the blind to contribute to inclusiveness in dance events
Tomáš Makara | A walk among the statues – mapping, documenting, describing and popularizing modernist works of art, statues, and mosaics in a public space in Košice
Development
Norbert Sándor | Eclectic art in a cube – creating branding, web, graphic visuals, and comprehensive visual identity for ART CUBE
Read more about the program and its graduates.