Košice presented the complex topic of Language & Communication in November 2019. The topic that went "Beyond Words" was explored by a number of world-renowned speakers and artists during the Art & Tech Days festival. The annual festival consists of a selection of diverse art events including exhibitions, concerts, audio-visual performances, dance performances, and most importantly, the Art & Tech Conference.
---
The goal of the festival in 2019 was to explore the possibilities for communication and understanding: how do people communicate with each other, with robots, communication between robots, software, and so on? How do we define communication? We listened to representatives of famous companies like Sony Computer Science Laboratories, Inc., IDEO, WRO, and School of improvisation who discussed these topics.
Art & Tech Days is a physical space for meeting, getting inspired not only in the field of art and technology. It is also a chance to establish new collaborations. Anyone who wants to know more about the current trends of successful companies or to see attractive artistic content is welcome.
In addition to the central conference, the Art & Tech Days festival offers a rich artistic program curated for viewers of all ages and interests. An example of this is a dance-media performance CO: LATERAL by the Portuguese new media artist João Martinho Moura and the choreographer Né Barros or PRIMORDIAL – an audio-visual show by Danish performers and composers Bjørn Svin and Carl Emil Carlsen, which was previously presented at European festivals such as CPH Electronica Stage.
A special category of interesting events is professional workshops. This includes UX design workshop The Language without Words led by Sean Mulholland from IDEO, or Physicality in Virtual Spaces, where participants learned the principles of movement and dance in a world of virtual reality with independent artist Mária Júdová. Data-driven Organization workshop with former Art & Tech Conference's speaker Karol Piekarski from Medialab Katowice focused on the analysis of cultural events and their organizers. Children could join the popular Fero Király's Zvukodrom, which helps to develop abstract artistic feelings in children through the relationship between sound and image.
The fans of the exhibitions also had the opportunity to see an installation created by a resident artist from Barcelona, ​​Marc Vilanova. His artwork was composed of ultrasonic lamps and it was located in the synagogue on Zvonárska Street, in the historical area of ​​the city. Another interactive installation we had to chance to see was ERNEST – an emotionally aware AI that analyzes human expressions and measures feelings of happiness based on computer vision.
Every year, Art & Tech Days festival cooperates with the DAAVS team, which parallelly organizes an entertaining artistic program focusing on the theme of the festival. The exhibition by artists from Central Europe called New Translation or performance by the New Aliens Agency and artist Jakub Ra – Prenatal is a great example of how well these events complement the festival. The festival finished with the performance of the Ziggurat Project – Urgent Need to Breathe, which invited the audience to experience how it is to try breathing underwater.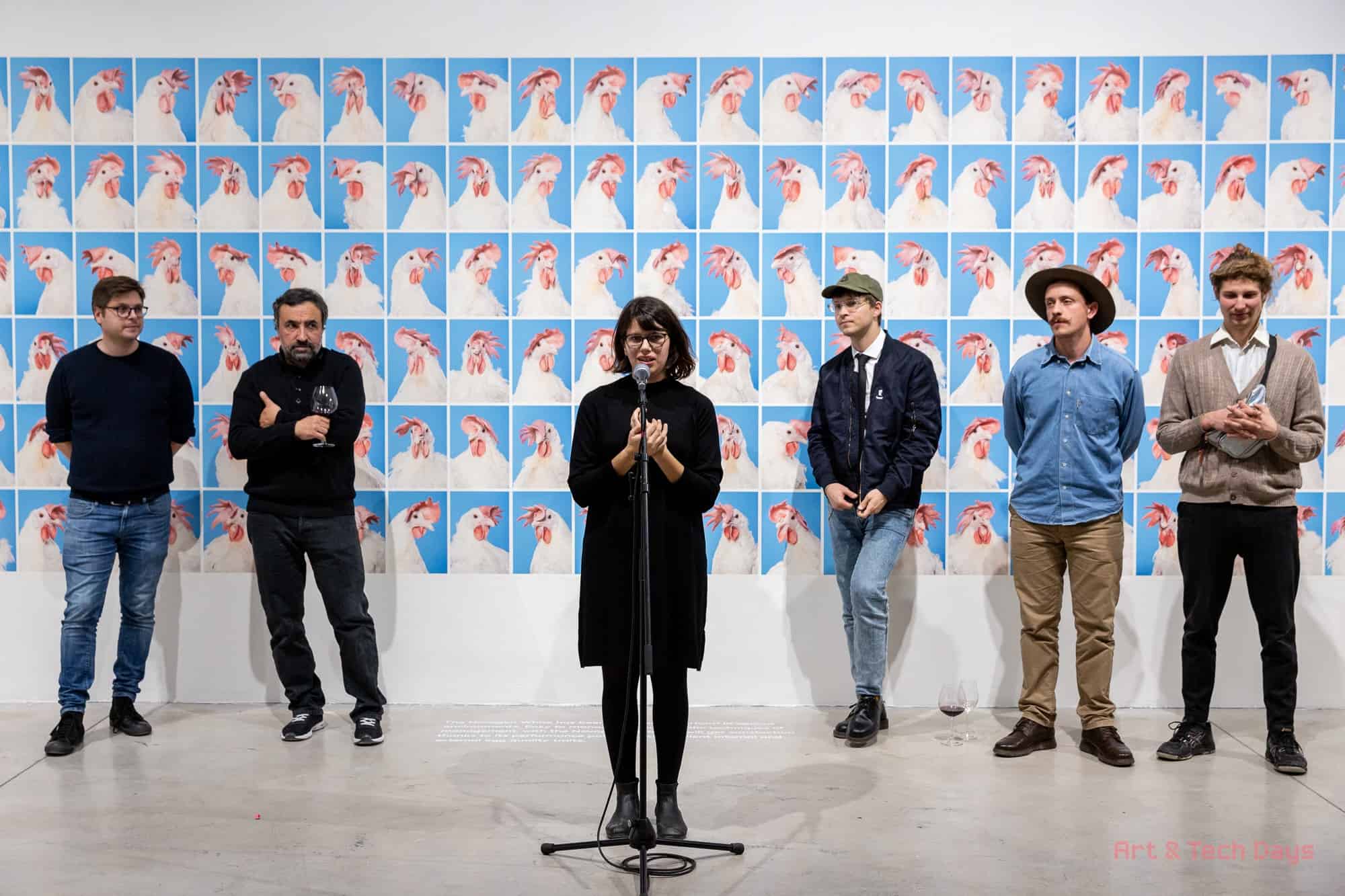 "In today's and tomorrow's world we can't avoid technology – that's why we'll need to use the creative in the right way. It can bring interesting solutions and the IT sector can subsequently implement them technologically," says Creative Industry Košice director Michal Hladký. "Košice has a huge potential to create ideas and innovations. That is why we have been organizing the Art & Tech Days festival in Košice for the fourth year. We believe that investing in creative people will bring original and innovative solutions and bring multiple sectors together. When creating any work, product, or service, it is important to think about the impact they will have on society. Let's not just develop for its own sake. Let's make the innovations meaningful and deeper, positive."
---
Learn more on our website. See you at Art & Tech Days and Conference!