Julia Vergazova is an interdisciplinary artist from Russia who has come to Košice for a two-month-long media art residency organized in cooperation with K.A.I.R Košice Artist in Residence. Her project called Sole-Soil will be introduced during Art & Tech Days Festival 2021 as the final outcome of the residency.
Julia was born in a small Russian city called Penza and then moved to Moscow to study contemporary art and practice as an artist and a curator. To experience something new, she has decided to move to Germany, where she currently studies and works. Even though it is easier for artists to find fundings for their projects in Germany, she still keeps good relationships with artists and curators in Russia and exhibits there from time to time. As she received her first higher education in Technical Engineering and the second one in Fine Art, she has decided to mix it and connect these two areas in her artwork. As she says, it is like freedom she has found in art.
Your area of interest includes a redefinition of prior distances between Biology and Technology, natural and synthetic intelligence, and also cybernetic organisms. How do you reflect it in your artwork?
Some years ago, I was pretty interested in and inspired by cyberpunk aesthetics and cyberfeminism. It is most indicative in a project called Flora.onion, where I represented the world of cyber plants and their relationship with our human path. It was fascinating for me to imagine new ways of communication with other species. It was like constructing the evolution of new interfaces between technological and biological entities. The project I am working on in Košice is also about how technology enables us to interact with different natural things like soils, moss, other surfaces, and the whole environment.
In 2019 you were nominated for the Sergey Kuryokhin Award – what was it for?
The Kuryokhin Award is a significant cultural event held in St. Petersburg. It is awarded to various artists whose work is inspired by innovative ideas and interaction between different art forms. For the award, I submitted the very first version of Flora.onion project.
I thought about different things hidden from us, and we don't think about them – like communication between other species. Since I connected it to hidden human reproductive labor, we could also consider it a cyberfeminist project. Over time this project transformed into wider speculation about hidden relationships between plants and humans and was exhibited in The Foundation of Vladimir Smirnov and Konstantine Sorokin and later in The Ekaterina Cultural Foundation in Moscow.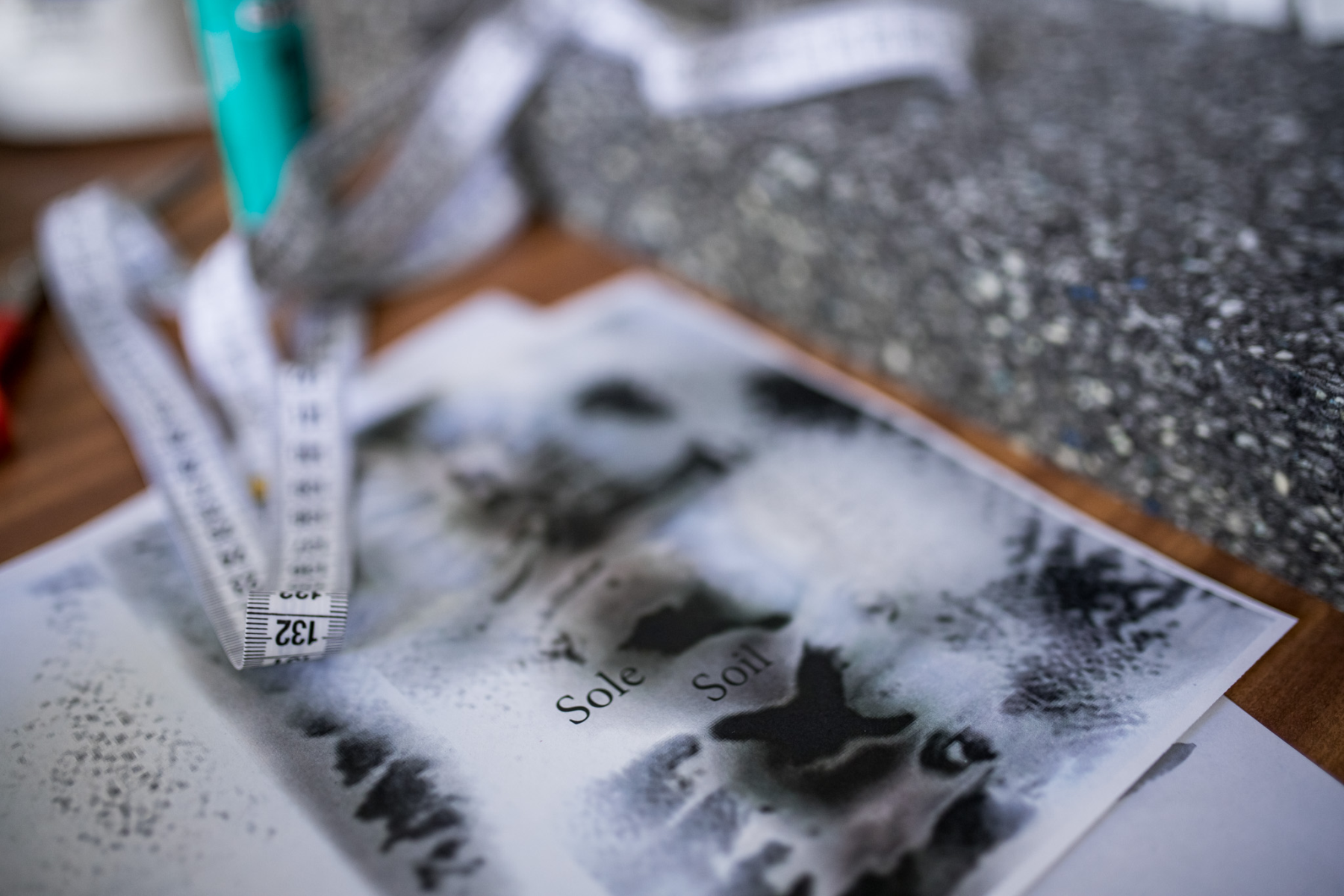 You applied to the media art residency in Košice to work on a project Sole-Soil, which should radically transform people's relationship with the Earth's surface. What do you mean by that?
Our project is called Sole-Soil, and it discusses the relationship and interface between the Earth's soil and the soles of our shoes. It is related to the Gaia hypothesis, which considers our planet as one living superorganism. The project's central theme is care and sensitivity to other entities, human or non-human. I am working on it in collaboration with Nikolay Ulyanov, the co-author of the project, with whom I have cooperated for the last couple of years.
In the project, we consider the soles of shoes as an interface for taking care of different kinds of surfaces with which they come into contact. It is also a metaphor for sensitivity and an attentive approach to the needs and problems of other living beings. We use machine learning methods to select the sole patterns that suit best to the soil conditions of different regions.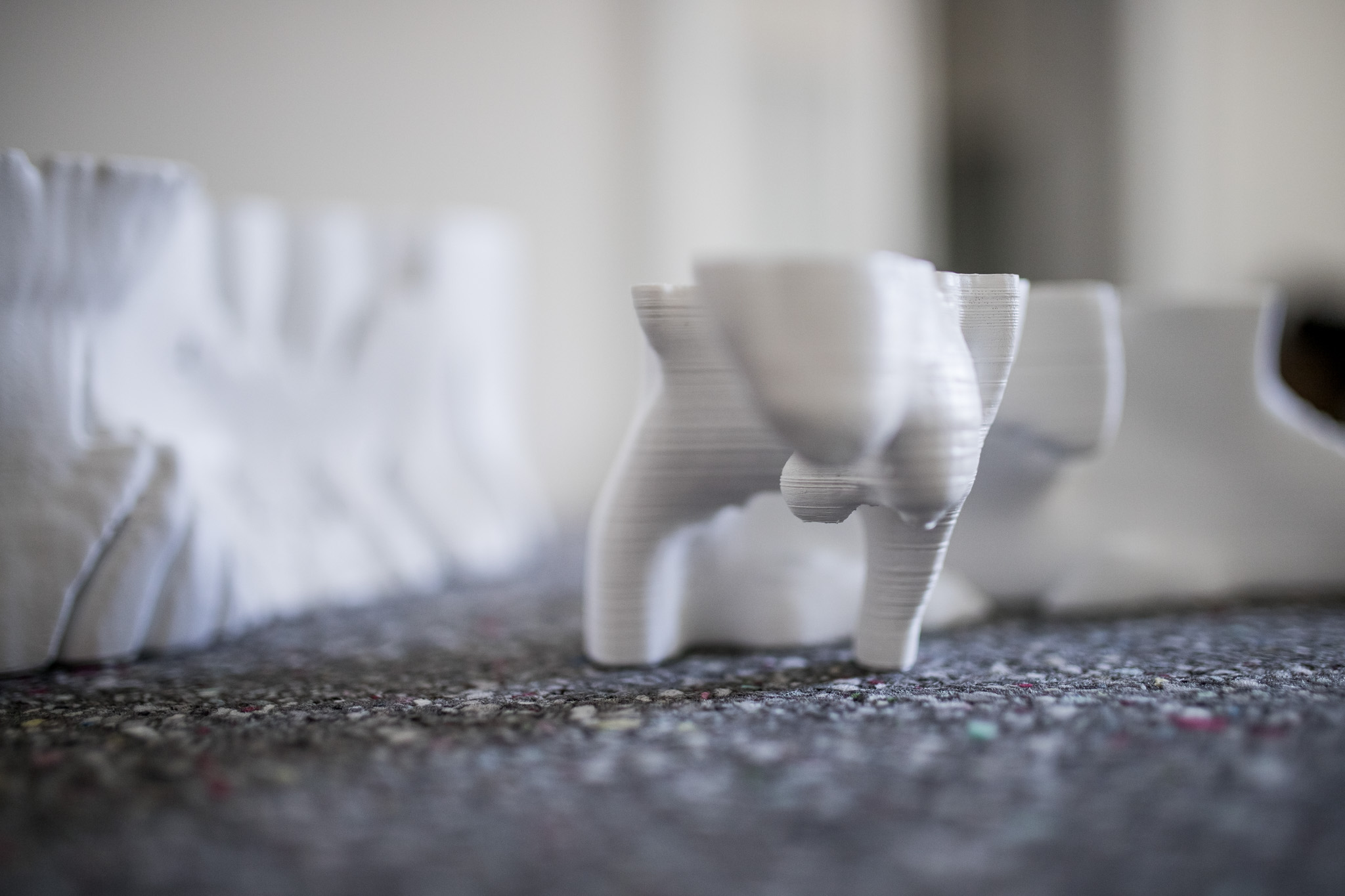 Currently, we have our soles prototypes finished, and now we need to think more about their presentation. For an exhibition, I came up with an idea to create a fictional store with "caring sneakers". Through this everyday object, we offer a new kind of relationship with our environment. Sneakers are also a symbol of commodity fetishism – in a culture of sneakers, they are like an identity you wear.
Your artwork is a part of Art & Tech Days Festival 2021. How does it relate to the festival's topic of Human Responsibility?
I see Human Responsibility as a personal responsibility. The project Sole-Soil relates directly and literally to the responsibility of each of the steps we make. In the world, where it is very difficult to stop the catastrophe, global warming, for instance, the project offers some micro-practices we can do on a daily basis. We need to learn how to communicate with the environment, support our nature and try to save it.
You have already experienced this kind of artistic residence. What do you see as the benefits of such programs for artists?
I experienced a residency program in Dusseldorf after graduation, and it was a beneficial experience for me, especially after school. During the studies, we practiced organizing workshops and meetings with the help of professors and the community around us. In Artist Residency, you can try complete independence and self-organization. You have the final responsibility for your work. You need to find and arrange everything from scratch – to establish connections, to find shops for materials. But you can also get a comfortable space to work, and you can focus on your task. I would recommend it to others to establish new connections and find some fresh inspiration.
Your residency in Košice is connected with the city being a member of the UNESCO Creative Cities Network cluster. How do you enjoy it so far?
I am pleased to be here. I am enjoying the communication with Petra, the curator, and I am open to new collaborations with my project and practice. I am also very inspired by the fact that many people are involved in this project. We have some tech rents – 3D printing and designing, which we used for virtual printing models that are also going to be presented in our fictional sneakers store "Sole-Soil" during the exhibition.
You can visit the exhibition from 30th November 2021 to 31st January 2022 in Šopa Gallery.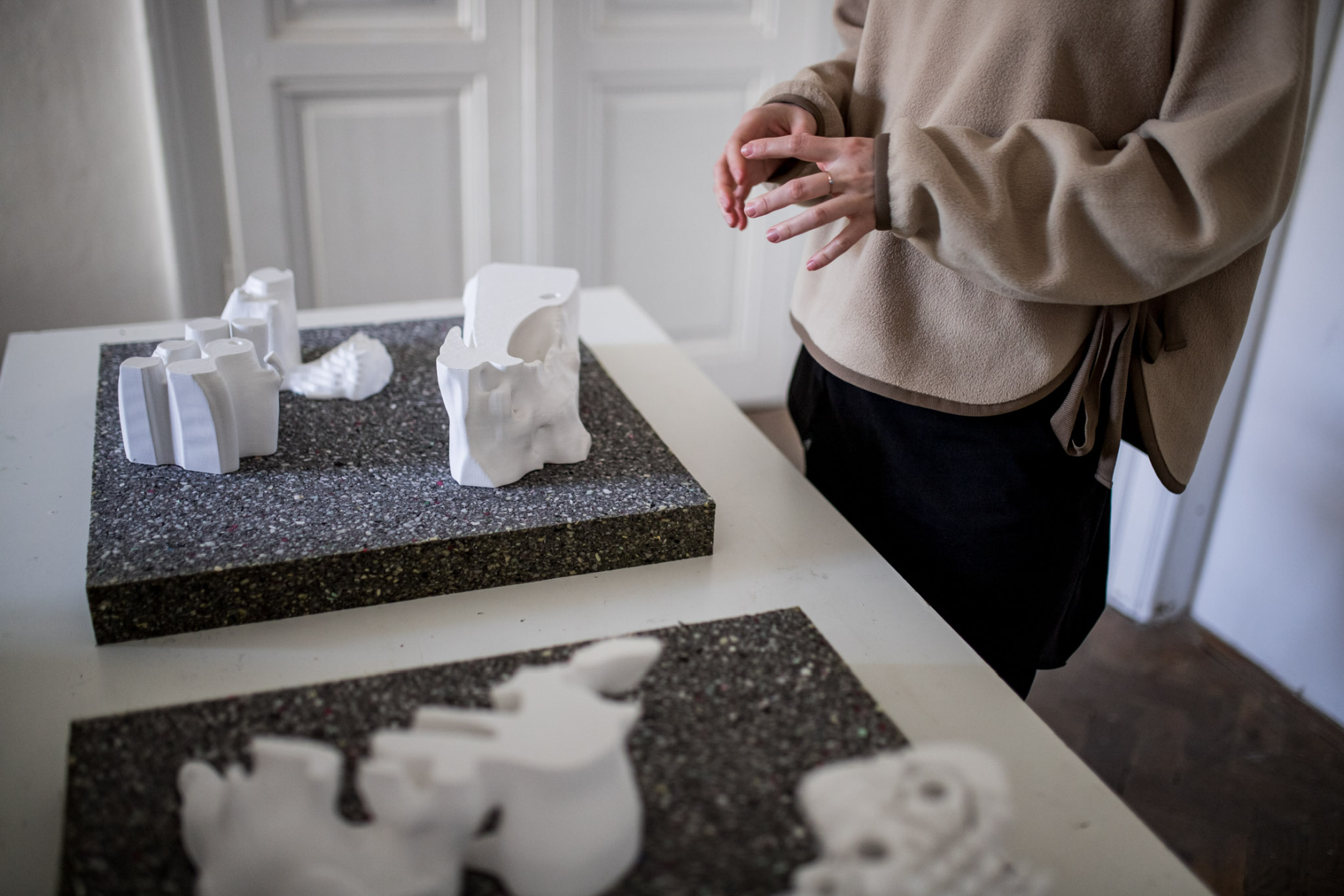 ---
Media art residencies in Košice organized in cooperation with K.A.I.R Košice Artist in Residence are supported using public funding by Slovak Arts Council.