In February we will be dealing with topics to educate people from the creative industries. Don't miss the series of two events that will help you apply digital data into industrial production and optimize your company's processes, thanks to the Service design methodology.
Participation in the workshops is free, but we have limited capacity. Organizers are allowed to change the program or the date of the workshops due to adverse pandemic times.
You can register at this link.
Service design workshop for people working in the creative fields
The Service design methodology is becoming a crucial part of processes optimization in all the significant and progressive companies in Slovakia and abroad since applying the strategies brings more satisfied customers. Together, we will look closer at the opportunities in your customers' needs, and we will verify the potential of new products and services on the case studies.
You can find the whole schedule here.
Digital data in industrial production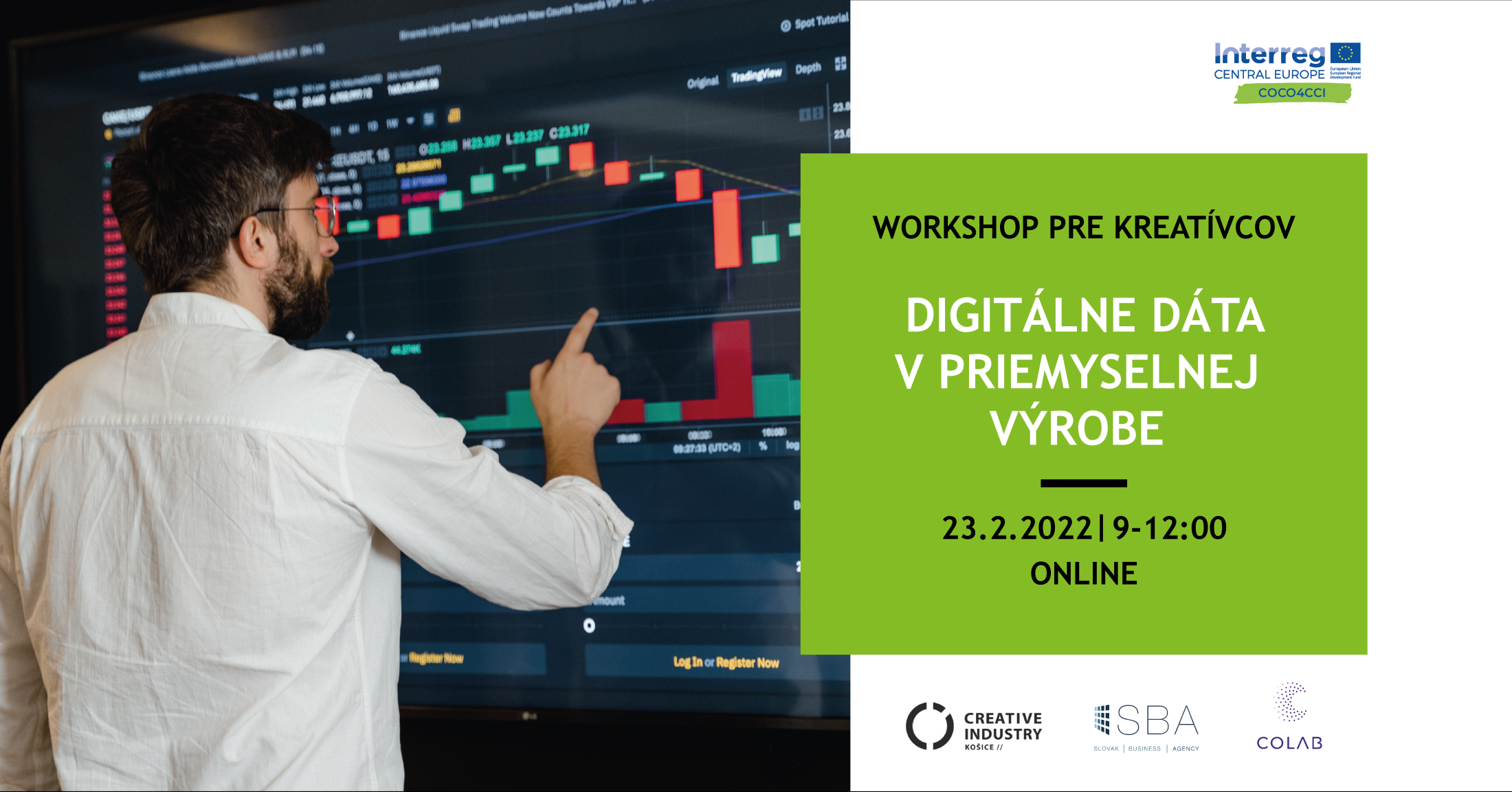 The correct data preparation for modern industrial production is still a barrier to effective cooperation among the creative industry and industrial companies. This workshop aims to demystify uncertainties and present a way to do the data creation correctly to minimize errors and increase the quality of the cooperation and the product itself.
You can find the whole schedule here.
---
The project is funded by the Interreg Central Europe grant scheme.