Technologies have already become a significant part of our day-to-day life. If used properly, they should simplify and change our lives for the better. The cooperation between the technology and the creative sector is turning Košice, the heart of Eastern Slovakia, into a great city to live in. In this article, you will learn why Creative Industry Košice (CIKE) joined the cluster Košice IT Valley. The results of this joint endeavour are projects which have motivated young people to stay here and innovate.
---
Attracting opposites
IT sector in Košice is one of the best-developed sectors in the city. The CEO and Statutory Representative of Košice IT Valley, Pavol Miroššay (or simply Pali), recalls that working in the IT sector was once considered not attractive. This sphere began to develop at the same time as the idea of Košice as ​​the European Capital of Culture 2013 started to form. Culture became the necessary counterbalance to IT and turned Košice into a place where both, tech specialists and creative people, could launch a promising career. CIKE has recognised the great potential hidden in their interconnectedness. Such cooperations can lead to innovations which are beneficial not only for companies but also for the general public. This mindset has secured several successful projects for CIKE.
Even problems which appear difficult can be solved by non-traditional solutions. Art and creativity, a new perspective on the problem or an interesting topic can motivate creative minds to come up with solutions that are beneficial for artists, companies and society.
IT + Creativity = Innovations
Creativity for Business programme was started in 2011 for companies and institutions in Košice, whose leaders were open to innovation. Artists, scientists, students, sociologists and experts in artificial intelligence can be the ones who help companies with gaining momentum. In this way, we have motivated talented Slovaks to remain in Košice instead of going abroad. Because only young innovative minds can turn Košice into a better and more desirable place for life.
Similar innovations can only be created if we master tech and think differently, creatively. The results can be anything from better healthcare, gastronomy and metallurgy to faster transport service. Through creativity, we can also innovate the way in which we interact with each other and feel empathy for one another. For example, Boris Vaitovič, a media artist, has created a unique hospital rehabilitation tool that allows patients to get through their treatment more easily. Innovation does not always have to be a material thing. It is often just about improving the quality of life.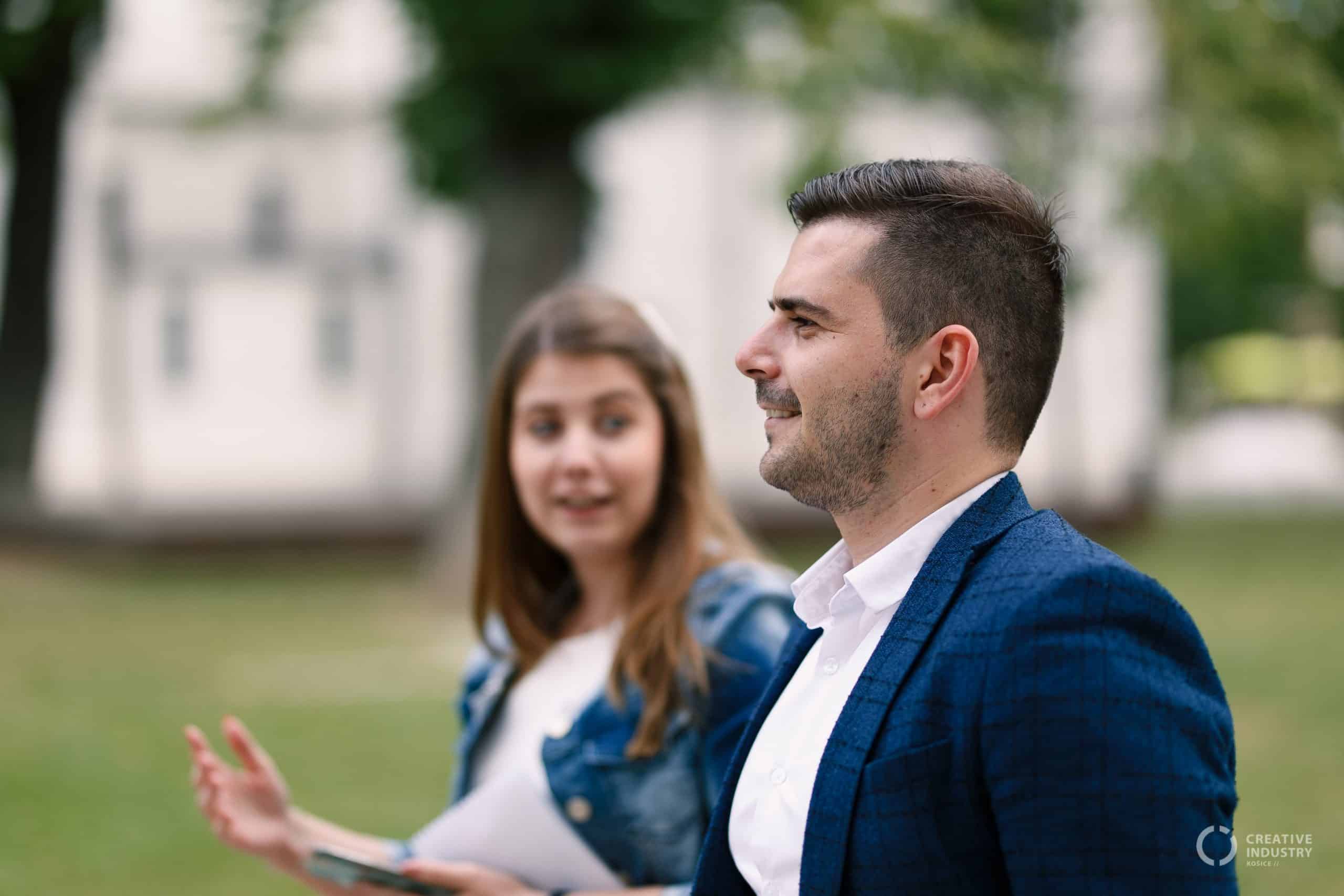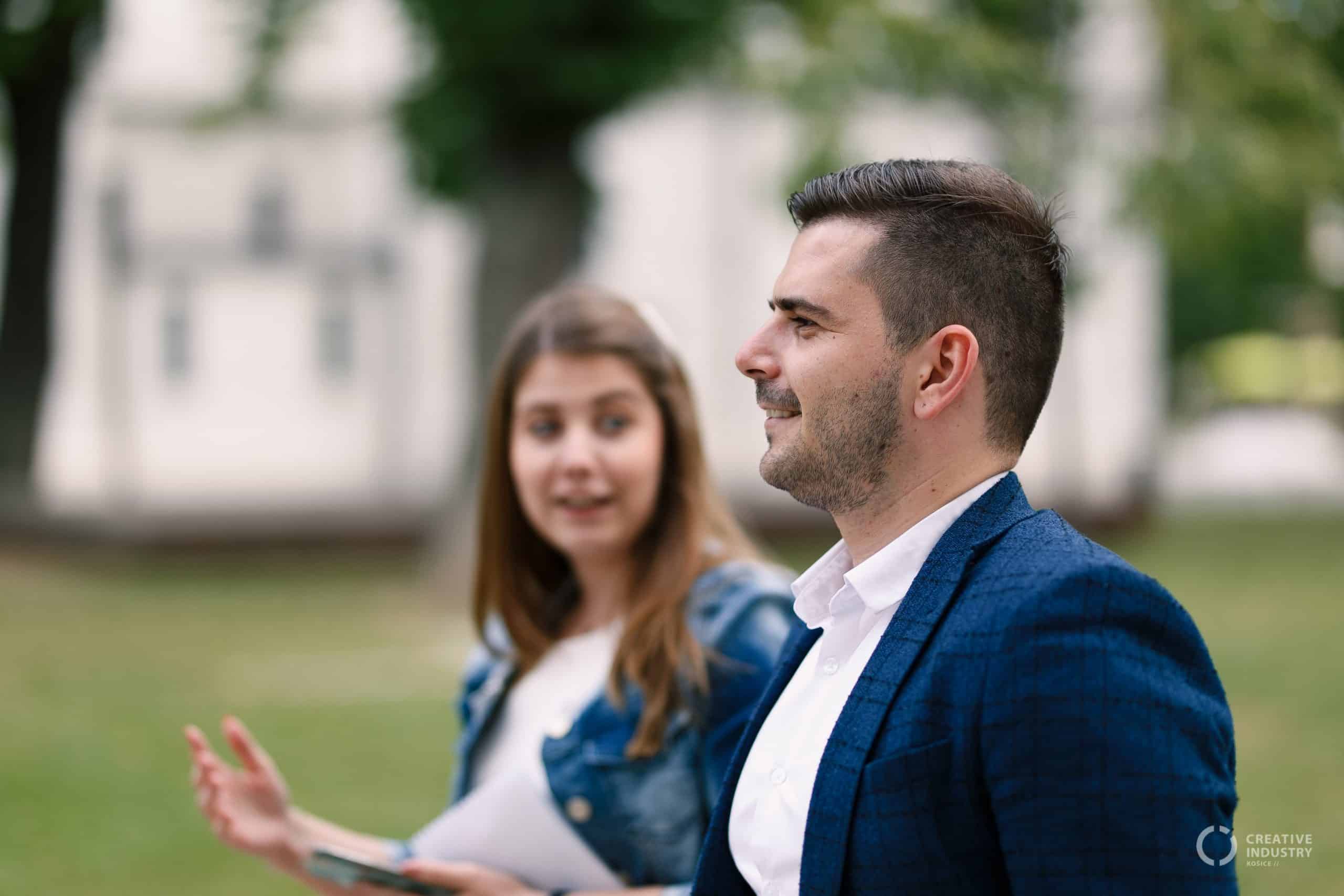 How we connected Košice IT Valley with Adam Rybák
Cooperation between IT Valley and Adam Rybák started with the company's need for rebranding. On their 10th birthday, they decided to innovate their own brand, support talented people and bring the talent and potential we have here more publicity. Adam worked under the guidance of an experienced mentor Martin Jerkovič for six months. In the design of the new logo, he merged companies, region, students and innovation through exponential curves.
Adam then went on Erasmus+ to Vienna where he worked on developing apps. After Erasmus, he was offered a position in the company he worked for in Vienna but he turned them down. When asked why Adam said: "It would be a decent job, but it would cost me the community I have in Košice." He also wanted to try working back home, contributing to local projects which he genuinely enjoys. He says that he has noticed that a greater amount of young people in Košice want to stay here after finishing their studies because the IT sector is developing and improving.
Today, Pali says that as an association they got a new look, but it certainly was a great school of life for Adam. He got new contacts, tried out professional networking and attended the Web Summit in Portugal, which they gave him as a reward. According to Pali, the greatest advantage of the program is the fact that the artist is not business-oriented. Therefore, he can bring fresh ideas to the company and at the same time, he will learn to work more professionally with the business client. "If we were any other company and produced other products, it would be even better because the creative person would make our marketing campaign quite differently. Nevertheless, we got a completely different view in our association and caught a new wind in the sails," concludes Pali.
In addition to rejecting a job offer in Vienna, he decided not to continue his studies at university but to take a year off and work as a freelancer. Today, Adam does not regret this decision and says himself that during the Creativity for Business he gained many contacts that brought him new job opportunities. After a year of freelancing, he moved to a higher level and began working as a product designer at Vacuumlabs, a Slovak developer, with seven subsidiaries in Europe and more than 50 clients worldwide.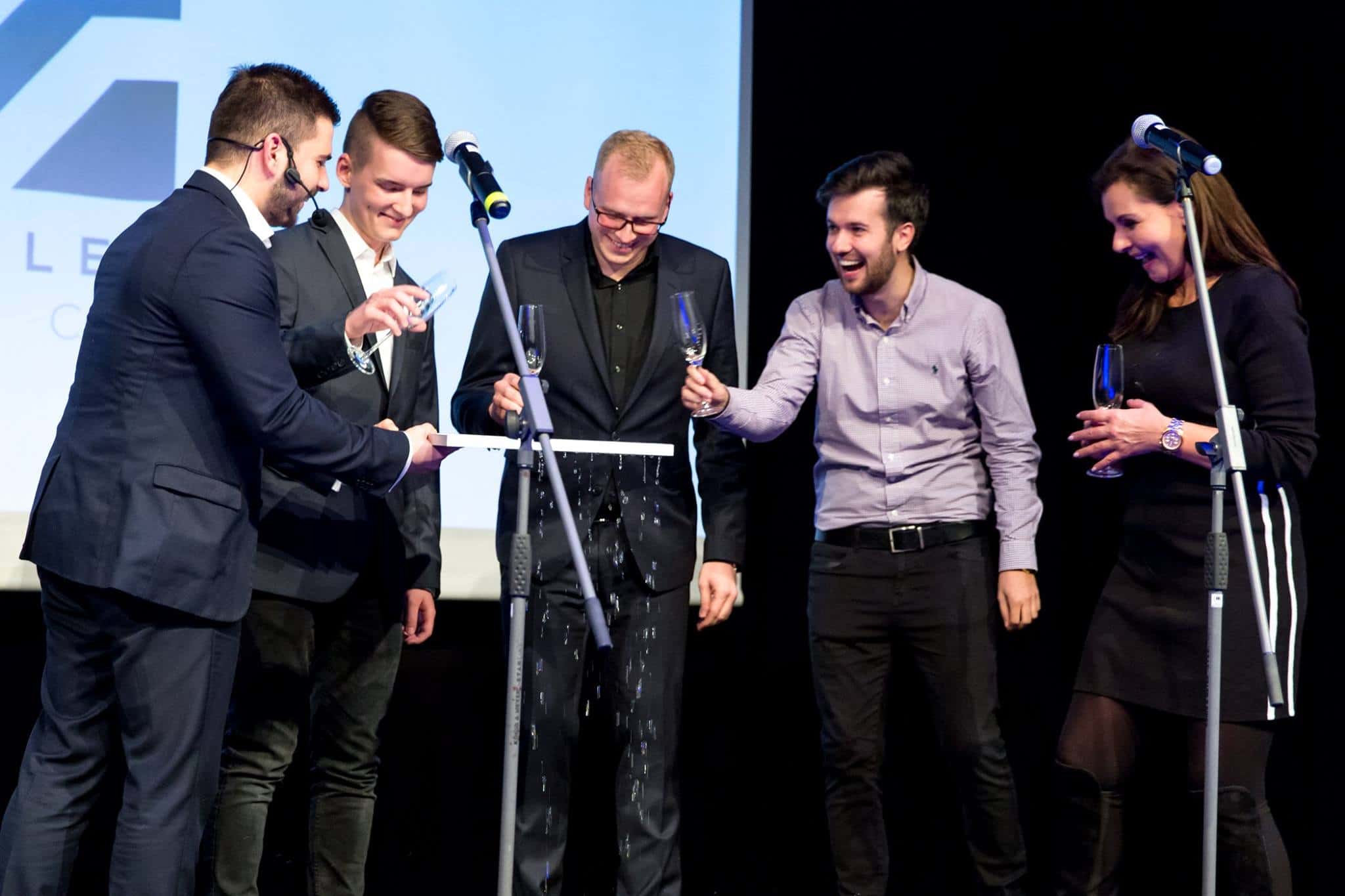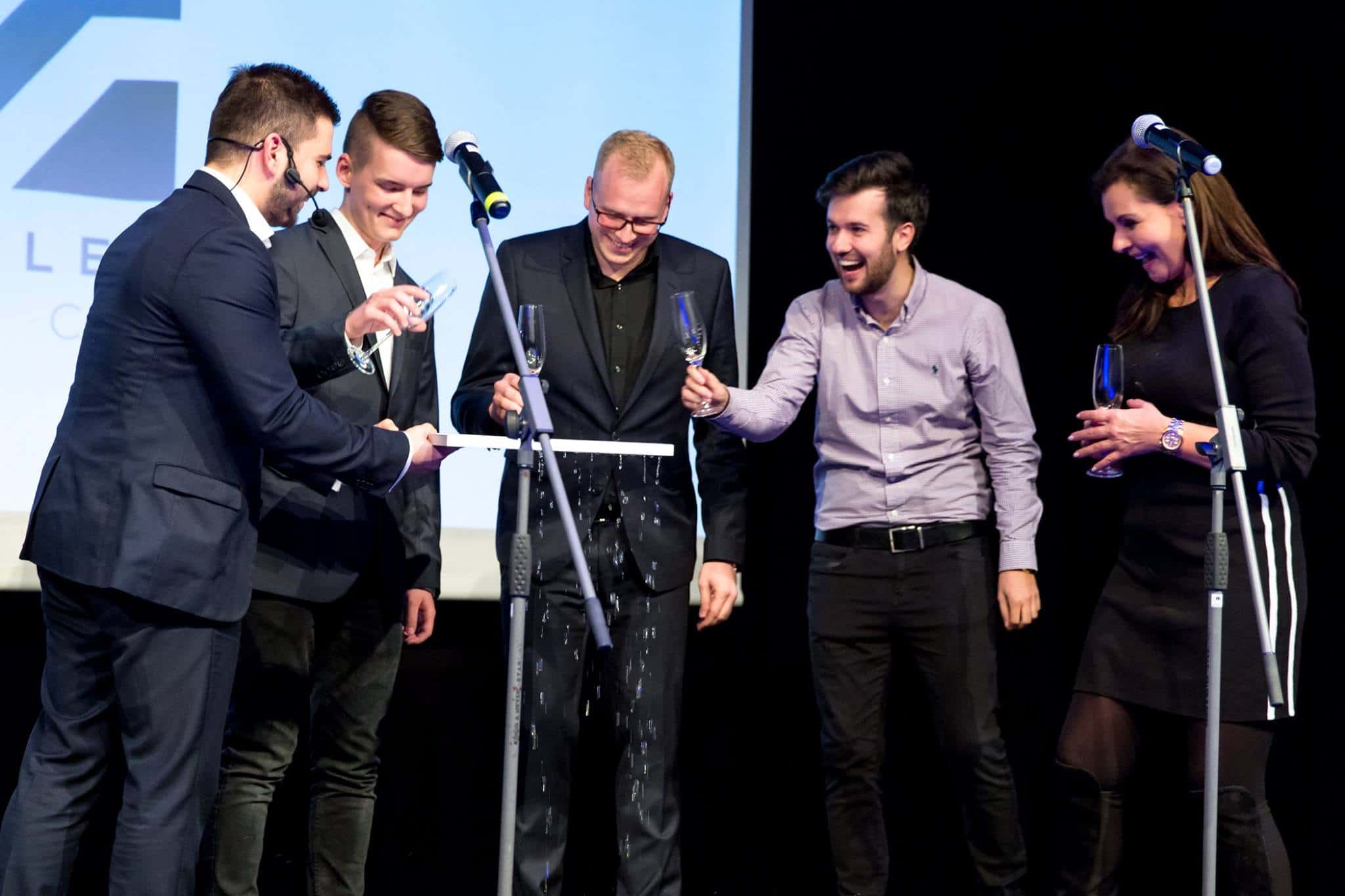 Art & Tech Days to give people another reason to stay here
CIKE's cooperation with IT Valley didn't end with one successful exchange. For IT specialists, creators and curious people, we organize a six-day Art & Tech Days media festival, where foreign speakers not only point out good practice of linking art and technology but also present the latest technologies to the general public in an understandable way. Among all its formats, the international Art & Tech Conference, which will focus on language and communication and the challenges they present to art, the creative industry and business, and what they mean to us in our everyday lives, is the dominant event of all coming up this November.
Watch a video from 2018 edition and join us for the next Art & Tech Days: