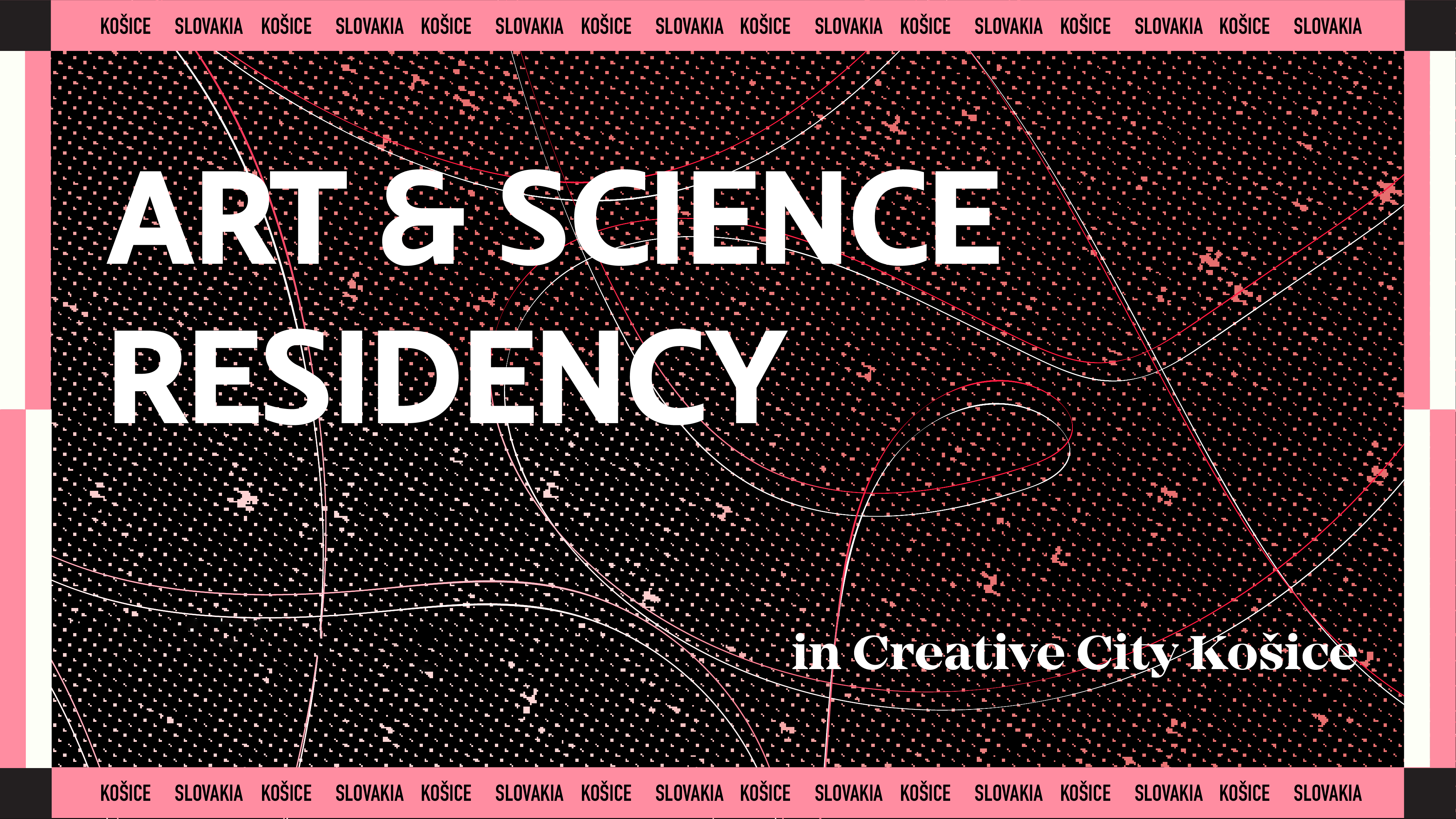 For a two-month Art & Science Residency in Košice – UNESCO Creative City of Media Arts, we have chosen a couple – a scientist and an artist working this year. From October, they will jointly create a project on the topic of Behavioural Change.
Nikola Ivanov is an intermedia artist who deals with issues of time, memory, biopolitics, and sleep. He participated in many solo and group exhibitions abroad, including in the Czech Republic. He is the editor of the anthology Odpočinek v neklidu. As a doctoral student, his research deals with the relationship between modernity and the colonization of nighttime.
The second selected resident is Pau Saiz Soler, an artist and designer born in Barcelona. Pau's works can take the form of an object, an installation, or a film that compose a fictional scenario from where the perception of reality can be challenged or simply doubted. His last project investigates how artificial light shapes what we see at night, analyzing the satellite Znamya as a source of public light. Public lighting systems are an example of how power structures can control the perception of urban spaces and manipulate reality. But instead of beginning a crusade to determine what might be real or true, Pau's projects are an invitation to accept the very limits of our perception and to be ready, when necessary, to abandon pre-established knowledge and to imagine alternative scenarios. 
During the residency organized in cooperation with KAIR – Košice Artist in Residence they will focus on how modernity and technology have changed the understanding of nighttime. The key term for this topic is the "24/7 society" denoting the current state of non-stop flow of information, data and capital that blurs the distinctions between day and night. Extreme trends in the name of economic efficiency or scientific progress reduce or destroy the night's darkness. Together, the couple will explore the connection of this phenomenon with the economic system, the impact on our daily lives and natural rhythms, traces on the environment and its historical development.
They will present their final media project in the form of an art video installation and a lecture at the Art & Tech Days festival in November 2022.
---
The program is supported by the Slovak Arts Council.