At the beginning of December 2020, the city of Košice published, through Creative Industry Košice, an open call for residency scholarships. The call was dedicated to artists and professionals working in the cultural and creative industries. All those who wanted to carry out creative, developmental, or research activities during the COVID-19 pandemic could apply for the scholarship.
83 applicants from Košice and the surrounding area applied for the call. Ultimately, the committee selected 42 projects from the fields of visual and performative art, music, film, literature, design, architecture, and curation. In addition, research, educational, and development activities were also supported, the results of which will be shared with the public in the form of presentations, lectures, publications, or communication strategies and specific marketing activities.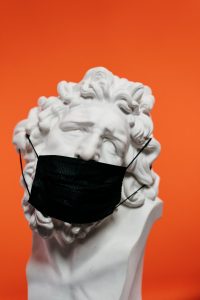 The scholarship program was created in response to the unprecedented challenges we faced in 2020. This unique project by Creative Industry Košice has originally aimed to facilitate the artistic process at home or behind closed doors of ateliers. Thanks to the initiative of the city of Košice, the support has been extended to a wider spectrum of ​​professionals working in the cultural and creative industries, which was one of the most affected sectors by the pandemic.
The second round of Home Residencies was very well received. Over the course of two months, unique projects and cooperation between various actors not only cemented the position of the cultural and creative industries sector in the city of Košice but also helped relieve some of the consequences of this difficult period. You can find a list of all of the supported projects here.
Thank you to everyone who participated in the project!