These talented artists and creatives from Košice will create artworks from their homes that reflect the current situation. You will learn more about them and their projects in the following lines.
---
Ľudmila Žoldáková // What happens when Slovak, Hungarian, Roma, and Jew meet
An artist whose practice has two directions – in addition to graphic design and illustration, her passion is ethical fashion design. In addition to working with the Slovart publishing house, she also has experience with brands such as Cosmopolitan and has presented her works at several fashion shows. Ľudmila continues to bridge these two worlds more and more and for several years she has been designing clothes from fabrics that she herself created. She emphasizes visual symbolism and storytelling.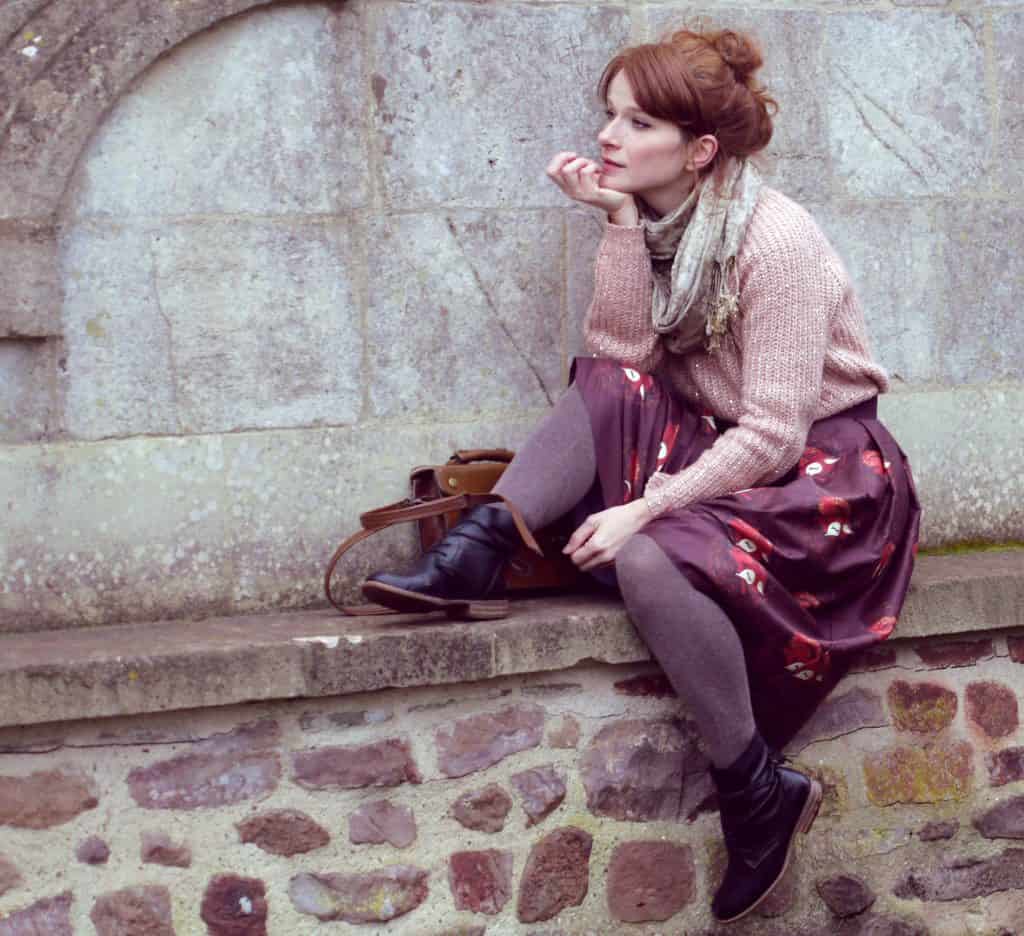 "What happens when Slovak, Hungarian, Roma, and Jew meet? Absolutely nothing unusual, because it's not a joke, it's normal in Košice. If any of them was missing, Košice would be less colorful, and less popular. Everyone has a place here, and being together is better than being closed off."
In the collection, on which he will work during the residency, she will connect four dominant cultures from Košice. Each ethnic group will have its own motif and its own fabric – the Slovak will have a motif with beetroot, Romani with wild apple (Loli phabaj), Hungarian with chili pepper, and Jewish with physalis (Jew's cherry). They can be combined with each other and the aim of her project is to remind us that we all belong together.
Samuel Velebný // Futbal and its other side
Samuel's resume includes interdisciplinary projects which explore urban culture, the relationships that shape society, and the overlaps of those relationships with the natural world. In addition, he is also a curator and does dramaturgical activities – his name is associated with the Tabačka Gallery, Open Mural Gallery (OMG) and VUNU Gallery.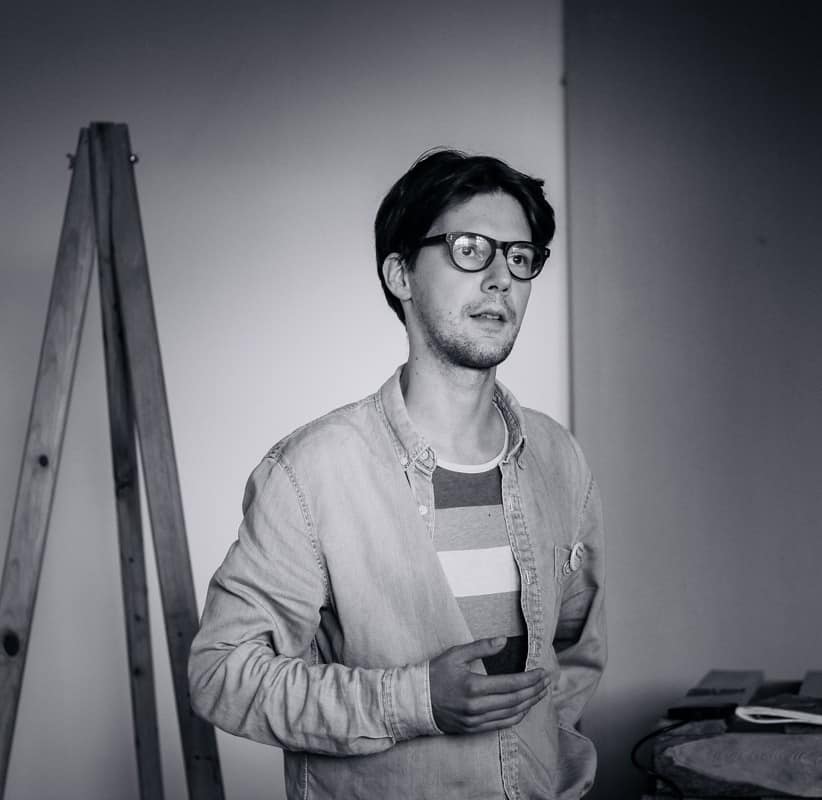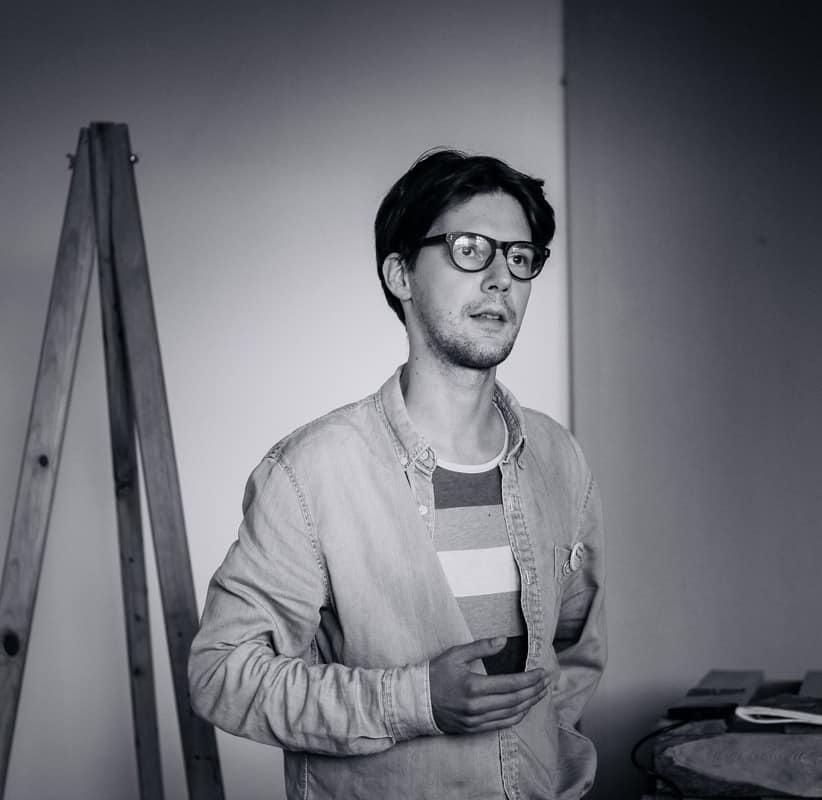 "The development of football has in the last 157 years (since the creation of the first rules in 1863) moved from the field of game and community to the industrial sphere. Today, the international football association FIFA has more members than the UN, football is more widespread in the world than democracy or the Internet."
The project he applied with contrasts two worlds of football in the context of the 2022 FIFA World Cup in Qatar – one relates to the players and the results of the matches, and the other is the fact that thousands of workers are losing their lives during the construction of the necessary stadiums. With his work, he wants to draw our attention to possible changes that await professional football and at the same time illustrate the need for changes in society as such. Due to the global nature of the topic, the planned output is a website with an English version and a video essay – a digital animated film, as well as three theoretical essays that will emerge from the research.
Róbert Rampáček // Analog hero in a digital world
Róbert is a filmmaker from the Academy of Performing Arts in Bratislava who devotes himself to the creation of audiovisual works, motion graphics, and sound creation in his Onomatopoje studio in Košice together with Palko Matia. He organized several film festivals, in 2010 he edited a documentary film publication and today he is improving his dramaturgical and screenwriting work.
"In the new society, younger and more dominant individuals are gaining ground while the vast majority of the population falls beyond the poverty line. The empty scenery of the city is ruled by the military which prevents the physical contact of people. In this world, the hero is looking for a way to support his family and prevent its disintegration."
During his residency, he wants to work on developing the story and characters for the animated series and prepare a literary script for the pilot part. The basic plot takes place in the near future when the world is plagued by a new pandemic, the country is in lockdown for a long time and people are forced to shift to the digital world. The protagonist of the film is an analog type of person to whom the virtual world of the Internet seems empty, impersonal, and devastating to human existence.
Natália Zavaďáková // Happy Closure which isn't really happy
Natália is an artist who creates spatial installations, sculptures, and objects, often using experimental techniques and other art disciplines, such as painting, photography, and theater. Her works reflect the psychology of an individual, as well as environmental and social-critical topics. An example is her exhibition "I Love Folklore", the main theme of which was the critique of the misuse of folklore for economic and political purposes.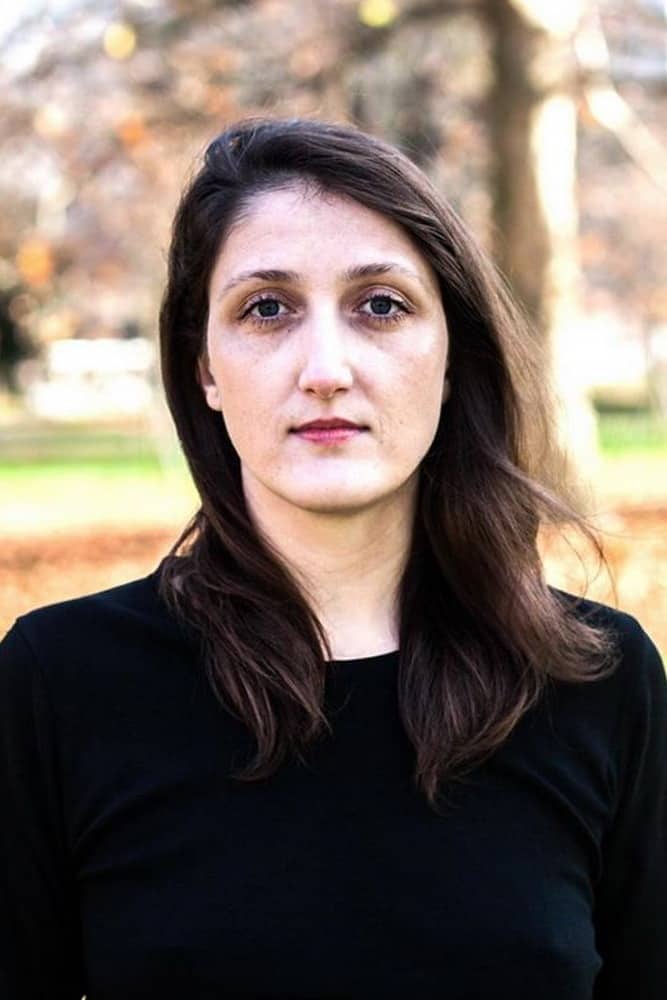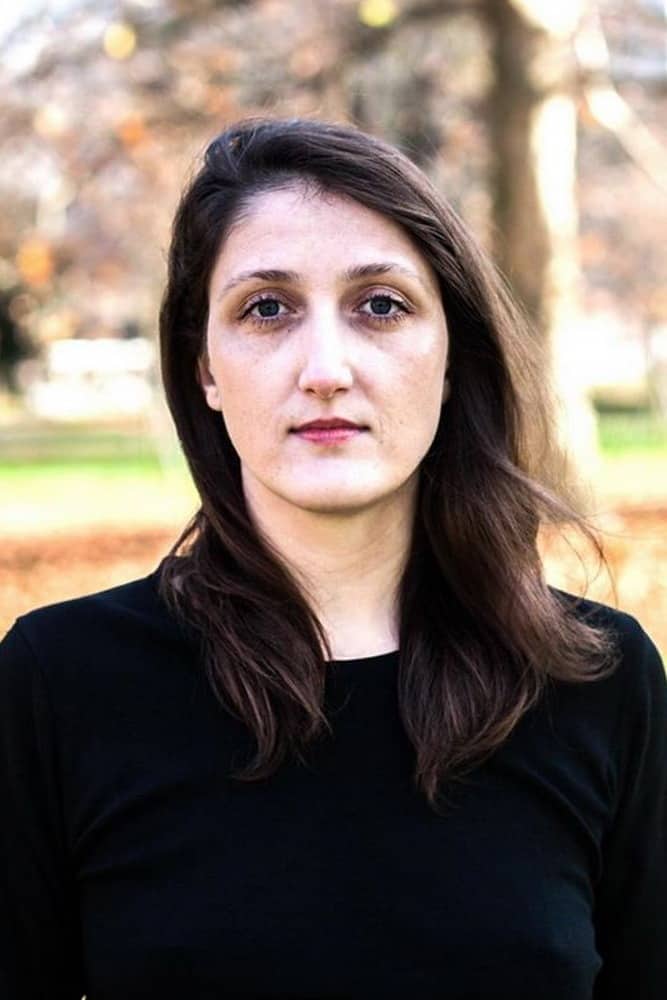 "I am interested in the behavior of individuals with aggressive tendencies while their usual ways of relieving mental pressure are limited. I am interested in testosterone-charged muscular individuals who believe "in God and the nation" and the replacement targets of their violence while their access to their "usual victims" is limited. And above all, I am interested in the victims of physical and mental violence."
During her home residency, Natália will work on the "Happy Closure" project, which she wants to point out the problem of increased domestic violence during a pandemic. What effect does long-term isolation, frustration have on certain individuals, paired together with existential problems? The answers to these questions can be found in her new permanent installations.
Tomáš Straka // Alone together
In addition to being born in Košice, Tomáš also introduced all his books here. You may know him as the face of popular Slam Poetry events. He dedicates himself to poetry theater, organizes slam poetry workshops, and reviews contemporary Slovak literature and films.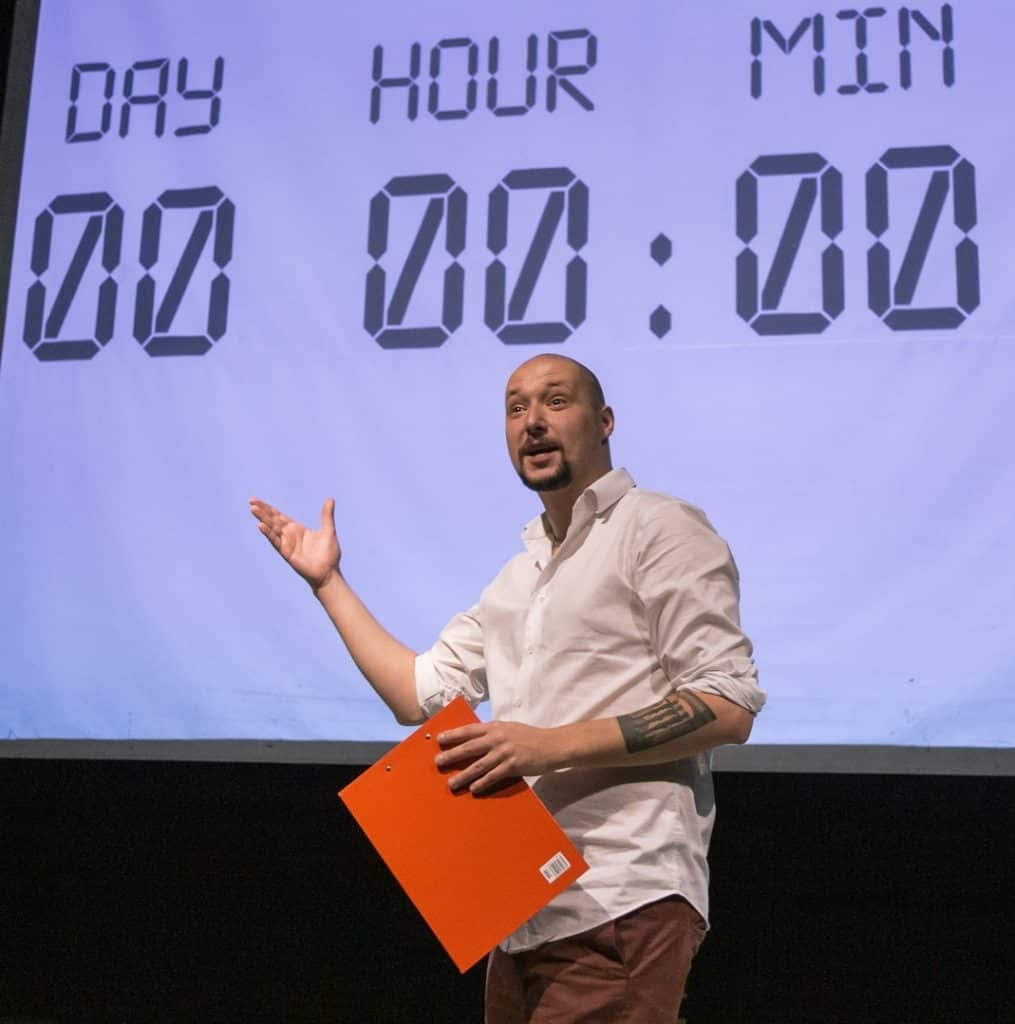 "In times of crisis, we extremely miss communication and the opportunity to express not only our opinions but also our feelings. It seems like we are alone in this. I would like to create a poetic platform for opinions, hurt feelings, frustration, anger, or fear – to get us out of lethargy."
As part of his home residency, he will address the topic of public intimacy and shared loneliness, which has been highlighted by the current situation. He will lead an online workshop based on performative and slam poetry during which he wants to encourage users to talk openly about their feelings. From the poems and texts that he will collect, he will create a long poem that will be presented in the form of a text and a video called Alone together.
CIKE plans on doing similar home residences in the future. If you also want to create and improve your surroundings, follow our Facebook and Instagram, where we are guaranteed to inform you about them.
---
The project is co-financed by the European Union's Creative Europe program.