The DesignLab by CIKE x MILK program led by mentor Martin "Yellow" Jenča is in full swing. Its goal is to push the local design production to a higher level. After we introduced you to the first four, it's time to meet four other young talented designers with whom you will be able to work one day.
---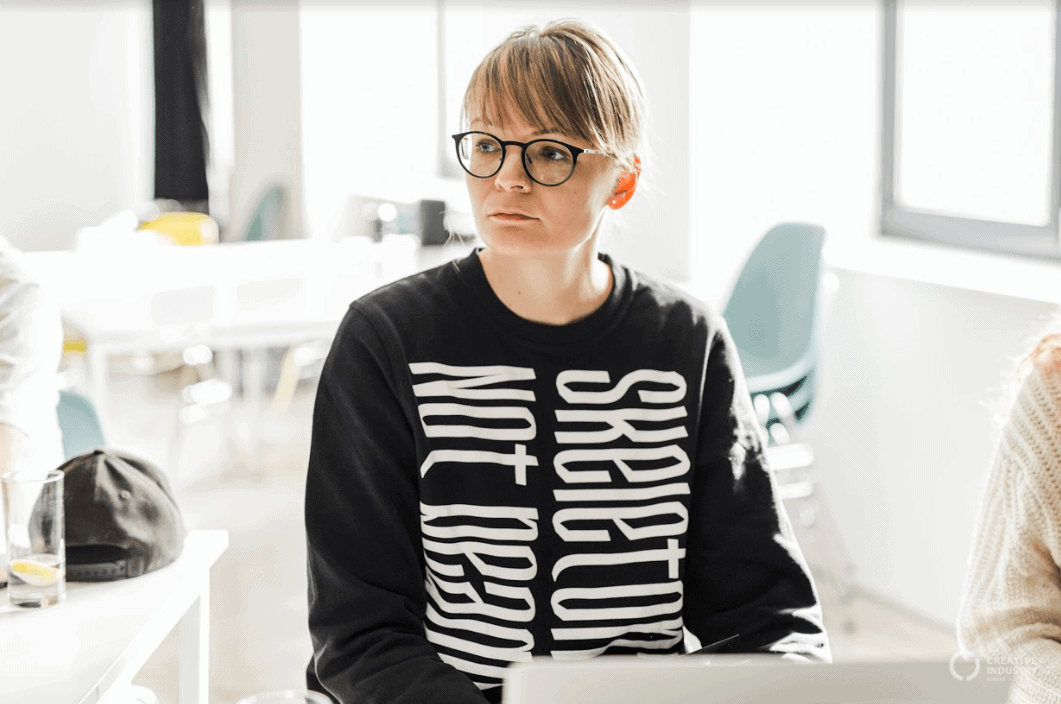 Kristína Šebejová
Kristína alternated between several types of design during her studies, from general to graphic, to typography and typesetting. She managed to transform her hobby in writing into a unique newspaper Ta Take Town about Prešov, which she has been successfully publishing for many years now. In addition, she has already managed to publish a guide to the parallel history of the city – Ta Take Town, in which it deals with topics affecting public space. Soon, together with the Wave – Center for Independent Culture, she is preparing a project about Prešov's visual smog, which is focused on one of the shopping centers. Their cooperation aims to prepare a plan for its elimination. Her long-term goal is to create her own platform and devote herself fully to what she enjoys most – publishing publications and activities which make for a better city. She likes it when things are done for people and can be used by the public. She says that it is useless to make things a nice box if the product itself is bad. That's why a designer needs to see meaning in what he/she is doing.
She applied for DesignLab because, to differentiate herself from the competition, it is necessary to improve and learn new things constantly. By participating, she wants to improve her communication skills. She has already learned how to set adequate goals.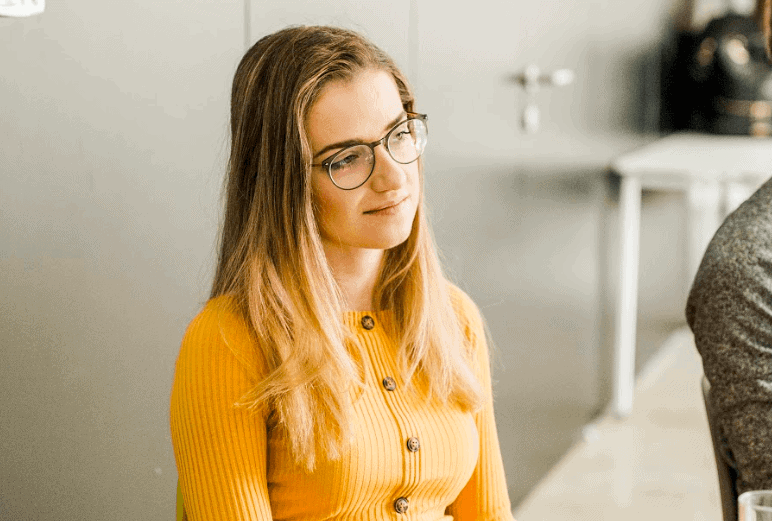 Silvia Podoláková
In the past, she devoted herself to project and strategic management training. She discovered a passion for design due to the need to create a website for one of her clients at the time. She started self-educating and today creates websites and applications for international clients as a junior UX/UI designer. In addition, she has discovered her interest in helping small and medium-sized enterprises that need a nice, fast, simple, and, above all, functional site. That is why she is working hard to establish his own small company to provide these services. Today, she says she can't imagine devoting herself to design without the project management experience she had acquired before. Thanks to it, she can correctly classify tasks and prioritize individual steps. She enjoys researching users' thinking and behavior on the web. One day, she would like to participate in real innovation, not only in the digital world. We at CIKE also provided her with space to help us improve UX/UI for our users on our website.
She plans to fully start her business within a year, which was also why she applied for DesignLab. In addition to gaining new knowledge from the design process, she wants to turn short-term goals into long-term ones.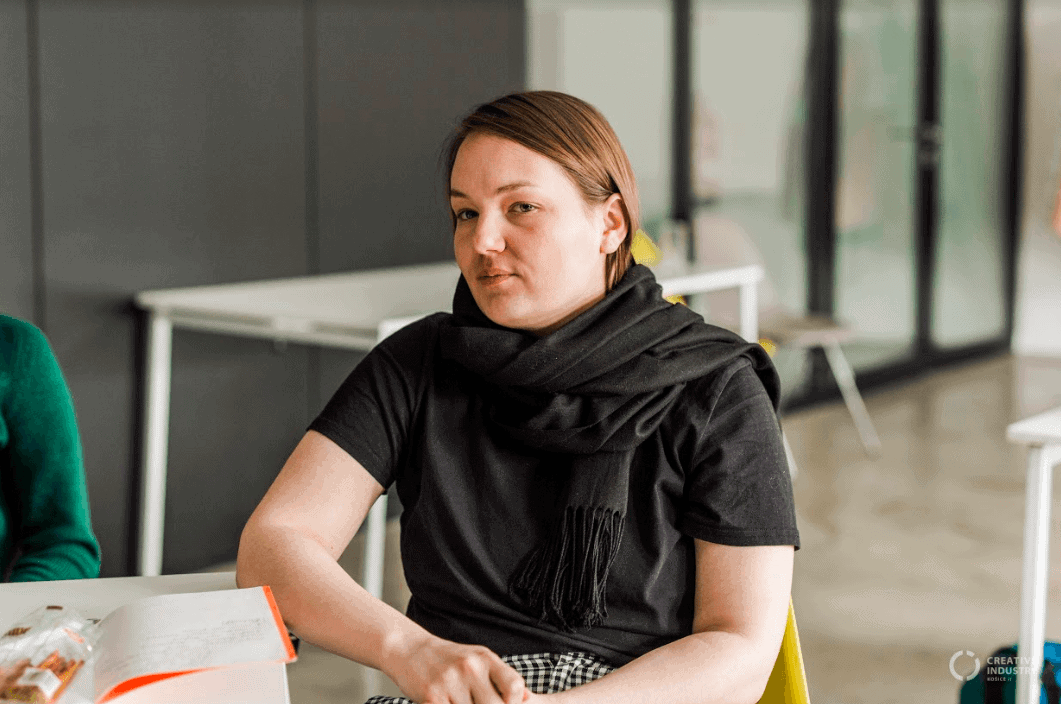 Štefánia Sekanová
Štefánia studied product designer and has a real passion for graphic design. She is currently working on her own business, where she connects these two areas and forms them into products and toys for babies and illustrated paper products. For example, parents may soon be looking forward to unique bedding for babies. In addition to working on her own brand in her spare time, she acquires skills in English calligraphy – Copperplate. She especially appreciates that she learns something new with every job and overcomes every creative crisis by putting even more energy into the process.
She says that in Slovakia, we have many talented and skilled designers at the same level that international ones are on. Still, they lack support and awareness of the importance of their work in society. On the other hand, she says that she feels how it is starting to improve due to the development of the business environment. Ecology and sustainability also help, as people slowly stop buying cheap big brands and care about the quality and added value of products. Štefi says that she applied for DesignLab because she saw a chance to move closer to her goal. So far, she has learned to ask the client better questions which helps her identify his/her needs better.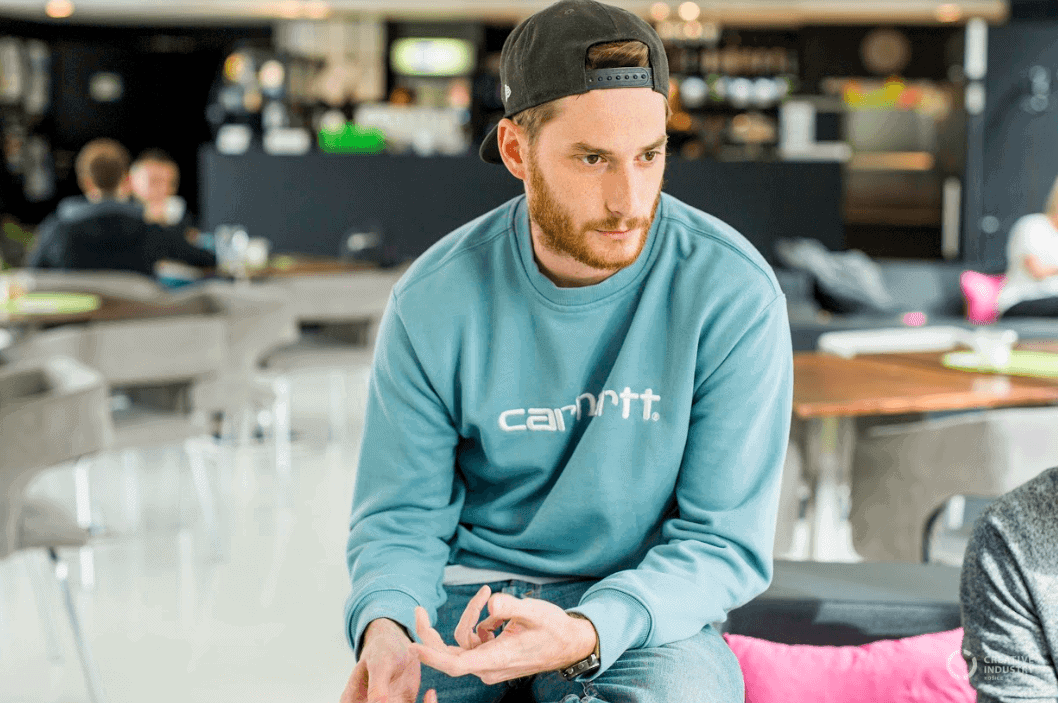 Matej Klíč
Drawing has always been his hobby. He later started working as a freelancer in graphic design and illustration. In addition, he likes to travel and collects experiences and inspiration during his trips, which motivates him to improve his work. He thinks of the final effect on his work as the embodiment of his efforts. Matej is also the winner of an illustration competition on the topic: "Your Ideas Change Everything."
In the future, he wants to focus even more on illustration, improve in it and get to international markets with his work. He wants to be a successful freelancer and work on his own design brand. He signed up for DesignLab because he wants to work more on his education. In addition, he wants to identify and improve what doesn't work in his business. He realizes that even the greatest illustrative talent will not help him if he does not know how to grasp his business and communication with the client properly. He already says that thanks to the workshops, he got to know a new dimension of design, which for him as a freelancer is an invaluable experience.