Inclusion in dance art will be the theme of the 5th event of the Slovak-Norwegian Cultural Matching initiative. The part of the event will be a live stream of the performance "Mirage".
Norwegian director and choreographer Tine Fossmo research inclusion through contemporary dance and will talk about the international project Allegiance and the performances called "exclusion: RACISM" and "exclusion: MENTAL HEALTH". Choreographer Katarína Rampáčková will talk about her experience with the inclusion through the performance Mirage, which arose from the cooperation of Košice's PST – Space of Contemporary Dance and the Finnish dance company Kaaos Company. Mirage is inspired by the works of the Catalan artist Joan Miró. Joan Miró + image = MIRAGE. Dancers Georgie Goater, Siiri Tiilka with Down syndrome, and Noora Västinen with a physical disability will perform there. The co-organizer of the online stream within the Move festival is Kino Úsmev.
The event will be streamed on May 26, 2022, from 17: 30-19: 25 LIVE via our YouTube channel in the original English language or via Facebook translated into Slovak.
Don't forget to register if you plan to attend the event.
You can look forward to speakers from Slovakia and Norway: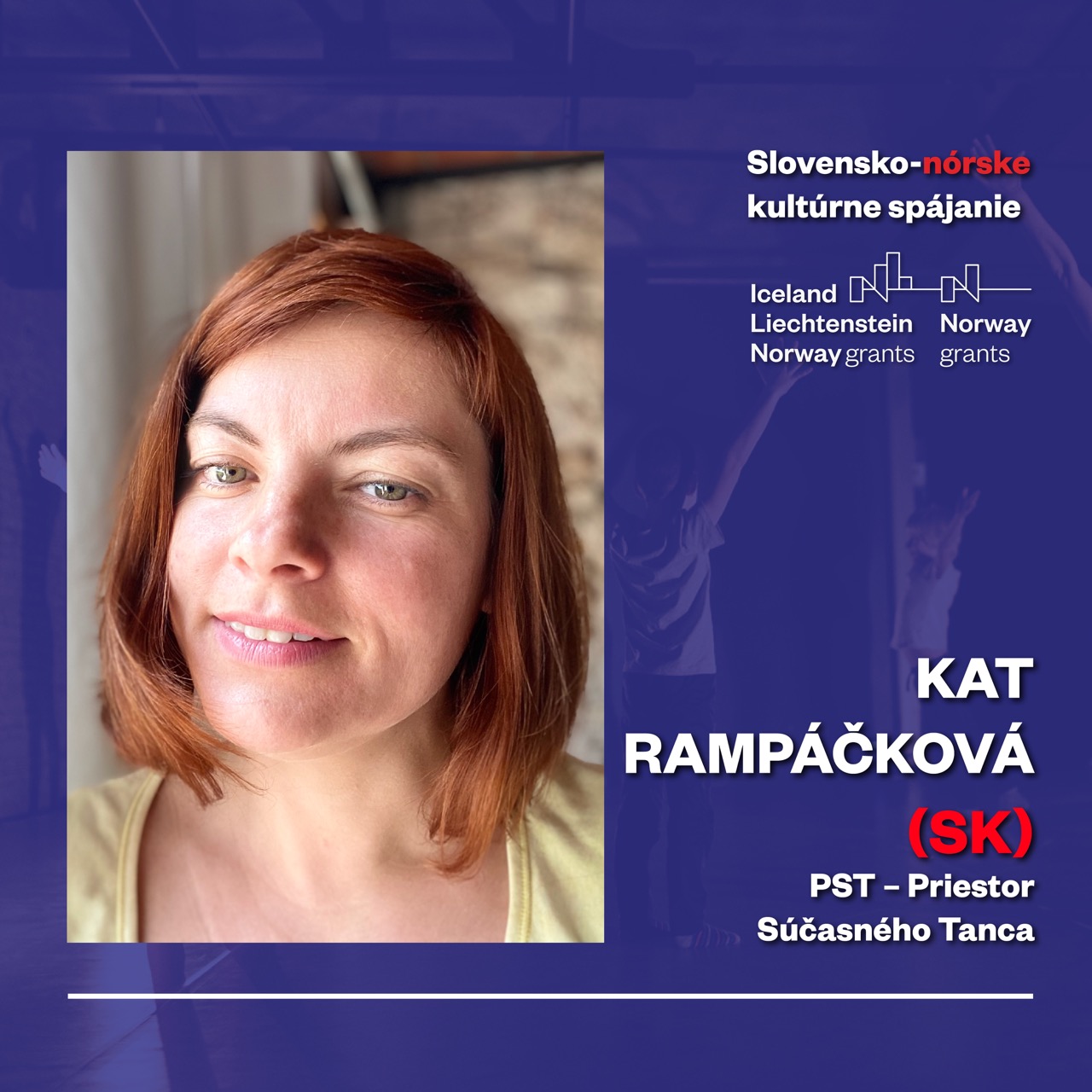 Katarína Rampáčková
choreographer, performer and dance activist
She graduated from the Swiss University of Physical Theater – Scuola Teatro Dimitri and subsequently graduated with a master of choreography at HAMU in Prague. She lives in Barcelona, where she deepens her dance education in contact improvisation and the somatic work – Body Mind Centering. She has been involved in the international interdisciplinary project Sound in the Silence. She works as a teacher and choreographer at the Italian school Danzaria in Montevarchi. She specializes in site-specific performances, inclusive dance and creation of author performances. Together with Michaela Sabolova, they lead PST – Space of Contemporary Dance in Kosice. She organizes an annual festival called MOVE Fest, where she is in charge of dramaturgy in the organizational team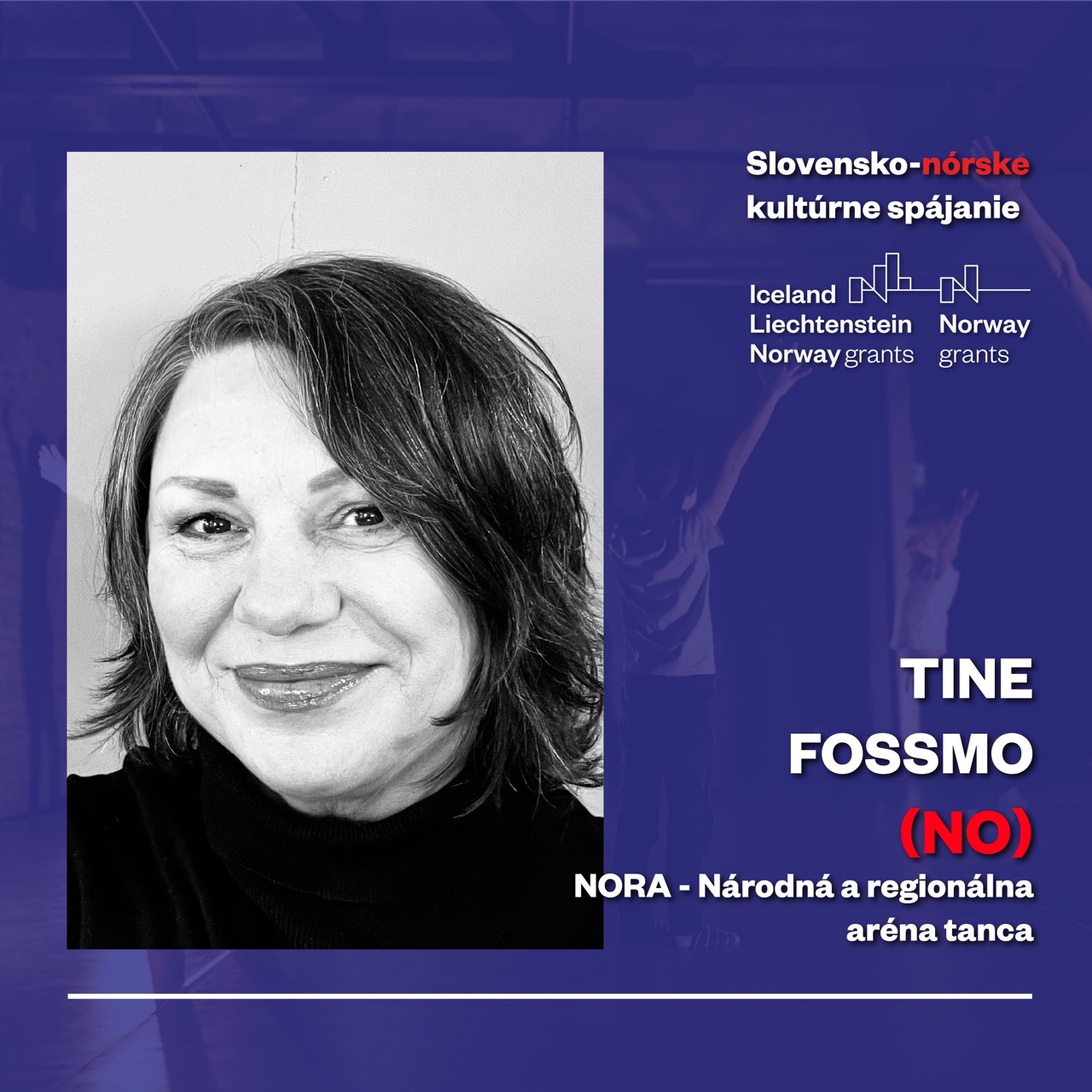 Tine Fossmo
Norwegian director and choreographer
Anne-Kathrine (Tine) Fossmo is founding Director of NORA, National and Regional Arena for Dance in Vestfold and Telemark. In 2011, Tine opened the center to produce and practice contemporary dance in the Telemark region. Professional dance forums bring together a wide variety of individuals working in the performance industry to discuss immediate, field-wide issues. NORA organizes two dance festivals every year and runs dance programs. Tine, as artistic director, has initiated dance workshops and performances about social exclusion.  
---
Supported by Iceland, Liechtenstein and Norway through the EEA and Norway Grants.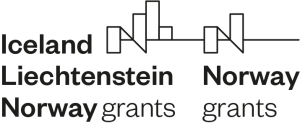 Working together for a green, competitive and inclusive Europe