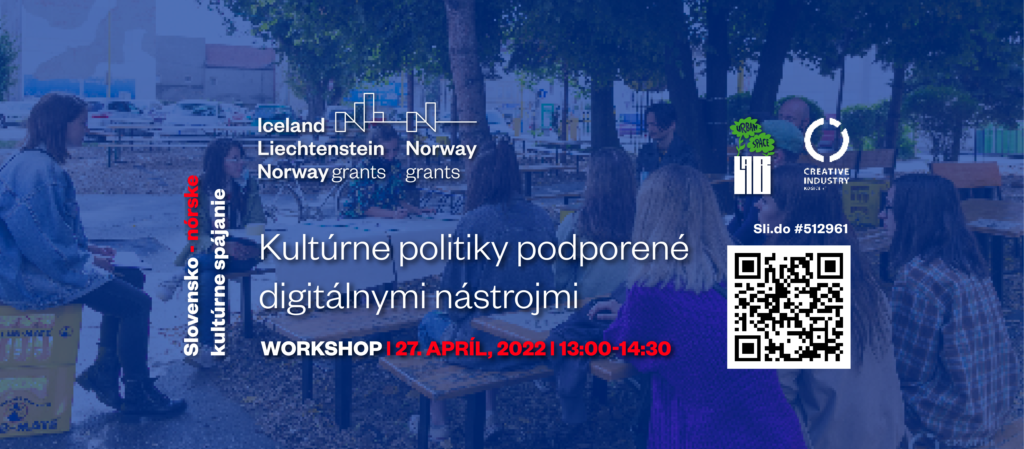 We invite you to the 4th event of the Slovak-Norwegian Cultural Matching initiative, where will discuss speakers from Norway and Slovakia.
Artists, entrepreneurs, the creative industries and culture, but also digital technologies. You can find out how these topics connect and fulfill the needs of citizens and artists live on Facebook on April 27.
The twin cities Porsgrunn & Skien won the national prize for most attractive city in Norway for turning around the loss of industrial jobs to new opportunities and diversification. The project "Artist city Skien" is laying the groundwork for a new generation of professional artists. Along the coast of Telemark, artists are curating culture and shedding light on the needs of citizens.  Association Digital League has developed various projects for the artists, offering digital at the service of culture and creativity. Association Bystriny is at the forefront of searching solutions for handling the current refugee influx in Slovakia. It is one of the initiators of the initiative "Who will help Ukraine?".
The event will be streamed on April 27, 2022 from 13: 00-16:00 in a simultaneous translation into Slovak via our Facebook or in the original in English on our YouTube channel.
Main partner of CIKE is Urban Space Lab.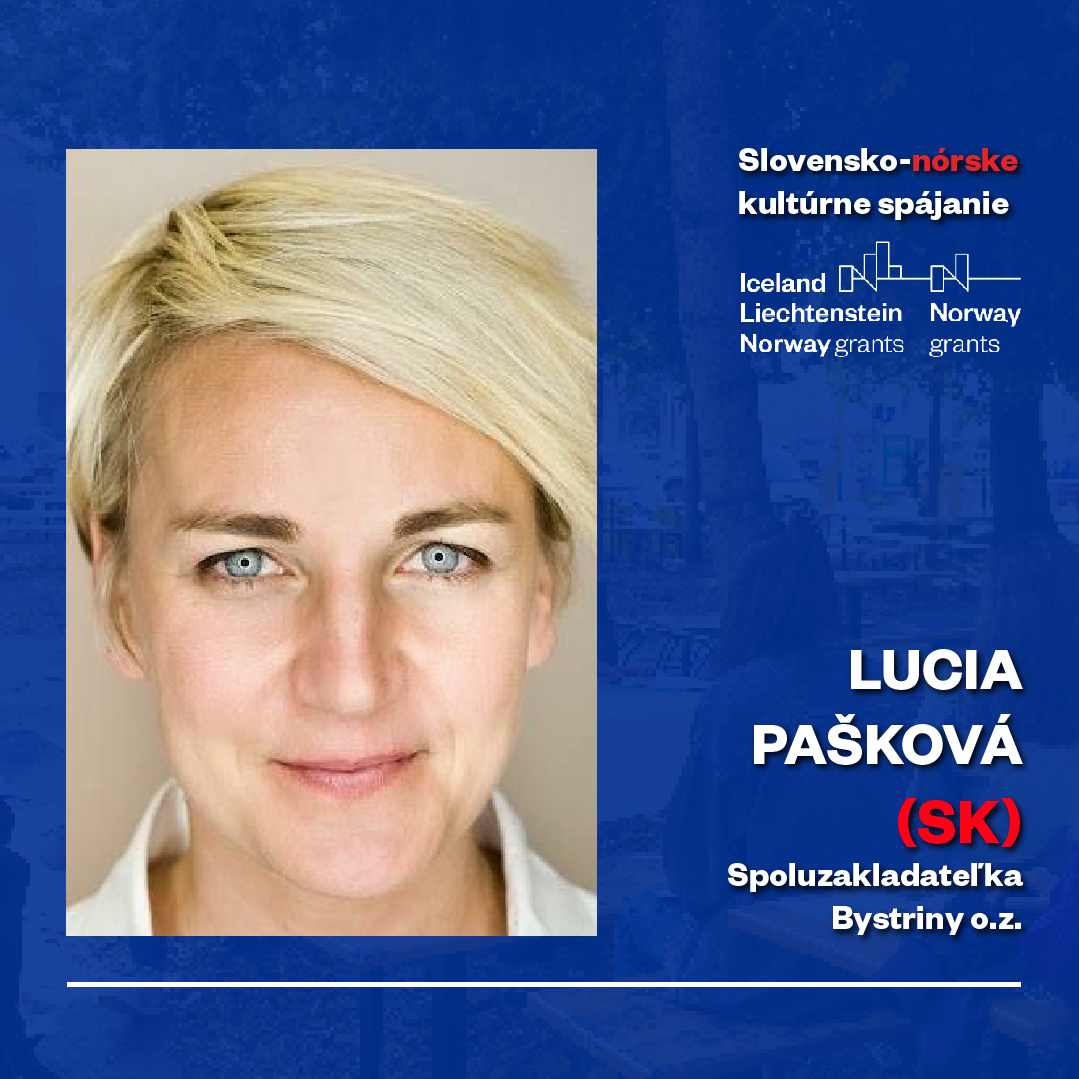 Experienced CEO with 16 year history of work in the oral care industry. Serial Entrepreneur, skilled in business coaching, advertising, brand building, marketing strategy and sales management. Strong business development professional with passion for education and work with students. Certified designer of permaculture gardens. Board member of of the Association Bystriny, Slovak Debate Association, Nexteria, Foundation of City Bratislava. Co-founder of projects Who will help Slovakia and Who will help Ukraine. 
Grete Rokstad is an interdisciplinary artist working with a variety of projects along the coast of Telemark. Living on an island, she forages both materials and local stories, finding inspiration in things that are close at hand. Grete is passionate about making spaces where people can meet and create. She curates cultural happenings, shaping ideas and bringing them to completion. Island festivals, floating cultural house, community gathering spots and a coastal gallery… each project depends on collaborations with other enthusiasts with common goals.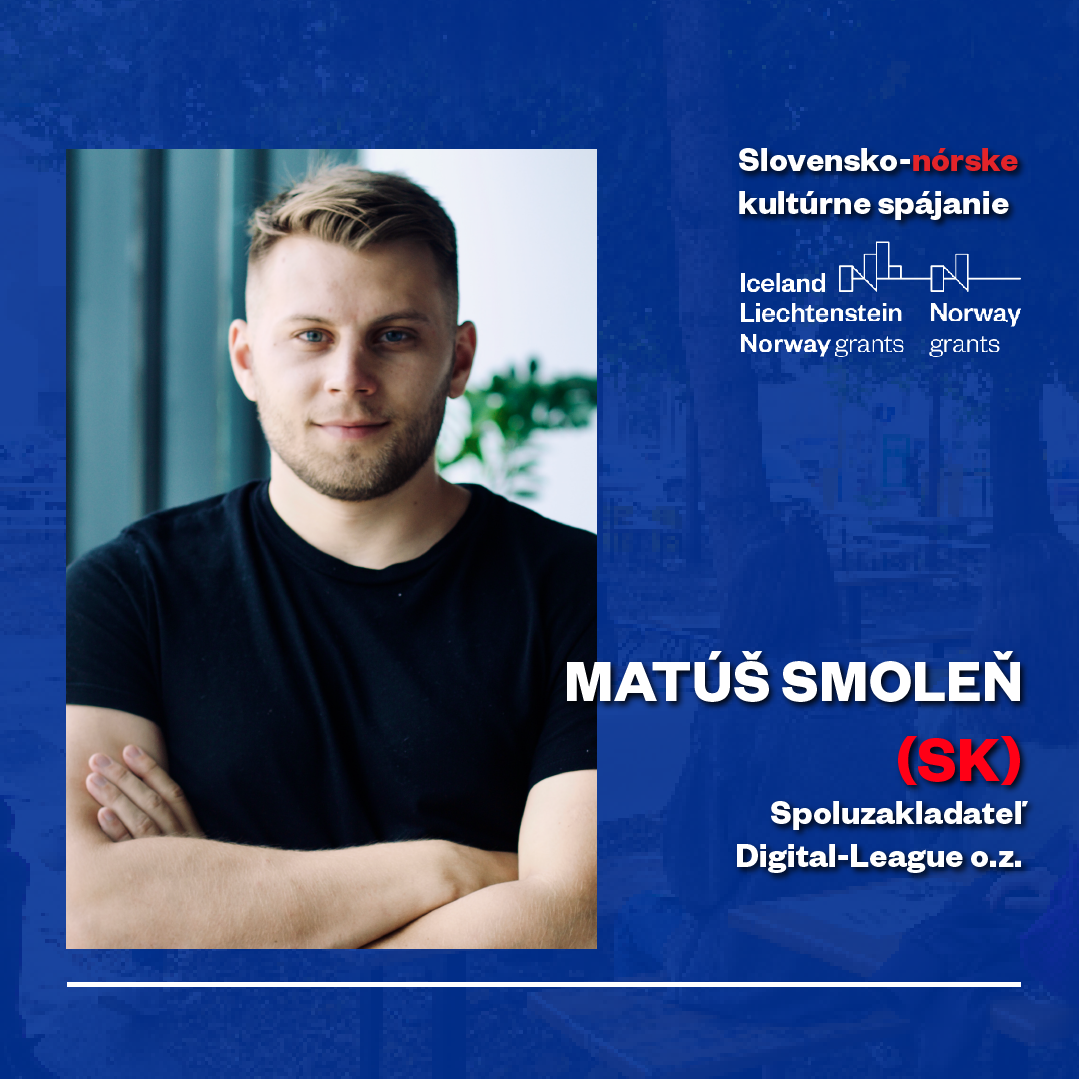 Matus Smolen is a CO-founder of software company Blue Lemons. His creative approach to development helped many startups grow. In 2020 he participated on founding educational project Digital League where they developed more than 10 projects which helps social and cultural organisations.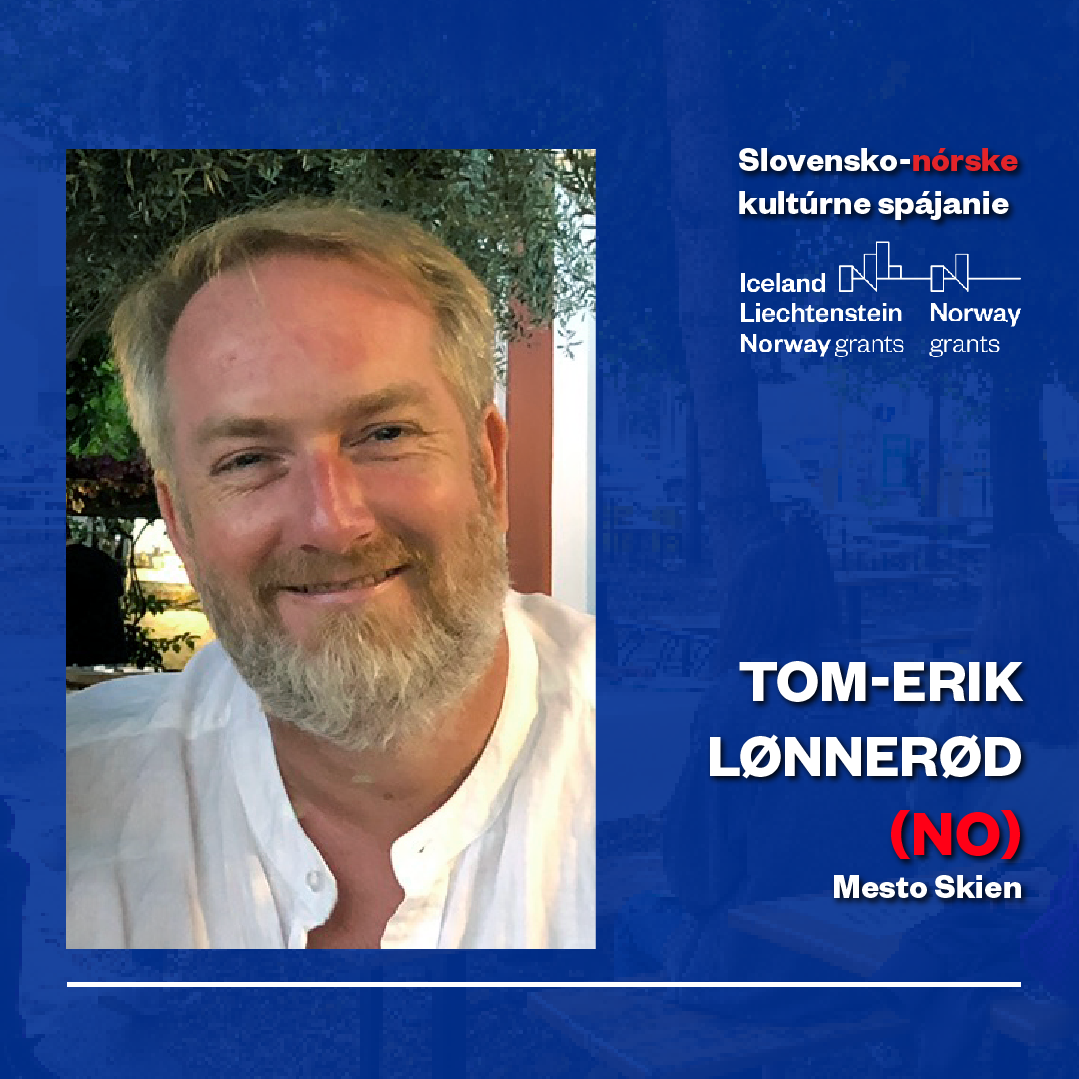 A cultural curator, Tom-Erik Lønnerød has been working in the cultural department in Skien municipality since 2005 managing "Artist city Skien" (Kunstnerbyen Skien). Laying the groundwork for new generation of professional artists, he is also artistic and managing director for Spriten Art Hall. Founded in 2012 the art hall houses a dozen artists, exhibits a wide range of contemporary art and hosts a concert series Nylyd where the public is exposed to experimental sounds and improvisational compositions. Tom-Erik is also co-editor of a micro publishing house called Spriten Forlag and co-founder of the art festival Greenlightdistrict. 
---
Projekt je podporený Islandom, Lichtenštajnskom a Nórskom prostredníctvom Grantov EHP a Nórska.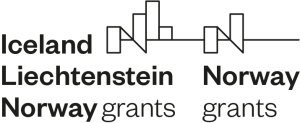 Spoločne za zelenú, konkurencieschopnú a inkluzívnu Európu
Spoločne za dobré nápady