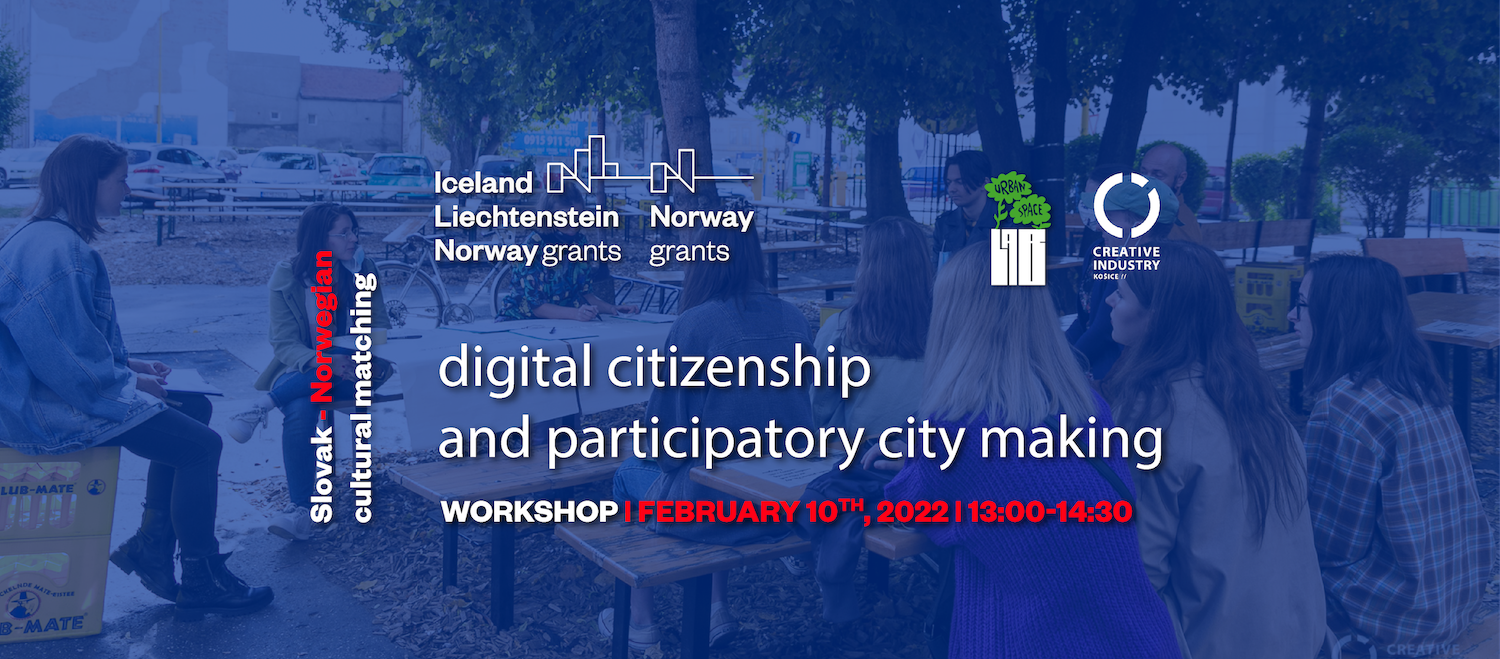 We start our new project, "
Slovak-Norwegian Cultural Matching," 
with the first online event called 
Digital citizenship and participatory city making.
The aim of these events is a
cultural exchange between Slovakia and Norway. Urban Space Lab is the leading partner of CIKE in this project.
During the online workshop on 10th February 2022, from 13:00 to 14:30, we will discuss the topics:
Digital citizenship

Civic participation

Co-creation in city planning
You can watch the event on our 
Facebook page
. Please, register in advance, if you want to attend the event. The guests will be the experts from Slovakia and Norway: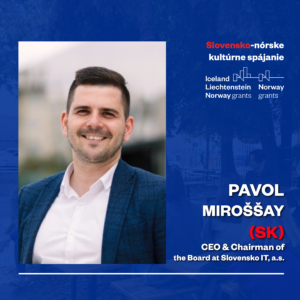 ??  PAVOL MIROŠŠAY
CEO & Chairman of the Board at Slovensko IT, a.s.
Pavol started as a programmer and later worked as a project and line manager in various local and international IT companies in Košice. He worked as the executive director of Košice IT Valley until 2020. Today, he holds the position of general director of the state software company Slovakia IT, which develops the GreenPass application, new version of slovensko.sk, and other Slovak eGovernment systems.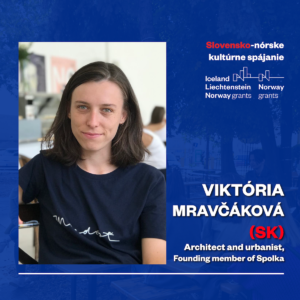 ??  VIKTÓRIA MRAVČÁKOVÁ
Architect and urbanist.
She finished her studies at the Academy of Arts, Architecture, and Design in Prague. In her practice, she focuses on topics of public space and the politics of urban design and planning. She is a founding member of the Spolka collective, which deals with topics of space production through developing its own formats of transdisciplinary collaboration and participation. Viktória worked at the Institute of Planning and Development in Prague in the Office of Public Space where she worked as an architect, researcher, and curator.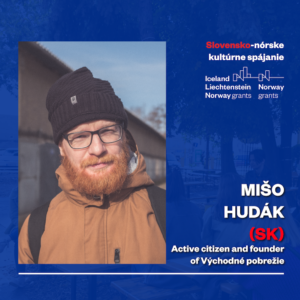 ??  MIŠO HUDÁK
Active citizen and founder of Východné pobrežie.
Mišo studied documentary film, architecture, and new media. He founded the organization called Východné pobrežie, creates documentary films, and writes books about the city of Košice, where he also lives. He is a proud father and a proud citizen of his city and he has been cycling its roads since he was 9 years old. Most of all he enjoys bringing up his daughter Hana.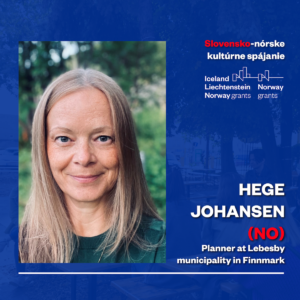 HEGE JOHANSEN
Planner at Lebesby municipality in Finnmark, Northern Norway.
Hege holds a master's degree in political science from the Norwegian University of Science and Technology (NTNU). After ten years as a consultant at an economics consulting firm in Oslo, Hege moved back to her hometown in Lebesby to work on strategic planning and social and economic development projects. Hege lead Lebesby's Gnist project, which aimed to explore innovative ways to utilize information technology to engage and connect people inside and outside the municipality.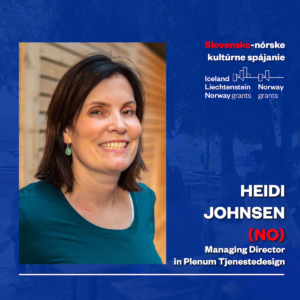 HEIDI JOHNSEN
Managing Director in Plenum Tjenestedesign.
Heidi has 20 years + experience as a Business Manager. Her specialties are project management, business development and innovation. Heidi has a Master of Science in Business and has also studied Political Science. In 2021, Heidi was part of the winning team developing Modulbygda in Lebesby as a Project Manager.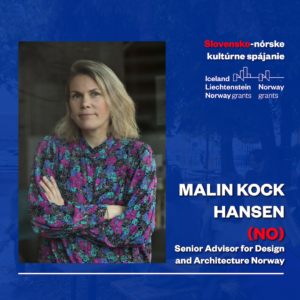 MALIN KOCK HANSEN
Senior Advisor for Design and Architecture Norway (DOGA).
She is Project Manager for the Gnist-programme, which is an innovation programme providing
municipalities with methods and tools to turn complex challenges into opportunities in collaboration with local businesses and citizens.
Malin holds a Master's Degree in political communication from Aarhus University in Denmark.
---
The project is supported by Iceland, Liechtenstein and Norway through the EEA and Norway Grants.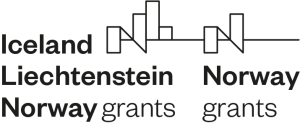 Working together for a green, competitive and inclusive Europe