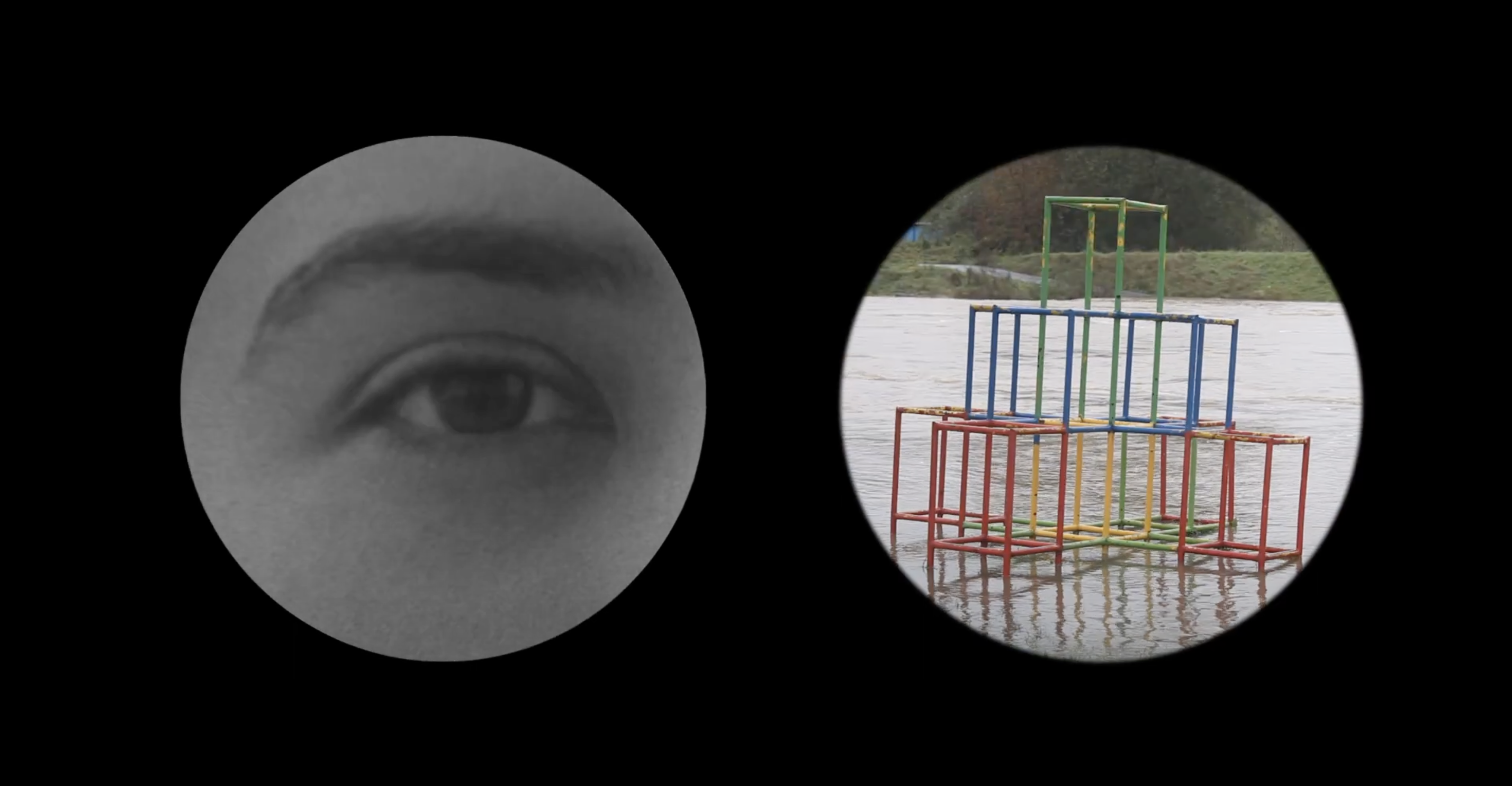 Born & Raised is the result of a two-month online media art collaboration between Faiza Karcheni from Austin, Texas, and Mišo Hudák from Košice. It was presented on November 22 as part of the Art & Tech Days and Conference festival during the City to City exhibition in Kasárne/Kulturpark, the Alfa Gallery.
Their work focuses on the memory of people and places and on the gaps and limitations that are now created by the growing power of technology. In their collaboration, they found common formal and content intersections. On the formal side, it is an interest in the medium of the moving image, which resulted in work on a short film/video installation. In terms of content, interest in urban themes, urbanism, and, at the same time, problems and challenges related to cities prevail in both of them.
The theme of this year's Austin meets Košice collaboration is Behavioral Change. Artists reflected on the changes that technology brings to our understanding of moral, social, and political actions. How does it affect the body of action itself, the perception of activity, the horizon of perceived possibilities – what is possible, what is moral, what is desirable, and how are we expected to act, interact, and engage in our lives and lives of our communities, because of technology and by technology.
The viewer has the opportunity to see into the thinking of both artists and in the double parallel projection, which is mixed and combined into one whole in the gallery, to perceive their own observations of the urban environment in which they live. Austin meets Košice is a continuation of the City to City project, which brought together artists not only in their joint work but also offered them three intensive training sessions (LAB coaching sessions) for professional artists and creatives, expertly facilitated by culturally sensitive experts – mentors.
---
The collaboration of these artists was realized within the framework of the Virtual International Collaboration project at the CCI, which was supported by the Slovak Arts Council from public sources. The Slovak Arts Council is the main partner of the project.