Art in an unusual place: Children revealed the less known face of Košice's neighbourhood Luník IX
If you thought that there's nothing that can surprise you about Luník IX, you were wrong. The neighbourhood, known all around Slovakia as being the home to the Roma population, is filled with examples of how things could and should work in the future. Read about Petra Kurutzová, who moved from Prague to work here. "Her children" wait for her every day an hour before she opens the door of the local community centre. Thanks to the international program Borderline Offensive, over the course of one week, children worked to create a paper puppet theatre together with a Serbian artist Prota.
---
A modern community centre in the middle of Košice's no-go zone
At the end of the iron stairs and bars, we enter into a new, brightly coloured space that are filled with laughter. Petra guides us through a well-equipped modern community centre. About 15 children are sitting around the table together with an artist Prota and a sociologist Ivana. Several teenagers help with keeping the children's attention. Before they start making their own paper puppet theatre, they tell us what they like and what they are good at. "I like mathematics", "I don't like to fight", "I'm pretty clever"…
Petra explains that the community centre is managed by the municipality of Košice, which sends its own employees. They do activities with children during the mornings. In the afternoon, they rent the space to the civic association ETP Slovakia – a centre for sustainable development, for which Petra works. "We have been operating in Slovakia for more than 22 years and currently we have our offices in four locations – Rankovce, Veľká Ida, Stará Ľubovňa and Luník IX. The latter is our latest project, it's only 3 years old," she adds.
They come because they want to
The main activities begin every day at 2 or 3pm. Petra explains that their program acts as a good start for further development. Its core is formed by approximately 15 children who come there every day and usually bring a friend with them. "We have managed to start cooperation with the local elementary school. Every day in the afternoon, they allow one classroom to meet with a special teacher who uses the Feuerstein's Instrumental Enrichment method," says Petra. This method was created in Israel and can be used almost anytime and anywhere. It uses a system of worksheets, puzzles and tasks that develop analytical thinking in children. This improves their ability and motivation to learn. "We have been using this method in Veľká Ida for several years. That's where we obtained the methodology and tested it. The research was conducted by Petra Slováková at Charles University in Prague," she adds.
However, the centre does not only focus on primary school pupils and non-formal education. They also work with youth over 15 to connect them with other community members and build their relationship with younger children. The goal is to get them more involved in the neighbourhood activities. "We have a group that has been forming for about 2 years. They came up with their own projects, which were supported by the community centre. We help them with the space and we try to get some small pocket money for them. For example, if they have a band and need to buy something for the instruments, we can collect money for it.. Many are studying to become assistants or community outreach workers and they gain experience in our children's centre," explains Petra.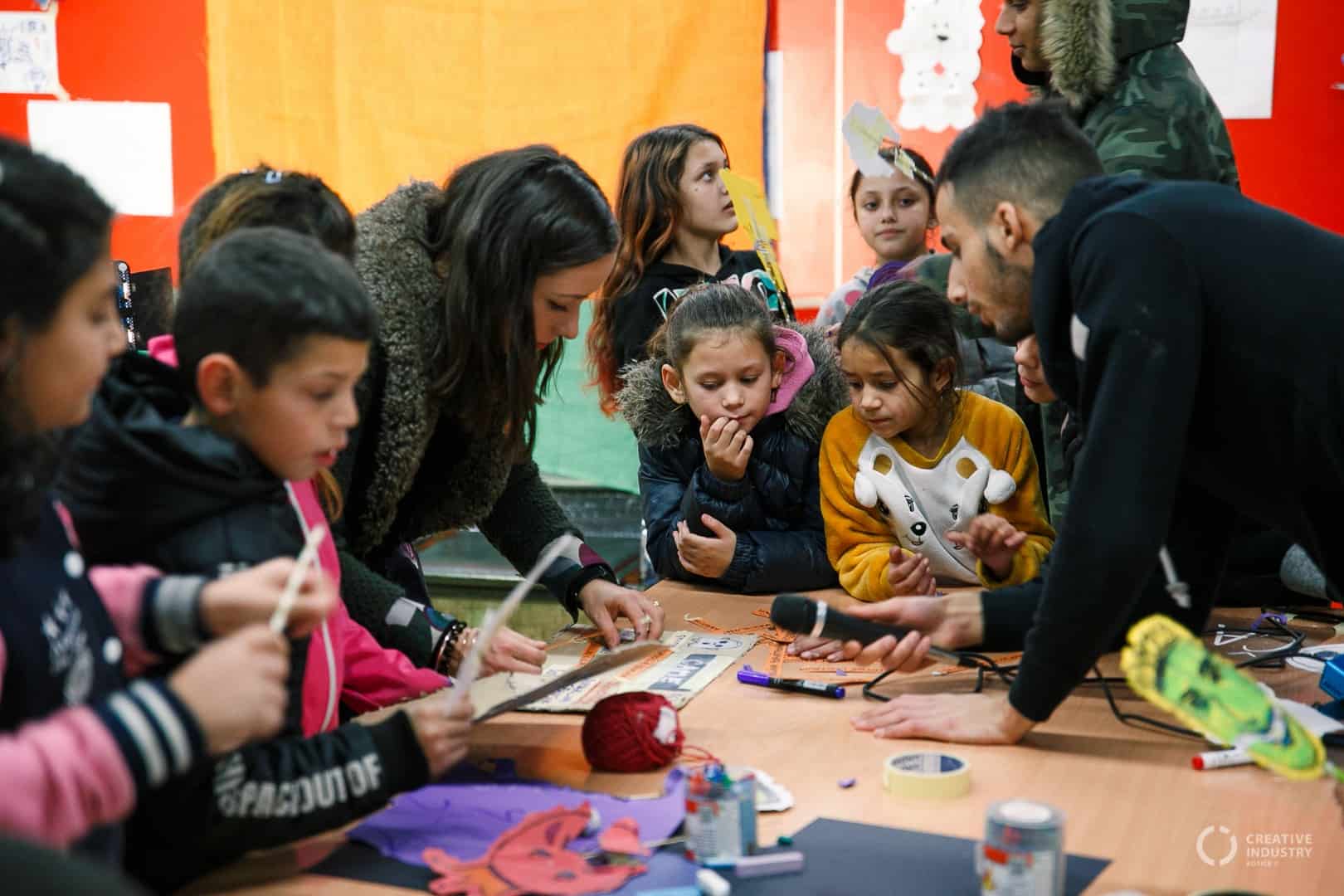 She returned from Prague to Luník IX because it once was her home
Petra has been working for ETP Slovensko for one year now and Luník IX was one of the main reasons why she decided to move back from Prague. She studied at the Charles University and managed children's playgrounds in restaurants. Today she is the coordinator of the project called Building Hope at Luník IX created by the Ministry of Justice. We are surprised when she says, "I am from Luník IX. We lived here with my family for eleven years at a time when the neighbourhood was just getting inhabited and no one had an idea about its future."
How does she feel when she leaves work when it's already dark outside? Paradoxically, she says she feels safer than in the neighbourhood she lives in, Ťahanovce. "There are many people on Luník IX. If something happens to you, it will be seen by another 50 pairs of eyes. The same is reflected in sociological studies which show that the street is safer the more windows there are. In the centre of Košice and other neighbourhoods I often feel insecure because people only pay attention to their TVs or computers," she explains.
Petra's work is far from traditional and the people around her often don't have an understanding for it: "When I say that I am working at Luník IX, many start to give me their blessings, say they will keep their fingers crossed for me or ask if I have lice. Today I know how superficial and distorted their ideas are. Quite ordinary people live here with regular joys and worries of everyday life. The parents of the children from the centre often invite me to visit their home and they are very welcoming. There is only one difference between them and us: they live in generational poverty. We know only the momentary one that can be solved relatively quickly and easily. If you come from an environment of generational poverty, moving into a"normal" world with its harsh pragmatism can destroy you immediately. And when the rest of the world looks at you with inferiority, it doesn't really help your situation," she describes her general impressions of the neighbourhood.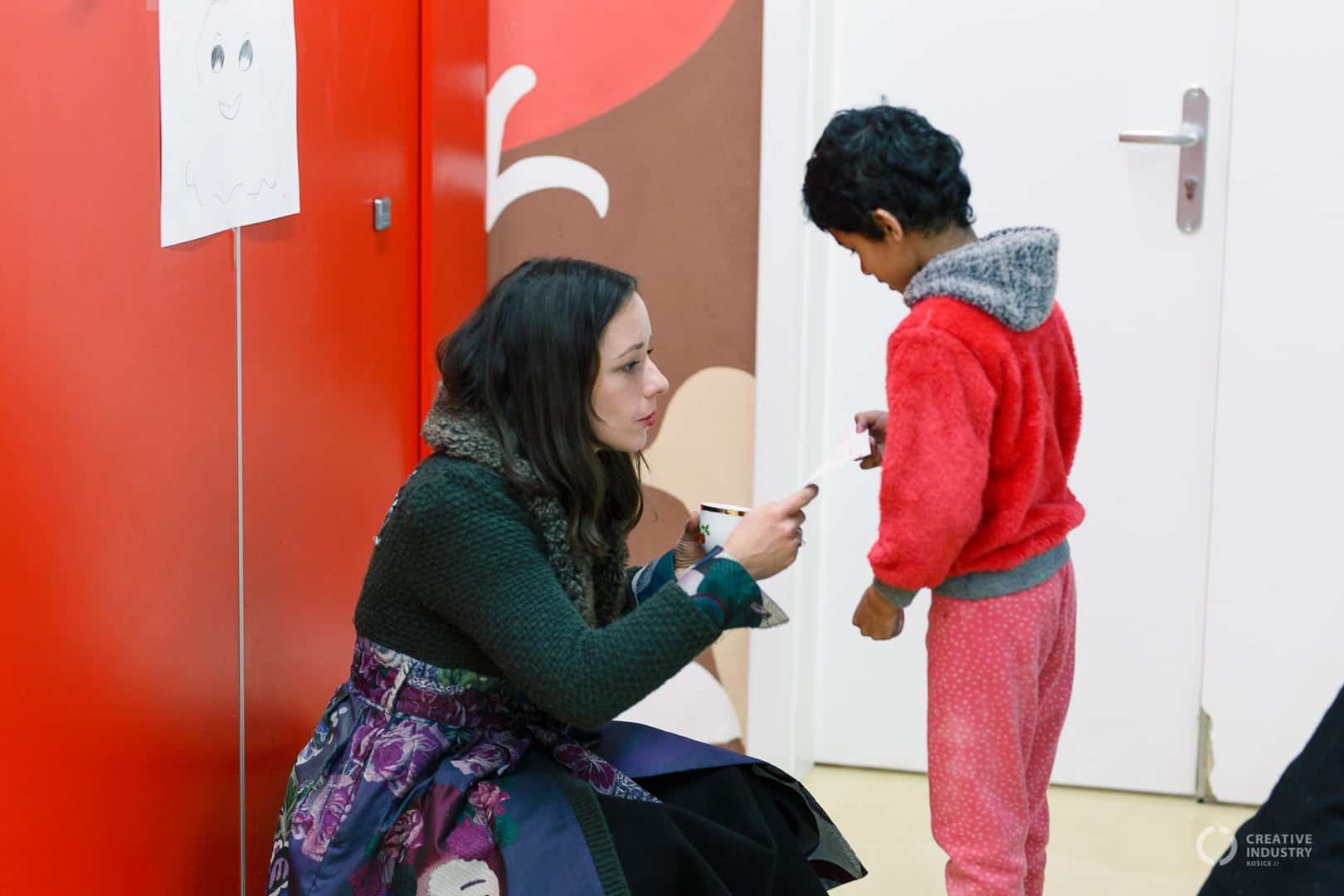 They want to change the nightmare of the city into a neighbourhood like any other
ETP Slovakia has a vision and actively cooperates with the city in its fulfillment. They want Luník IX to become a neighbourhood like any other. They want people from the city centre to come here without worrying and for the residents of the neighbourhood to go to the centre without any barriers. "Many of the children go to a school in the city. They're ashamed to say where they live, because their friends will stop talking to them. It's like a stamp that you will carry with you and change your way of life and your chances for the future. I have noticed that whenever something is written about this neighbourhood, it will trigger a huge avalanche of hate. I feel sorry about that," says Petra.
Become a mentor and show the child of Luník IX his/her possibilities
The centre also has an offline and online mentorship program. A mentor is a person who is both a teacher and a friend. He/her helps the child with discovering new possibilities and its hidden potential, and shows it the world beyond the isolated neighbourhood. Why is Luník IX so isolated? Petra explains that the bus does not come here every hour and sometimes it does not stop. If you order a pizza or a taxi, they will not come.
Luník IX has several local mentors, but online mentoring is also an option. Mostly the mentor are Slovaks who live abroad and they call or write to the children through social networks. Anyone who has graduated from high school, has a positive relationship with children and has some free time can become a mentor. Right now there are enough offline mentors but if you feel like becoming an online mentor for a little mentee, don't hesitate to contact us and we'll connect you with Petra. You can also find the contact details at the end of this article.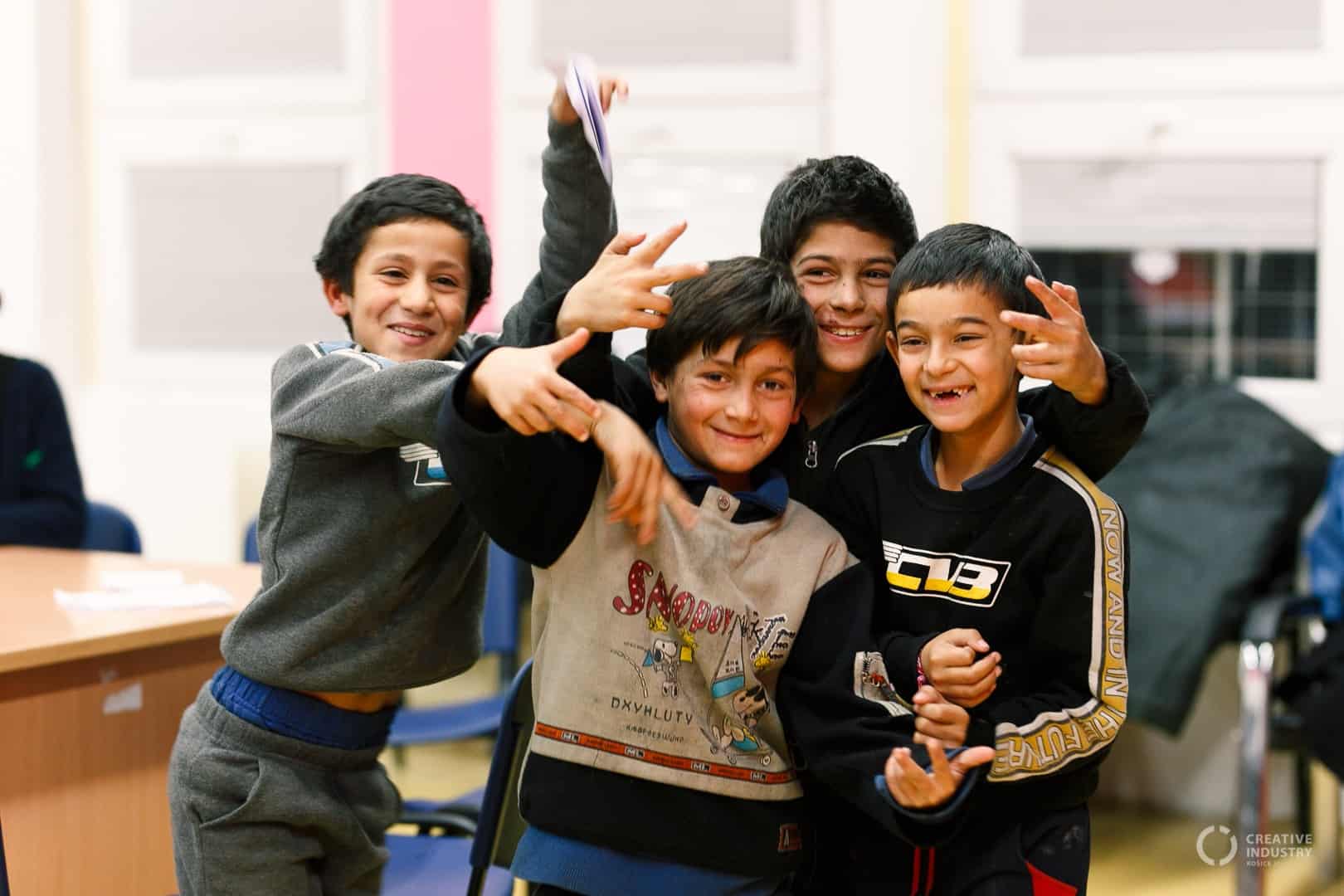 1200 children on two playgrounds and future parkourists
Children in this neighbourhood don't have much space to play. Therefore, they come up with their own activities, play with old rags, create balls out of them and even do parkour. In order to avoid unnecessary injuries, their civic association started a collaboration with Family Gym Oáza. They've provided two coaches who chose 8 boys to train. They will practice with them once a month so that they can train smaller children later on. In addition, the community centre has a problem with space at the moment, so they are looking for a place to train during the winter. Maybe you know someone who is willing to provide some place for a symbolic amount, or you can provide it to them yourself? If so, please send an email to the address below.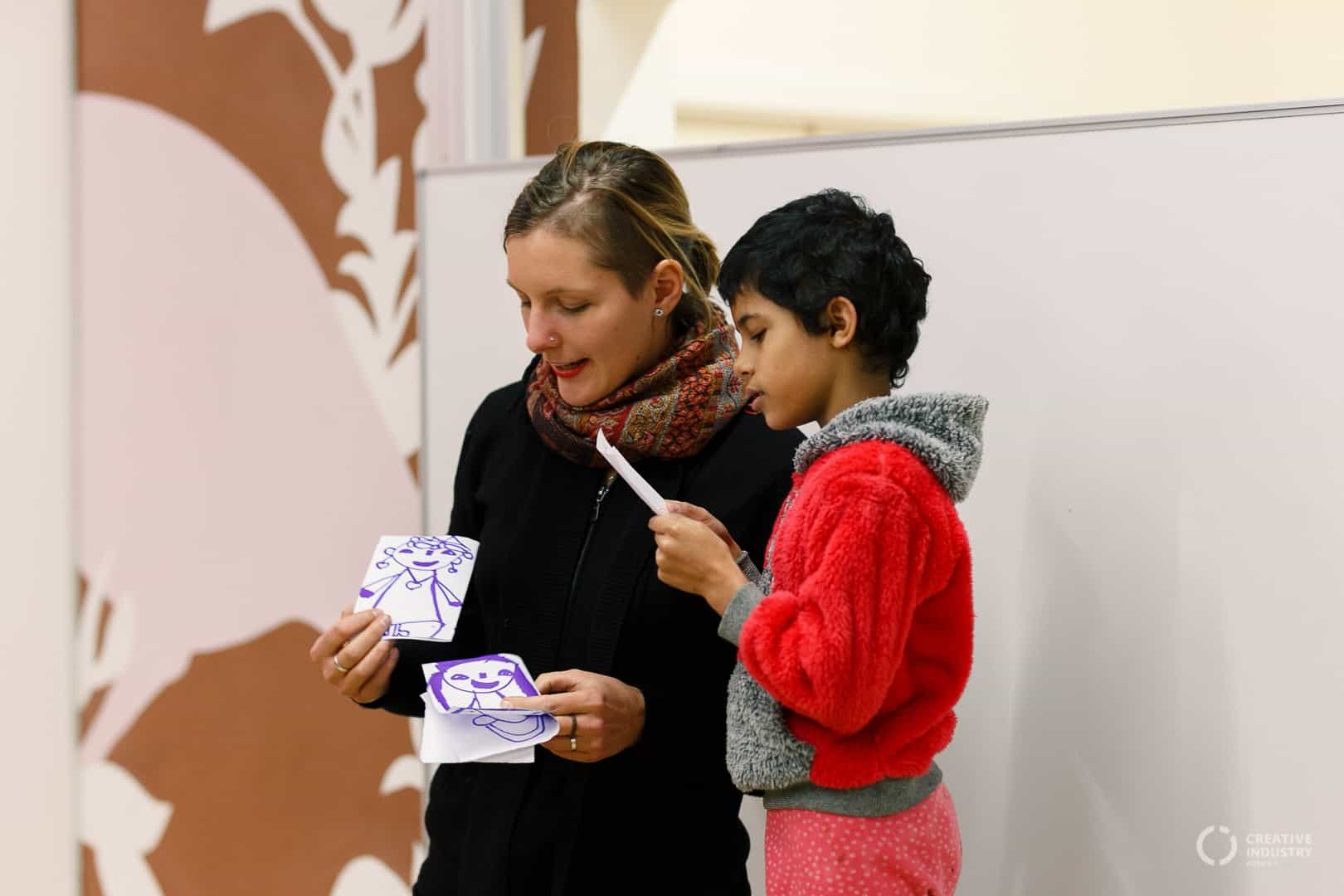 Reading and seeing with your own eyes makes a difference
Sociologist Ivana Rapoš Božič comes from Bratislava. In her practice, she focuses on how art helps (or does not help) to create a more inclusive society in which there is place for everyone, and how art destroys prejudice in our society. She has been involved in the Borderline Offensive project from its beginning. She was in Košice a year ago, when it was just getting started. Today, when individual works were created, she is back once again. She monitors how these artworks affect people and, at the end, develops a study. "I am on Luník IX for the first time and I am grateful for that. In a negative sense, it is known to the entire Slovakia but I have the opportunity to learn about its great and functional projects," adds Ivana.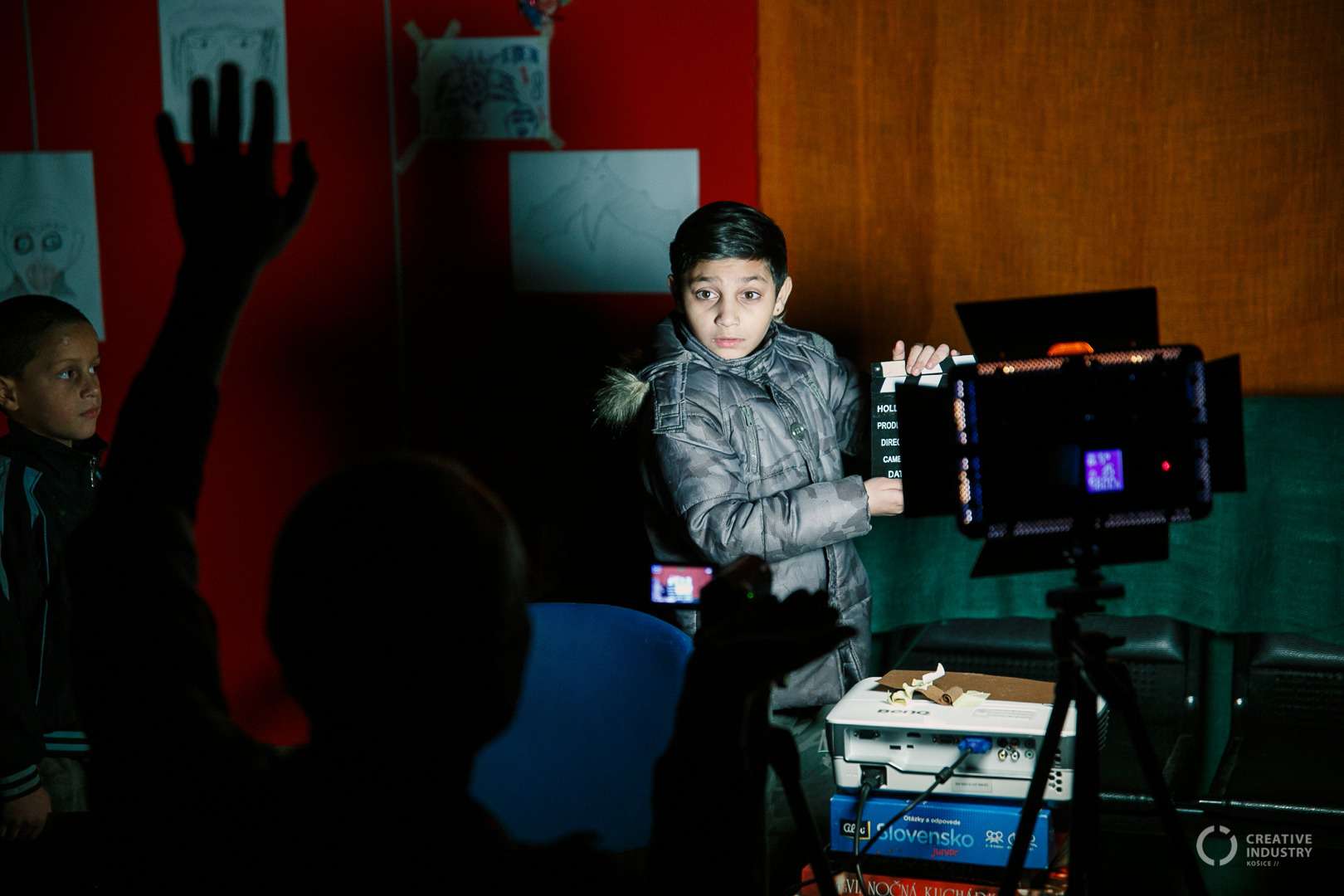 Create something in a chaotic reality
Prota Škart is a Serbian artist who has travelled to several countries with his paper puppet theatre. Košice was the last stop on his tour. He says that doing this project in the community centre was a bit chaotic and uncontrollable, but he really enjoyed how the children reacted to his work. "I have presented my work in different parts of Europe, in different cultural settings and conditions. Luník IX is unique because the Roma minority resides here in questionable conditions. The only important thing we could and wanted to do here was to encourage children's creativity," says Prota. He adds that children learned new skills and how to express themselves in the outside world, their dreams, goals, as well as positive and negative emotions. The children could become actors, directors and clappers for a week. "Anyone could participate, we didn't leave anyone out of the activities. They were running around, coming and going, it was totally uncontrollable. But that was the beauty of creating something positive in this complete chaos. We were very pleased that at the end of the project they asked Petra if they could do it every week from now on," says Prota.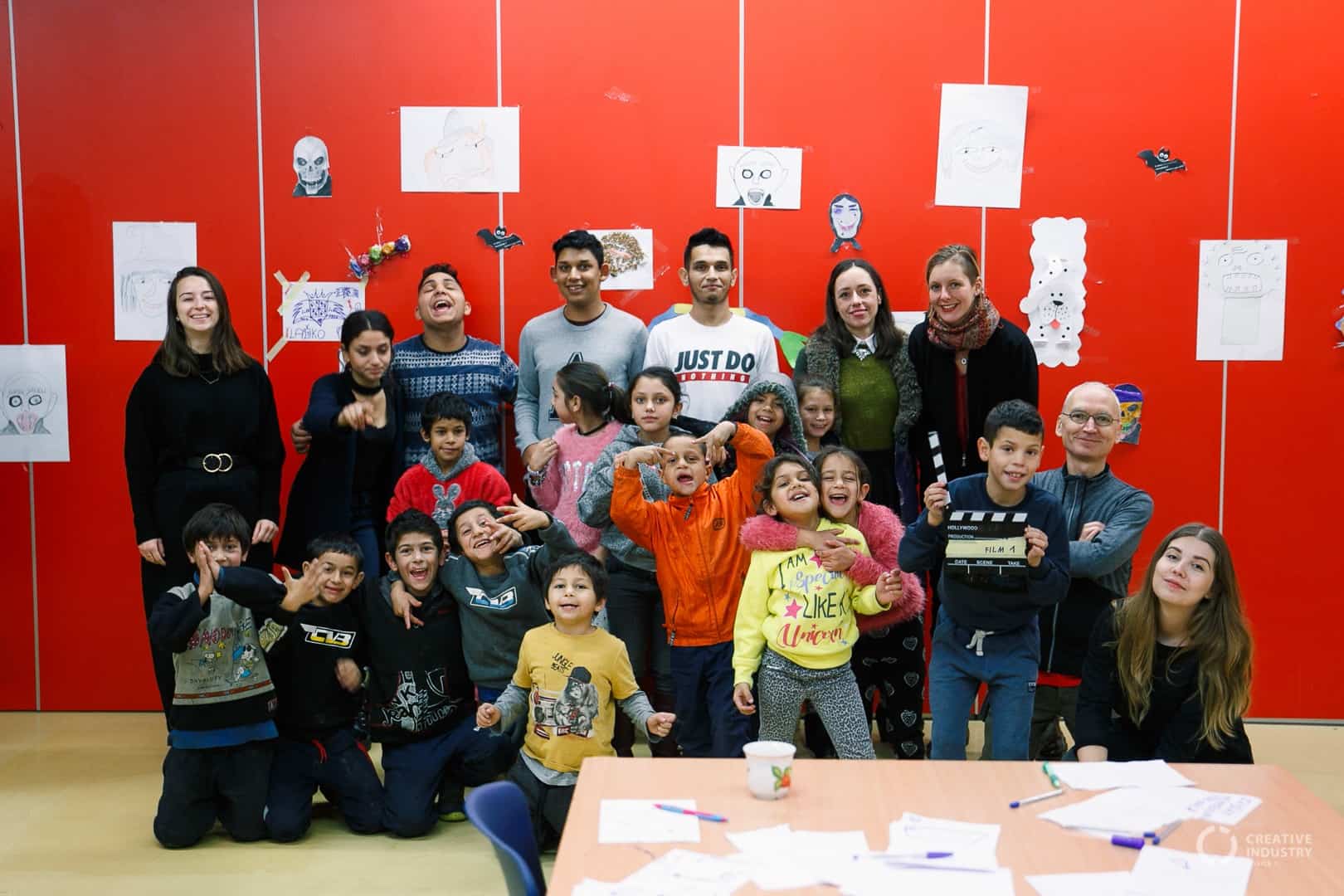 Latest artwork from the Borderline Offensive project resulted in several short films of paper puppet theater. Thanks to it, we got to know a group of great kids who would be happy to have their own online mentor. Eight promising parkourists would be pleased to have their own space where they could train once a month under the professional supervision. If you want to help, do not hesitate to contact us at ivana.scurokova@cike.sk.