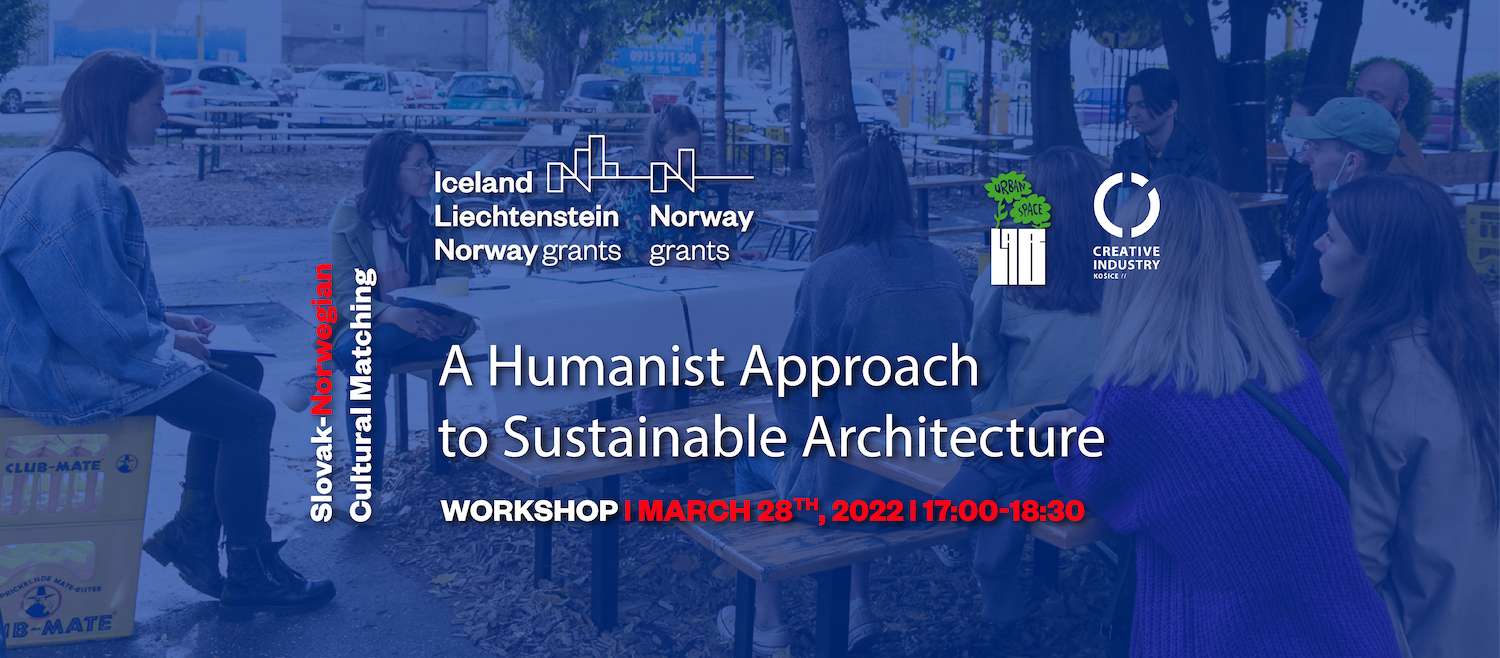 In the second online workshop of the initiative Slovak-Norwegian Cultural Matching, partners will explore how architecture and creativity can address poverty and be a driver for sustainability.
Our Norwegian partners will showcase a unique artist-based online initiative Eco Moyo project, that helps break the cycle of poverty in Kenya, improving the quality of life through education. Slovak partners will present their experience fighting poverty in the Roma community. Due to the current humanitarian crisis in Ukraine, speakers will also address the topic of humanitarian support.
The event will be streamed on 28th March 2022 from 17:00 to 20:00 LIVE on our YouTube channel in English language or simultaneously translated to Slovak language on Meta (former Facebook). 
You can look forward to these speakers from Slovakia and Norway: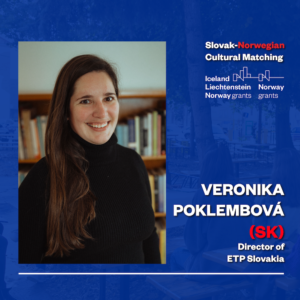 ??  VERONIKA POKLEMBOVÁ
Director of ETP Slovakia – Centre for Sustainable Development
Since 2020, Veronika is a director of a non-profit orgaization ETP Slovakia, where they have been working with socially disadvantaged groups, mostly in the Eastern part of Slovakia, for more than 20 years. Since 2017 they also operate on Košice's housing estate Luník IX. After her doctoral studies she completed a one year voluntary internship in Britain, working in a community centre with refugees and at schools in the poor areas of Birmingham. She also worked in a project team of the Chief architect of the City of Bratislava and for two years she taught in a school in Bardejov through the program Teach for Slovakia.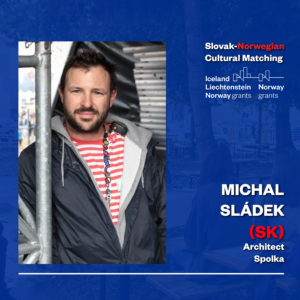 ??  MICHAL SLÁDEK
Architect, Spolka
Michal graduated from the Department of Architecture at the Academy of Fine Arts in Bratislava. He was influenced by his study residence at the CEPT University in Ahmedabad, India, in the housing.studio. Upon his return, he began working for the humanitarian organization People in Need, on the topic of housing in socially excluded settlements. In connection with his doctoral studies at the Faculty of Architecture of Slovak Technical University, he initiated the project Architects in Settlement. He worked as the head of technical production at the festival Pohoda. Occasionally he plays worldbeat as DJ Džbán.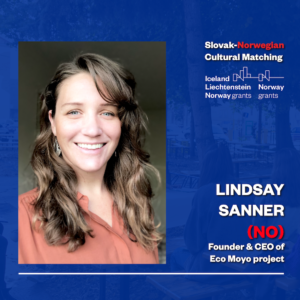 LINDSAY SANNER
Founder & CEO Eco Moyo project
Eco Moyo project is a Norwegian foundation based in Oslo and Telemark, funded on digital platforms. They run a Kenyan primary school with the mission to improve the quality of life for underprivileged children in Kenya. The project has a long-term collaboration with Architects Without Borders and Engineers Without Borders and works strategically to meet many of the UN sustainability goals. Power, water, and construction on the Kenyan site all have been designed with sustainability as an anchor and continue to guide the project to prepare for climate change that is already noticeable in the region.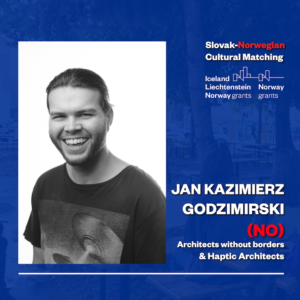 JAN KAZIMIERZ GODZIMIRSKI
Architect, Architects without borders & Haptic Architects
After graduating from the Oslo School of Architecture and Design, Jan worked as a teacher at the Scarcity and Creativity Studio – taking students through the whole architectural process from drawing to a finished building. Here he gained theoretical and practical experience in countries such as Ecuador, China, Kenya, and Norway. After his affiliation to AHO, he became involved with Architects Without Borders. There he today develops a new master plan for Mara Action Aid, and continues his collaboration with Eco Moyo Education Center, where he worked for the last 5 years as an architect and a board member.
---
Supported by Iceland, Liechtenstein and Norway through the EEA and Norway Grants.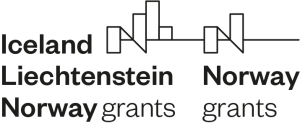 Working together for a green, competitive and inclusive Europe