4 great workshops and a world-known expert in Košice this April. Grab a seat!
A city in which we want to live in should be created by all of us. From politicians, clerks, cultural community, to the ordinary people who just want to live their lives here, we should all have our say. We cannot achieve this without mutual cooperation and therefore, we constantly try to improve and find new, effective, and creative solutions. This event during which we were meant to host 4 interesting workshops, a world-known expert and an authentic city tour of places you haven't seen before has been postponed due to coronavirus pandemic.
---
Dinner with a world expert at the Slovak State Philharmonic
When and where: April 2, 2020; 5:00 pm, Slovak State Philharmonic Košice, 2nd floor
Right after we present the strategy for further development of Košice, a world-class politology expert and economist Michel Bauwens will have a speech. He cooperates with a global network of researchers who deal with common production, governance, and property. Today, he manages the P2P Foundation, which has an interesting take on political and economic thinking. He is a pioneer of the theory of shared knowledge, resources, and technology. He has also co-founded the Commons Strategies Group platform, which provides access to information that is normally only available only to officials and the private sector. Michel led a number of conferences on the common economy and has authored several publications and articles in English, Dutch and French.
Come to listen to this expert and contribute with your observations during the discursive dinner.
Urban space mapping and common planning
When and where: April 3, 2020; 9 – 12:00am, Kasárenské námestie 2
Lecturer: Zuzana Tabačková
Processes based on sharing have a positive impact not only on the development of the city but also on its cultural environment. Sharing information and tools improves interpersonal relationships and strengthens societal values. It is important to realize which parts of public space encourage collectivity, team spirit, and how we can jointly create these spaces. At the workshop, you will explore and reflect on these questions by mapping existing or potential spaces in the city center of Košice.
Zuzana Tabačková is a researcher and lecturer in urban design at the Technical University of Berlin, but above all, she is a member of the Spolka – a team of architects, urban planners, and sociologists involved in creating space and engaging the public in creating cities. Focusing mainly on Central and Eastern Europe, their aim is to develop the public realm through educational and artistic events. At the same time, they support the dialogue between the public and institutions.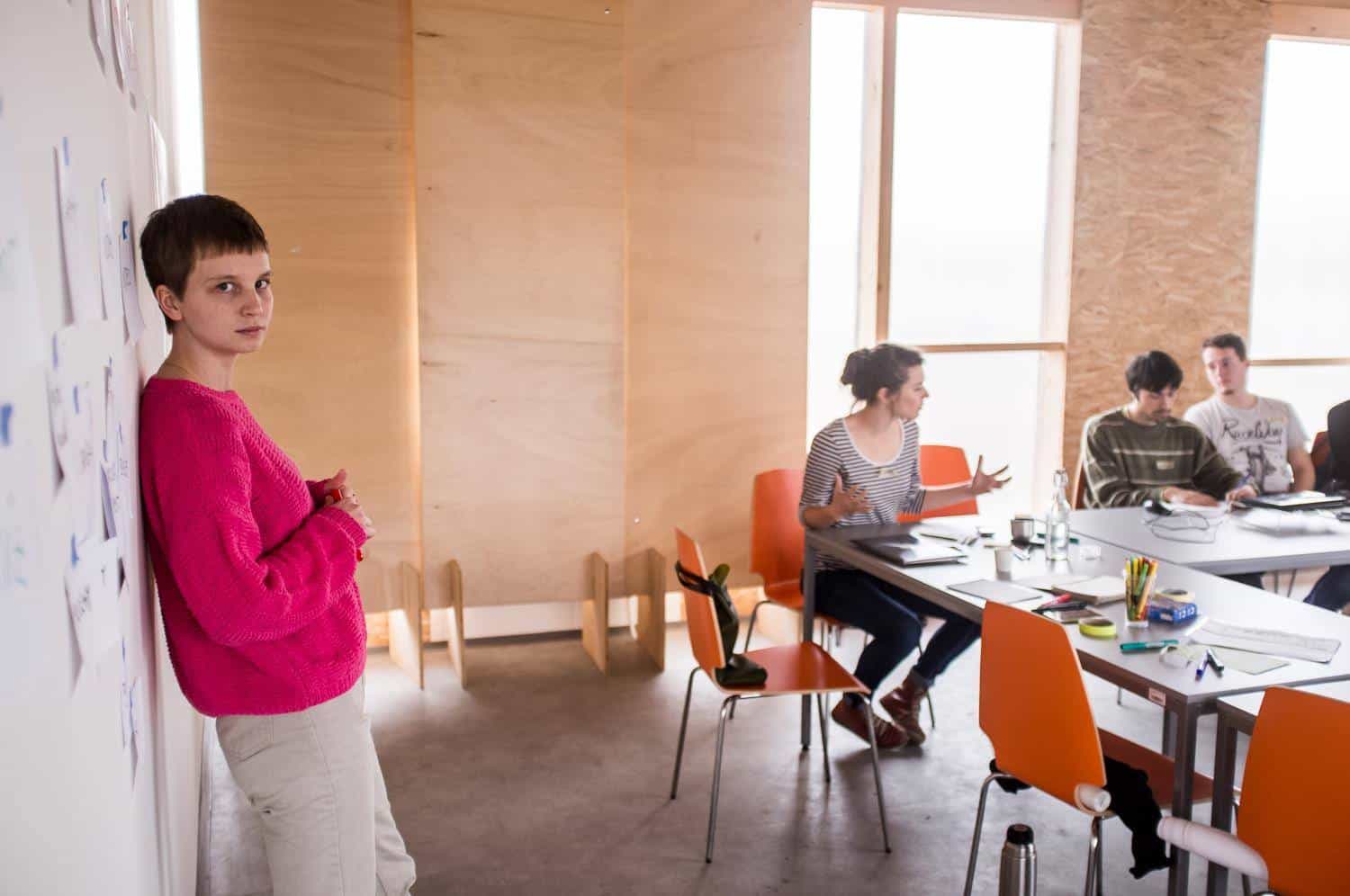 Critical thinking and design for a better society
When and where: April 3, 2020; 9 – 12:00 am Kasárne/Kulturpark
Lecturer: Hana Skljarszka
We all have our own perspective which affects the way we perceive the world around us. Each of us carries his/her own share – job, field, age. This affects the way we perceive and evaluate ourselves, the people around us, or which problems we consider important.
However, our view is usually very limited and imperfect. Therefore, the best way to expand your horizons is to exchange opinions with others. You should be able to have discussions with others, listen, and exchange cultural views with them. In this divided society, these qualities are priceless. During the workshop, Hana, based on her successful and (especially) unsuccessful collaboration attempts, will give you some tips and tricks on how to remain curious, communicate well, react in a way that avoids unnecessary conflicts and confusion, and conduct group discussions differently than we are used to. The workshop will be friendly, relaxed, and playful, just like Hana.
Hana Skljarzska is a sociologist and coach at the Academy of Critical Thinking. She also leads and facilitates group discussions. For several years, she worked for a non-profit organization LEAF, where she built a network of partners, created and led experiential educational programs, and as a project manager, she assisted in the design of a new high school campus. In Košice, she helped with the preparation of the new cultural strategy for Košice and regularly volunteers with the Jewish religious community which wants to bring Jewish culture closer to the wider public.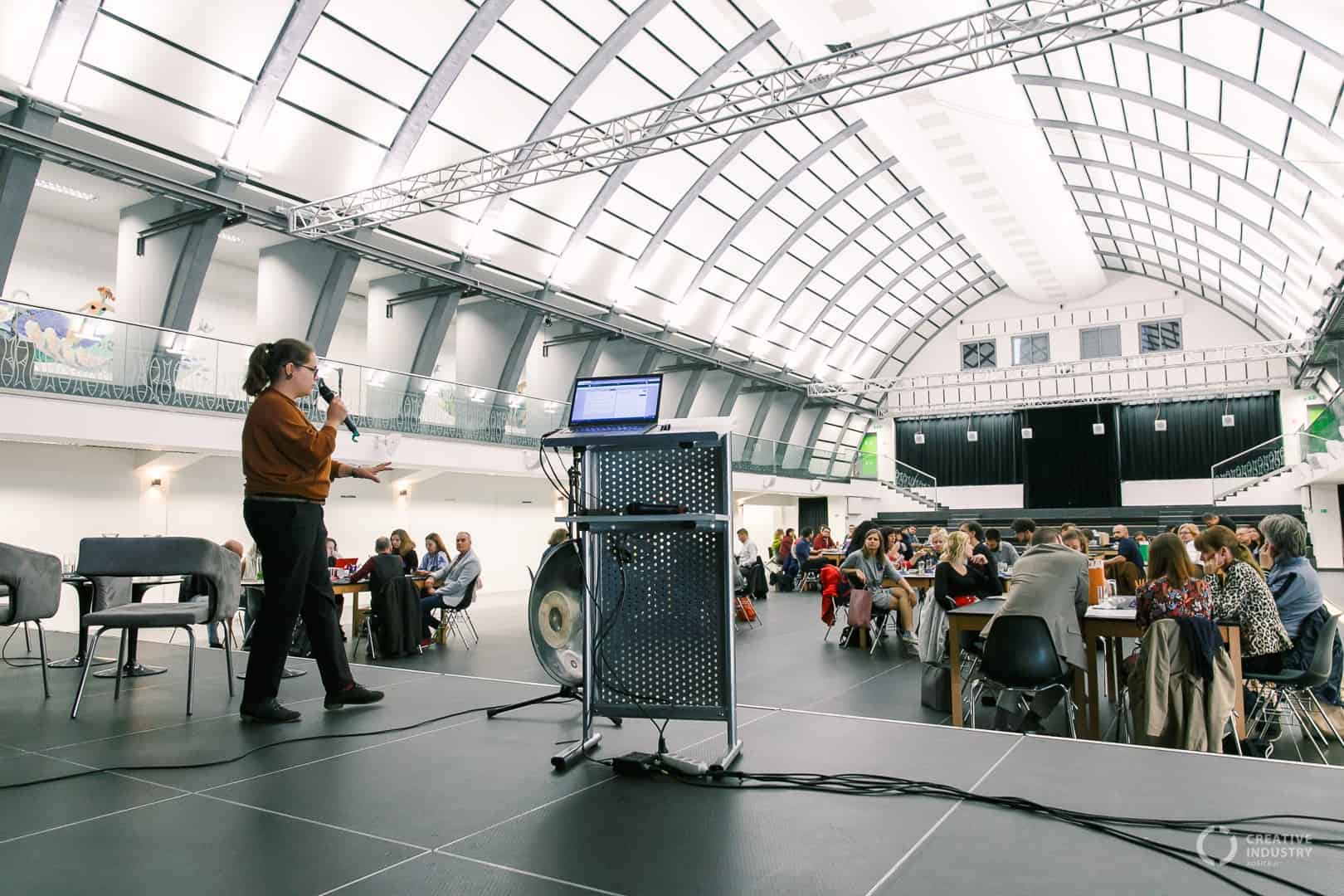 Urban mythology to build better cities
Where and when: April 3, 2020; 9 – 12:00 am, KVP
Lecturer: Mišo Hudák
Do you dream of a better and more pleasant public space? You have a burning desire to change it, but you have no idea how to do it? Come to Mišo's workshop and find great visible, but also invisible, places and create their identity. Mišo will teach you how to plan strategically and realistically while collaborating with local representatives.
You will visit the KVP neighborhood, which is one of the last completed collective housing projects in the country and has a high population density. All communities require plenty of services for a happy life, but it is not easy to satisfy everyone. Thanks to Mišo and his experience, you will get an overview of the whole process from the identification of the problem, the common planning, budgeting, to the final implementation, and handing over to the public. And all that without the slightest dose of romanticism.
Mišo Hudák is a proud proud citizen of his city – Košice. He has been cycling up and down its steep streets since he was nine years old. He is the founder and Minister of Mythology at Východné pobrežie, which translates to the East Coast. He is also the author of KSC and KSC Code books, informal guides through the city of Košice.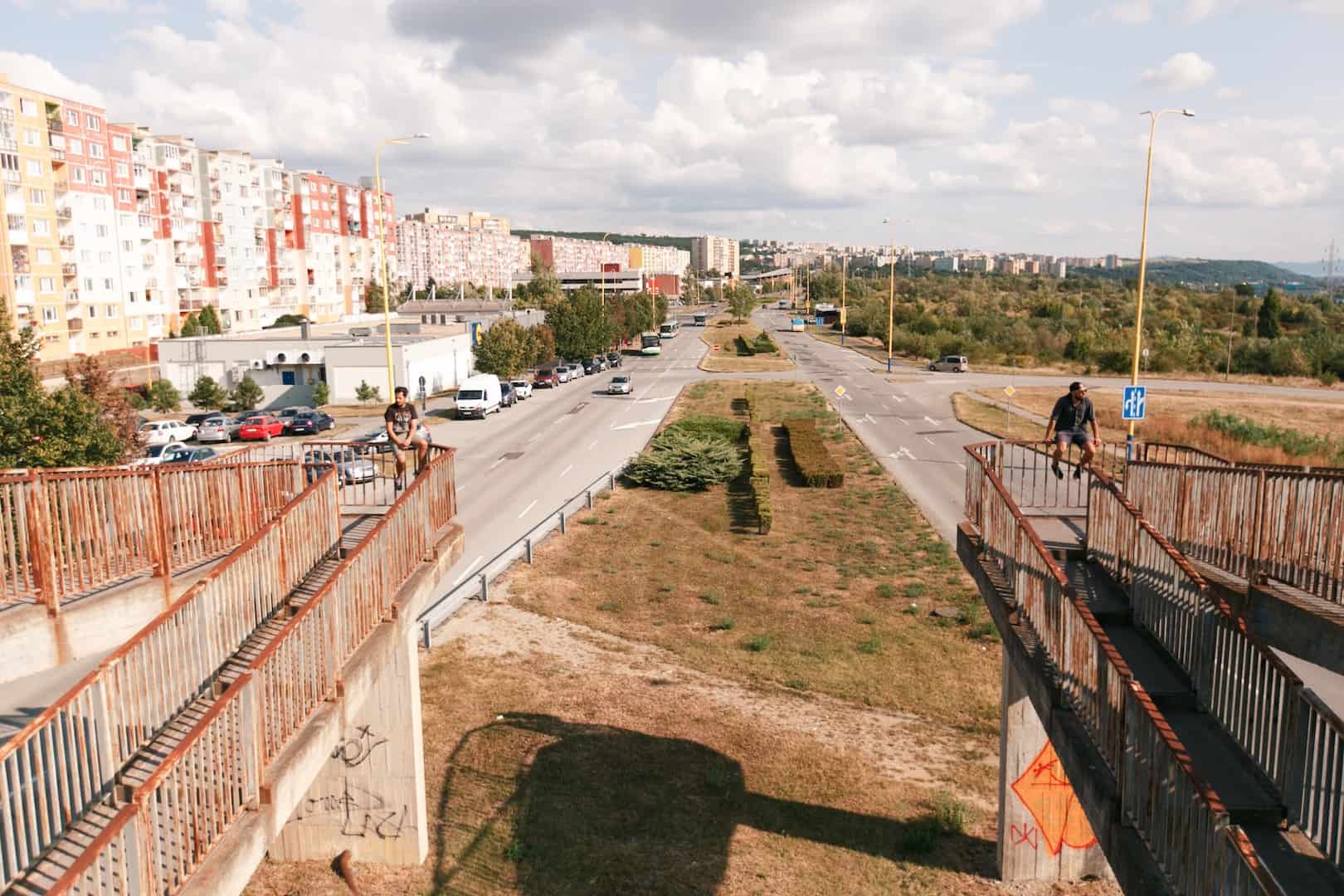 Design and technology for urban solutions
When: April 3, 2020; 9 – 12:00 am
Lecturer: Boris Vaitovič
Wondering what an energy-producing prototype of a mug or desk looks like? Do you know that you produce so much excess energy that you could charge your phone with it? Boris is trying to draw our attention to the overproduction and luxury in which we live. He materializes known scientific findings in a visually attractive way and actively seeks out ways of using residual energy.
His most recent project is a mug that converts excess temperature which is created when a hot beverage is poured until it's ready to be consumed. After adding several components, it is possible to generate electricity for a few minutes. The mug ties up with his previous work, such as a table with a closed ecological cycle or a solar table. In the future, Boris plans to create a table that will light up when a warm object is placed on it. Boris' dream is to create spaces in Košice which will use solar, wind, and, above all, excess heat energy.
Boris Vaitovič works in a new media studio at FUTU in Košice. In recent years, he has focused on multimedia art installations with an ecological context. He actively cooperates with the Slovak Academy of Sciences and a team of enthusiasts with whom he creates his own hardware and software solutions. He is interested in the social impact of media art and the unique experiences it creates. Through optical illusions, miniaturization of the great, or the materialization of the invisible, he seeks to reveal hidden stories so that it directly addresses people and prompts them to reassess their surroundings.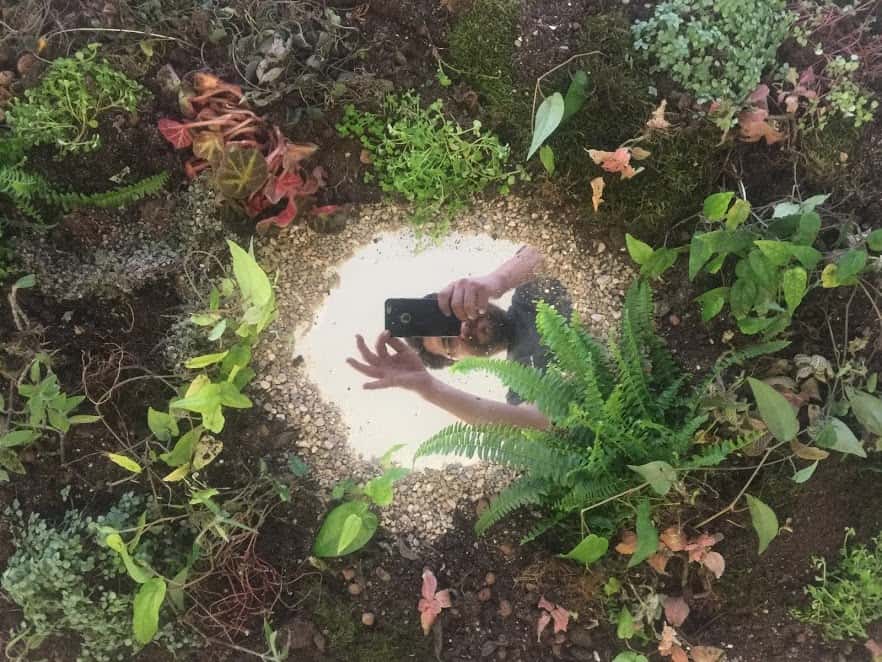 Discovering unknown places of Košice
When: April 3, 2020, 13:00
Guides: Local Nomad – Igor Kupec and Richard Oľhava
Learn about the local life, bizarreness of socialism, era of wild capitalism of the '90s, personalities without whom Košice would not be Košice, and much more. The Local Nomad duo consists of a graphic designer Igor Kupec and archaeologist Richard Oľhava, who were tired of working in front of their computers. They wanted to balance their jobs by going outside, so they began to organize original and authentic tours through the city and its surroundings, as well as day trips across Eastern Slovakia. These boys can show you historical monuments, beautiful nature, or select fun adventure activities just for you. Experience an unforgettable tailor-made trip to make the most of your time while exploring Košice.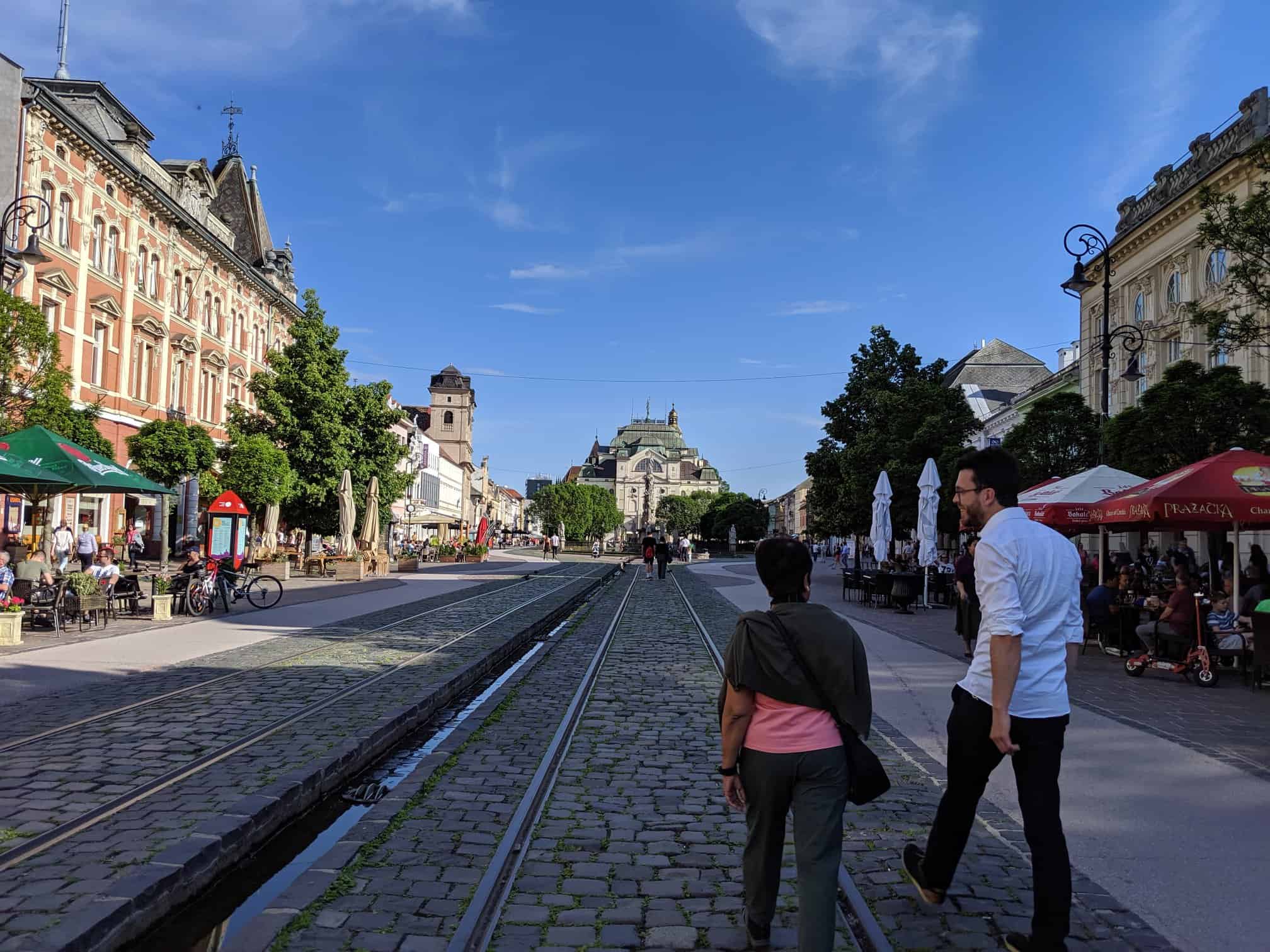 Photos: archives of lectors, Local Nomad, Spolka, Invisible Mag